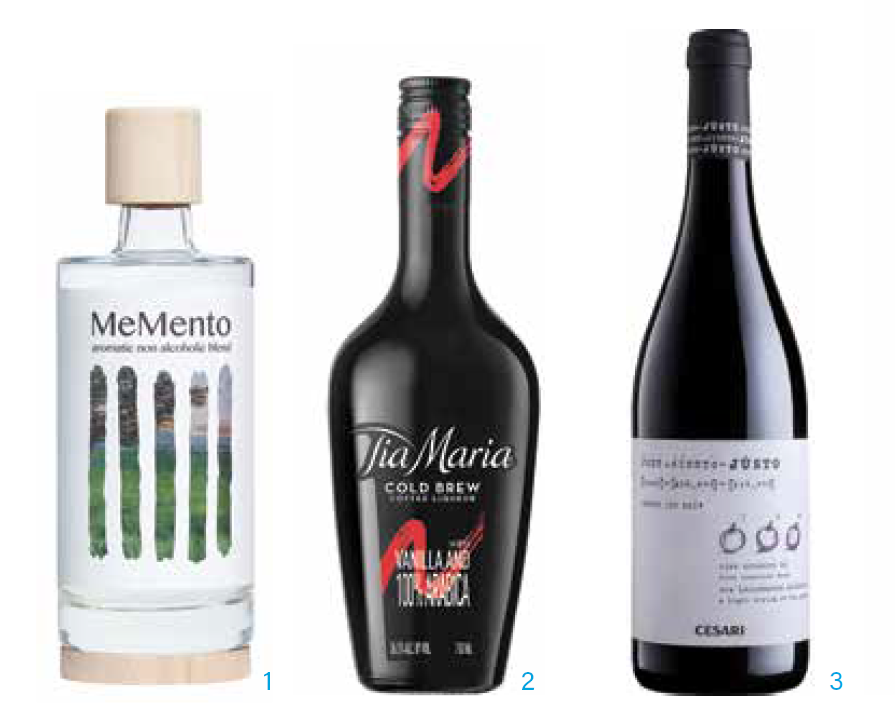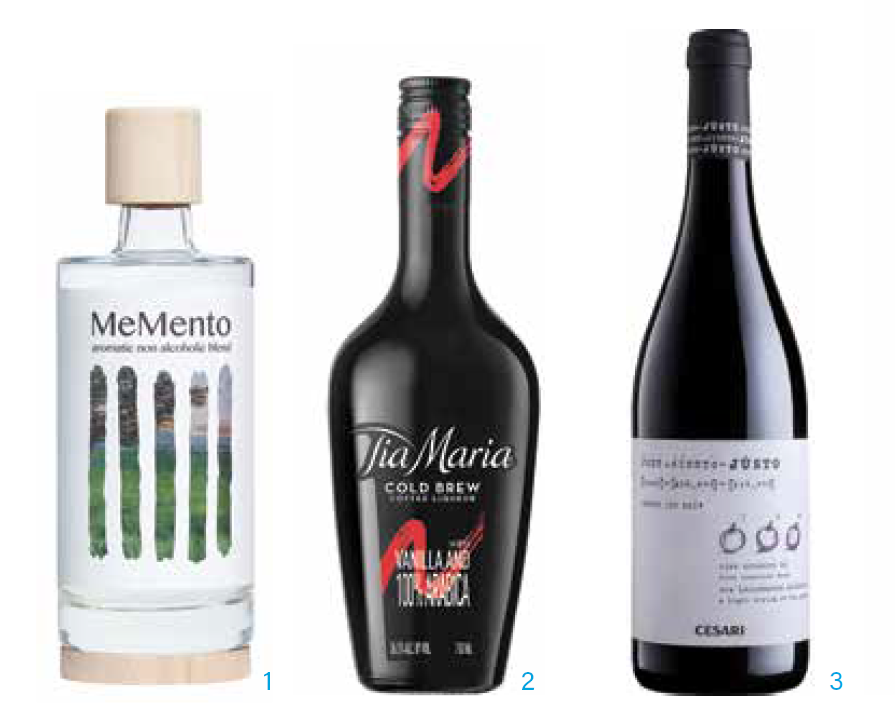 1. MeMento Non-Alcoholic Spirits
MeMento is an Italian-made non-alcoholic spirit crafted from a selection of organic botanicals and herbs and blended according to ancient traditions. With all ingredients distilled separately to retain their individual properties and then combined at the end of the process with no added alcohol, sugar or gluten, MeMento is a vegan product, an elegant drink on its own and a versatile base for cocktails, available in MeMento and MeMento Green.
SRP: $37.99
mementodrink.com
2. Tia Maria, Redesigned
Dress for success, says Tia Maria, in its updated bottle for 2021, with a black and red design to reflect its unique character. The bottle has a harmonious shape with a contemporary twist and soft, clean lines, and is a perfect match for the new label, designed to highlight the distinctive features and uniqueness of this product. The Tia Maria recipe remains the same—a blend of 100 percent Arabica co­ ee beans and premium vanilla produced in a cold brew extraction.
SRP: $27.99
tiamaria.com
3. Cesari 'Justo' Wine
Gerardo Cesari winery's new expression, just arriving in the U.S. market, a blend of the indigenous Italian Corvina grape with Merlot coming from the Veneto region. Called Justo, the IGT designate wine is produced in an appassimento style, whereby the grapes are dried much like in the Amarone process, but in this instance for only 20 days, which gives the wine and elegance and freshness. The name is a nod to both the English word "just" and the Italian word "giusto," meaning "right."
SRP: $13.99
cesariverona.it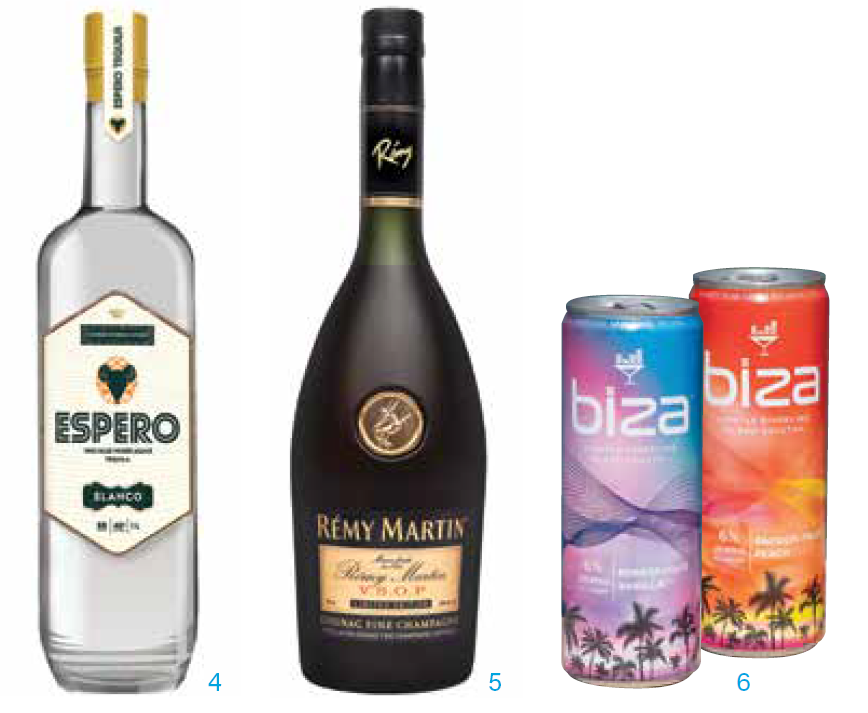 4. Espero Blanco Tequila
Meaning "I hope" in Spanish, Espero is the only traditionally distilled, 100 percent agave tequila priced for the premium well, offering bars and restaurants a way to cut back on overhead costs without sacrificing quality. The distillery, known for its Tanteo Tequila line of higher proof blanco and spicy expressions, makes Espero with brick oven-baked agaves. Espero's quality stands up in a straight shot but mixes well in a margarita and other cocktails.
SRP: $29 per liter
tanteotequila.com
5. Rémy Martin Limited Edition VSOP Cognac
Throwbacks are in vogue, and so Rémy Martin has brought back a limited-edition VSOP package inspired by a heritage bottle design first commercialized in the 1980's. The refreshed packaging is designed with an eye toward nostalgia for the mixtape culture of the time. The liquid inside the bottle is the same premium Rémy Martin VSOP cognac house style: a vibrant amber color and dominant notes of vanilla, ripe apricot and baked apple.
SRP: $50
remymartin.com
6. Biza RTD Cocktails
Not much beach time during Covid? Biza Island Cocktails to the rescue! Made with premium vodka, Biza o­ffers four bold flavors: Passion Fruit Peach, Coconut Pineapple, Pomegranate Vanilla and Mango Jalapeño. Made by millennials for millennials, Biza is designed to stand out in flavor as well as on the shelf with its eye-catching design. Originally inspired by the internationally known Spanish island of Ibiza, Biza is lightly sparkling.
SRP: $12.99 per 4-pack
bizacocktails.com