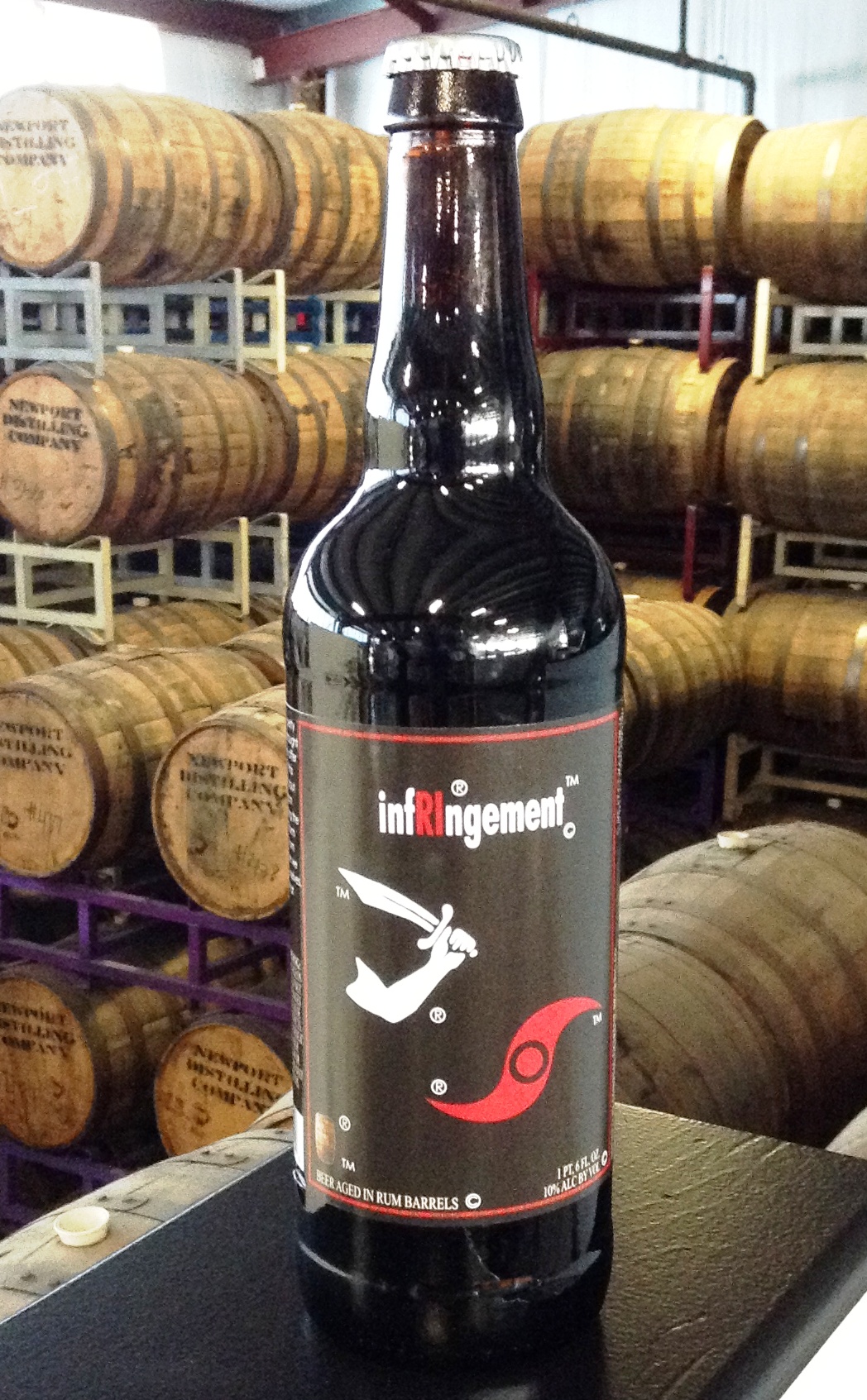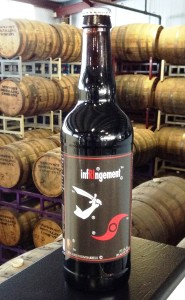 Rhode Island's Newport Storm released its latest beer, a collaboration between Coastal Extreme Brewing Company and Newport Distilling Company, called infRIngement. The new beer is the culmination of nearly four years of test brewing and development for the brewers of Newport Storm. The end result is a Russian Imperial Stout that was aged in "freshly dumped" Thomas Tew Single Barrel Rum barrels.
The beer was designed to have enough roasted bitterness and body to balance out the impacts of the sweetness from the barrel as well as the pickup of the remnants of rum. "infRIngement goes well beyond just throwing beer in a barrel," said Brent Ryan, co-founder of both companies. "It is the destination after a four year exploration into the realm of beer aging in rum barrels."
Close to 100 cases of the inky-black, 10%ABV brew were made, with distribution of infRIngement to begin locally as early as August 25, 2014 in limited edition 22 oz. bottles
.