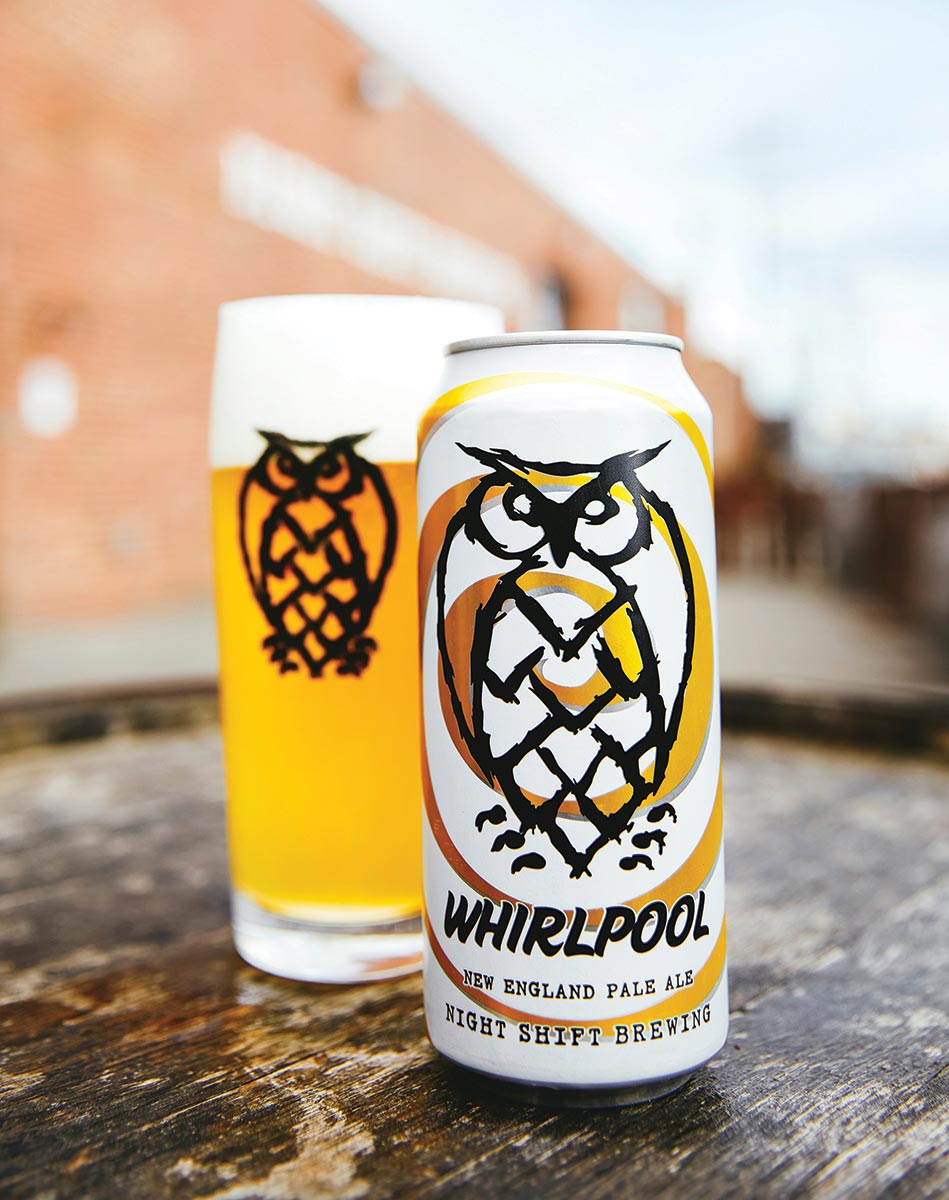 Night Shift Distributing launched its portfolio in Connecticut with a mission "to bring a world-class selection of craft beverages" to the community. Night Shift Brewing was founded in 2012 by a trio of friends with a shared passion for homebrewing, growing their brewery and products via self-distribution. In 2016, they began Night Shift Distributing to aid their home state beer distribution. The portfolio now includes an array of craft beer, wine, spirit and nonalcoholic beverage brands, starting with their own brews, including the award-winning Santilli American IPA, Whirlpool New England Pale Ale and Nite Lite Craft Light Lager among them. Night Shift's draught and retail offerings can now be found in the Connecticut Beverage Journal Brand Index and Price Listing and online.
Night Shift Brewing's Santilli American IPA is an award-winning, crowdsourced American IPA named after the brewery's street address in Everett, Massachusetts, and is 6% ABV. The beer won the Bronze Medal in the American IPA category at the 2016 World Beer Cup.
At only 120 calories and 4.3% ABV, Nite Lite is a craft light lager that pours sunny gold with a soft, white head and aromas of fresh bread. It sips crisp and refreshing, with hints of biscuits and citrus, and finishes clean and light.