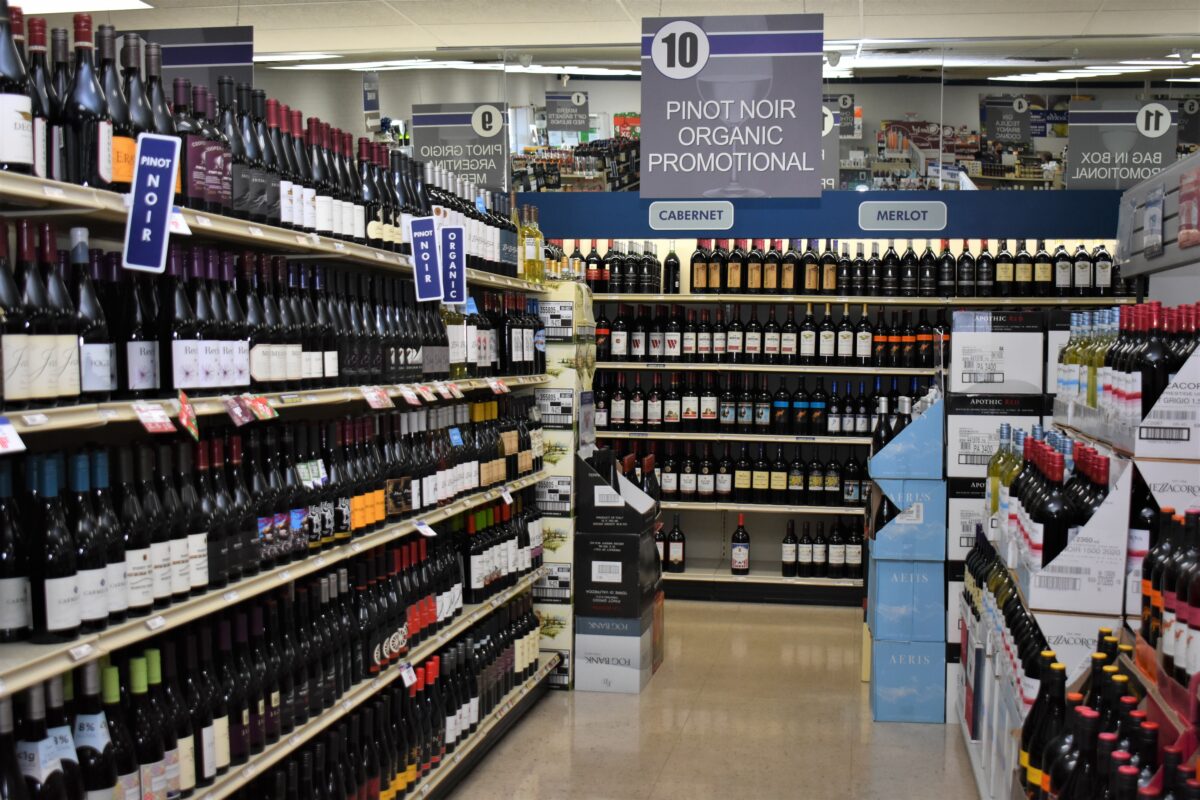 North Smithfield Liquor Warehouse
900 Victory Highway, Suite 19
North Smithfield, RI
Square footage: 5,460
Years in operation: 21 years under current ownership
Shoppers are bound to find what they're looking for at North Smithfield Liquor Warehouse, which offers more than 5,400 square feet of beer, wine and spirits selections. The store brings its mix of sweeping selection and affordable prices to its client base, who mainly hail from the town of North Smithfield and neighboring Providence suburbs. Assistant Manager Chris Schroeder brings 20 years of industry experience to his role of keeping things humming day to day.
"It's definitely a local liquor store," Schroeder said. "Most of our client base is from the area and a lot are blue collar, hardworking, consistent and loyal. You see a lot of the same people frequently; they're really friendly … and we get a lot of hardworking guys who walk through here."
Schroeder sees a steady stream at the store, which is conveniently located in the Slatersville Plaza close to a Rite Aid. Beer is king here. "This is a high-volume store," Schroeder said. "It's pretty busy. We [move] a lot of beer here, primarily big-market beer, a lot of your standard Buds, Millers and Coors, those major brands."
Still, North Smithfield Liquor Warehouse makes sure to keep plenty of craft beer in stock as well, keeping the options and offerings up to date. "Craft people are always looking for what's new, so we try to change it up and keep things fresh and interesting, keep a good variety of stuff and this time of year focus on porters and stouts a little more," Schroeder said.
Spirits are a top-selling category at North Smithfield, especially Fireball, flavored whiskey, bourbon and vodka. Brands available through the Cheers Direct bargain line also move quickly, including its Cooper's Mark Small Batch Bourbon Whiskey line and Café Bueno Coffee Liqueur. Hard seltzers and ready-to-drink cocktails are also "still going really strong," Schroeder said.
In wine, customers favor the name recognition of some of hardworking brands on the market, such as Woodbridge, Yellow Tail and Barefoot, as well as value wines. Top-selling sparklers, low-ABV/low-calorie rosés, and local and regional labels—with no shortage of more esoteric, international offerings—can all be found among the shelves.
The team at North Smithfield is focused on delivering its selections at price points that customers can access and appreciate. "We're really competitive and do focus on being an affordable store and keeping our prices as low as we can," Schroeder said. "That's an important thing for our store." Guests enjoy further rewards and discounts through the Cheers Direct frequent shopper program.
Selections are easy to find, with clear signage throughout the sales floor. Schroeder and his close-knit team keep good customer service paramount, getting to know customers and helping them find what they need quickly. "It's always important to be helpful and knowledgeable," Schroeder said. "I try to educate people and explain different things to them about wine [varietals], where they're from and try to introduce them to some new stuff too."
With his background in high-end spirits and wines, Schroeder hopes to educate more of his client base about these items. "Customers enjoy learning and want to hear about new [products] too," he said. "It's always important to engage with the customer … When you introduce them to something they haven't tried before, they come back and that's an important relationship."