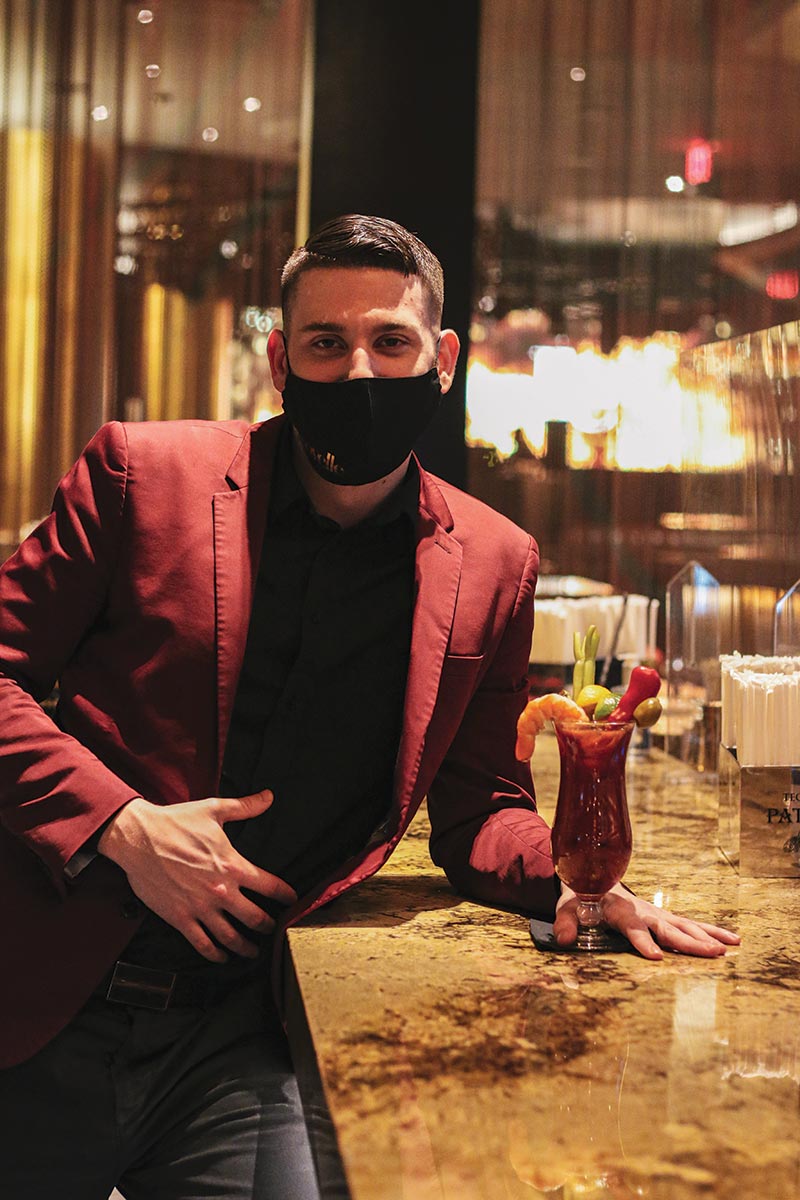 novelle
Casino of the Sky, Mohegan Sun
1 Mohegan Sun Boulevard
Uncasville, CT
Sunday brunch is back at Mohegan Sun's luxury lounge, novelle. The venue's new event series, Bubbles, Brunch & Beats, offers guests upscale comfort food and personalized cocktails, by glass or carafe, with the backdrop of live music spun by DJ Zazzaro. Every Sunday from 11 a.m. to 5 p.m., novelle offers a variety of small plates, including steak frites, chicken and waffles, fried lobster mac and cheese, house-made doughnuts or dry-aged sliders. Novelle's build-your-own mimosas give brunch-goers options. "Mimosas can be made with prosecco and orange juice, or remixed to include Peach Schnapps, pineapple juice or cranberry juice," said General Manager Chad Adams. "[Those] looking for a little extra sweetness in their mimosas can also add strawberries, blackberries or blueberries." Guests are also invited to add their own twist to a classic brunch staple, the Bloody Mary, mixed traditionally with vodka or made using a choice from a variety of gins or tequilas, then further customized with garnishes. "We like to do things big, so it's only right that we have a cocktail with a full-on garnish of jumbo shrimp, bacon, cheese and jalapeños," Adams said.
General Manager: Chad Adams
Cocktail: Spicy Bloody Mary
Ingredients:
» 2 oz. guest's choice vodka, tequila or gin
» Bloody Mary mixer
» 4 dashes Tabasco
» Garnish choices include red jalapeño, lemon, lime, olive, celery, bacon and shrimp
Method: Add liquor, Bloody Mary mix, Tabasco and ice to a cocktail shaker and roll. Mix well but don't shake too much. Pour into a glass with ice and build garnishes on top.
"Novelle's Spicy Bloody Mary is the perfect cocktail to jump-start your day," Adams said. "There is nothing better than a Spicy Bloody Mary to get you in the mood for Bubbles, Brunch & Beats. We want to make sure that we have cocktails that are not only the standard brunch feel but also put a little piece of 'novelle' into the mix. We also wanted to make sure this cocktail can be pleasing to everyone by adding garnishes that counter whatever level of spiciness works for the individual – from the red jalapeño to the lemon and lime."