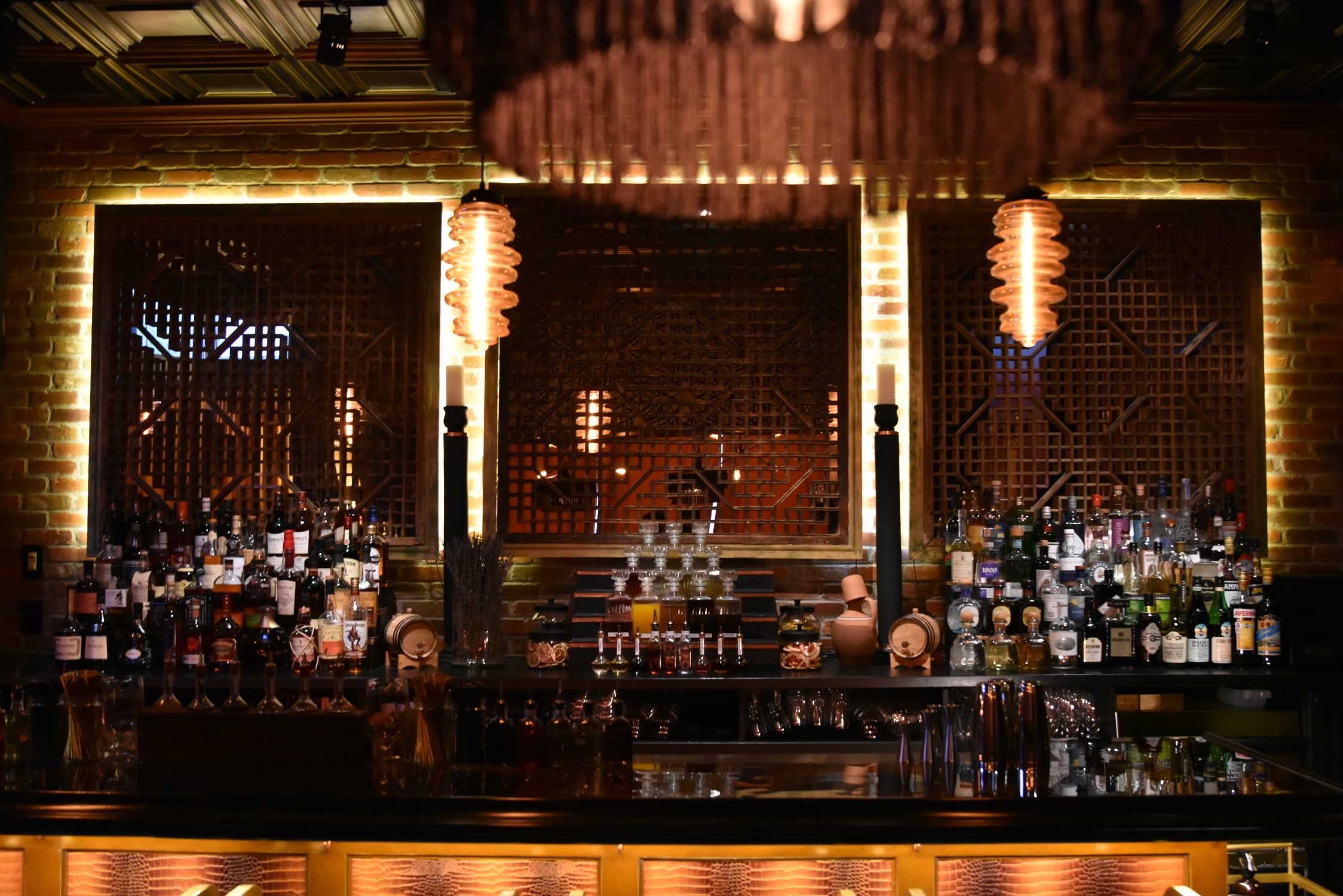 Marcelino's Boutique Bar
1 West Exchange Street
Providence, RI
Located in the Omni Providence Hotel, Marcelino's Boutique Bar is a cozy escape in the heart of Providence. Co-founded by partners Marcelino Abou Ali and Basel Badawi, the lounge's high-end craft cocktails, Mediterranean-influenced cuisine and relaxed-meets-luxe vibe combine to create an oasis in the city. Cocktails offer inspired recipes from pure ingredients, infused spirits and house-made syrups, with flavors that complement the Middle Eastern spice of its cuisine. The majority of the Mediterranean modern fusion mezze menu is naturally vegetarian friendly, with hummus, tahini, salads and flatbreads as focal points. The drinks menu features both classic and original cocktails, with wide selections of vodka, gin, rum, cachaça, tequila, mezcal, Cognac, brandy and whiskey to choose from for mixing or sipping. While the focus is on cocktails and fine spirits, guests will also find an eclectic selection of Champagnes and other sparklers, beer and wine from the all over the world to enjoy.
Cocktail: Tomato/Grapefruit
Ingredients:
» 40 ml Lunazul Blanco Tequila
» 10 ml Del Maguey Vida Mezcal
» 40 ml clarified tomato water
» 25 ml grapefruit/sumac cordial
» 15 ml lime juice
» 2 dashes chili tincture
» 60 ml soda water
» Pink Himalayan salt
» Garnish: sustainable tomato chip
» Garnish: dehydrated grapefruit slice
» Ice: crystal-clear long ice cube
Method: Rim a highball glass with pink Himalayan salt. Add the ice cube to the glass and build: lime juice, grapefruit/sumac cordial, clarified tomato water, chili tincture, mezcal and tequila. Stir. Top with soda water and stir again. Garnish with a tomato chip and a dehydrated grapefruit slice.
"Our menu is designed to explore all five of the fundamental flavor profiles: sweet, sour, salty, bitter and umami. For example, the Tomato/Grapefruit, our Mediterranean twist on the classic Paloma, has smokiness from the mezcal, saltiness from the sumac and pink Himalayan salt, and umami from the tomato water."