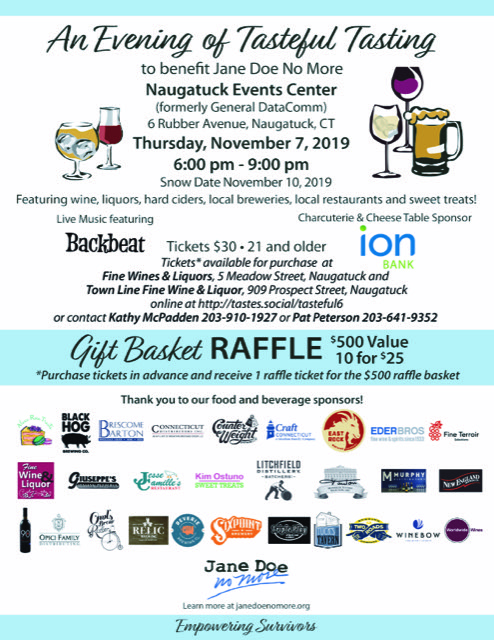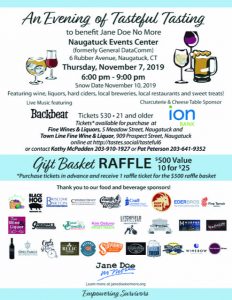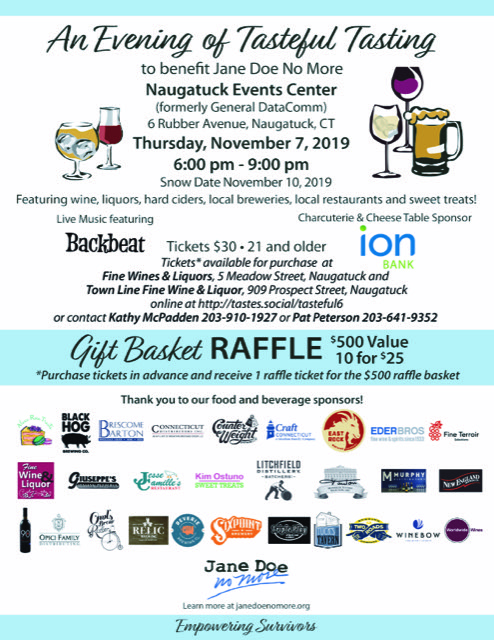 WHAT: An Evening of Tasteful Tasting to benefit Jane Doe No More will feature wine, beer, spirits, ciders and more along with food and treats from local restaurants. Backbeat will provide live music. Proceeds will benefit Jane Doe No More, an organization working to empower survivors of sexual violence.
WHEN: Thursday, November 7, 2019, 6:00 p.m. – 9:00 p.m.*
WHERE: Naugatuck Events Center, 6 Rubber Ave., Naugatuck, CT
* Snow date November 10, 2019
For more information and to purchase tickets, visit http://tastes.social/tasteful6.
Tickets are also available for purchase at Fine Wines & Liquors in Naugatuck and Town Line Fine Wine & Liquor in Naugatuck.