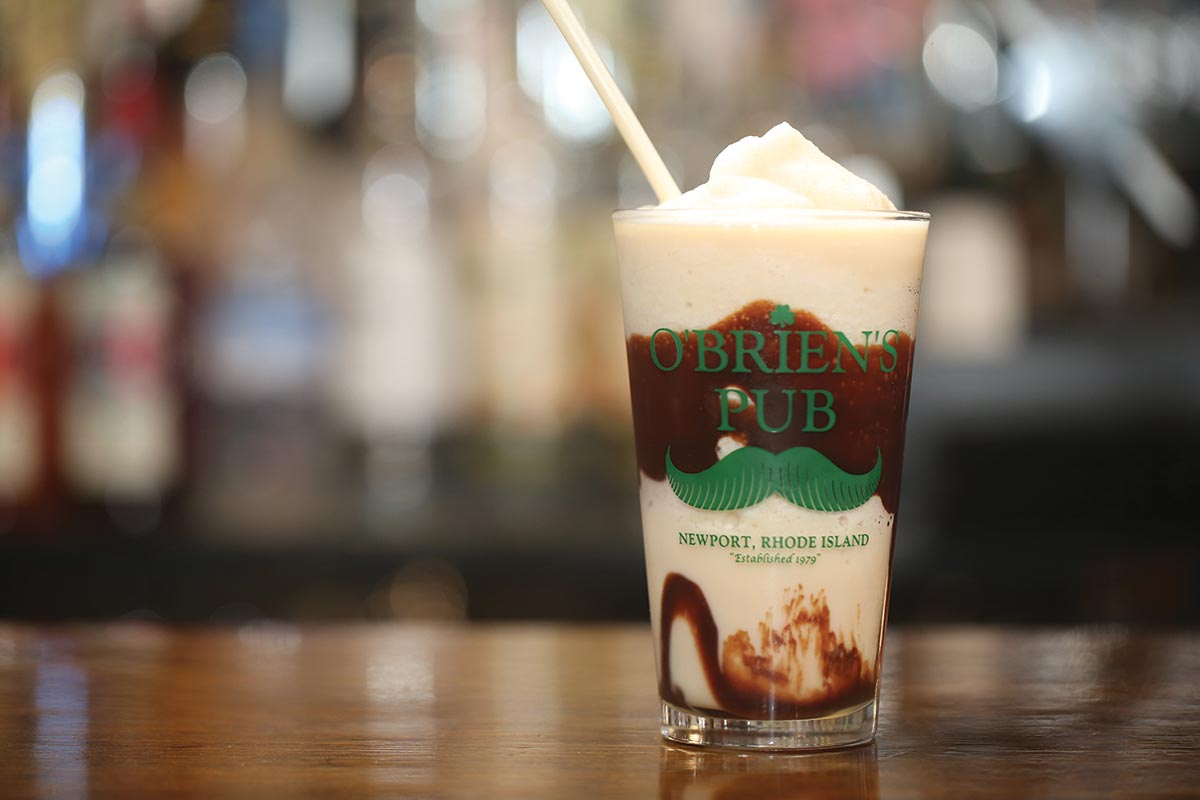 O'Brien's Pub
501 Thames Street
Newport, RI
O'Brien's Pub is located in the Fifth Ward district of Newport and has been operated continuously since 1945. Its current operation was established in 1979 and remains a favorite among Newport residents and tourists alike. Located on bustling Thames Street with an iconic mustache logo on its signage, the dining room and patio offer classic pub fare such as a hearty Reuben or a fresh lobster roll, with a full menu of options accommodating diners of all ages and appetites. It remains an award-winning venue, voted Rhode Island Monthly Best of Rhode Island Newport County Best Restaurant, Best Outdoor Dining in 2022 and Best Neighborhood Bar in 2022 for its third consecutive year, among accolades, with a team that is active in the hospitality industry and within the community. A robust beverage program includes plenty of wine, cider, beer, kombucha and hard seltzer, yet it is the cocktails and specialty drinks menu that grabs attention, with concoctions such as Captain Crunch, Electric Lemonade, George-A-Rita and its deliciously cooling O'Brien's Frozen Mudslide.
Bartender: Brooke Lombard
Cocktail: O'Brien's Frozen Mudslide
Ingredients:
» 1.25 oz. Stoli Vanil
» 1.75 oz. Copa de Oro Licor de Cafe
» 2.25 oz. Brady's Irish Cream
» 24 oz. ice
» Assembly: chocolate syrup
Method: The recipe makes one 16-ounce drink. Blend all ingredients. Line a pint glass with chocolate syrup swirl, pour and enjoy.
"At O'Brien's Pub, our friends and tourists alike flock to our outdoor patio during the warmer months to enjoy ice-cold beverages and delicious food, but what we're most known for in our 44 years of business is our Frozen Mudslide," said Diana Lavery-Regan, Marketing Manager. "This creamy, frozen drink is perfect under the sun to cool off after a walk through Newport and down Thames Street."
Photos by Laura Widness.