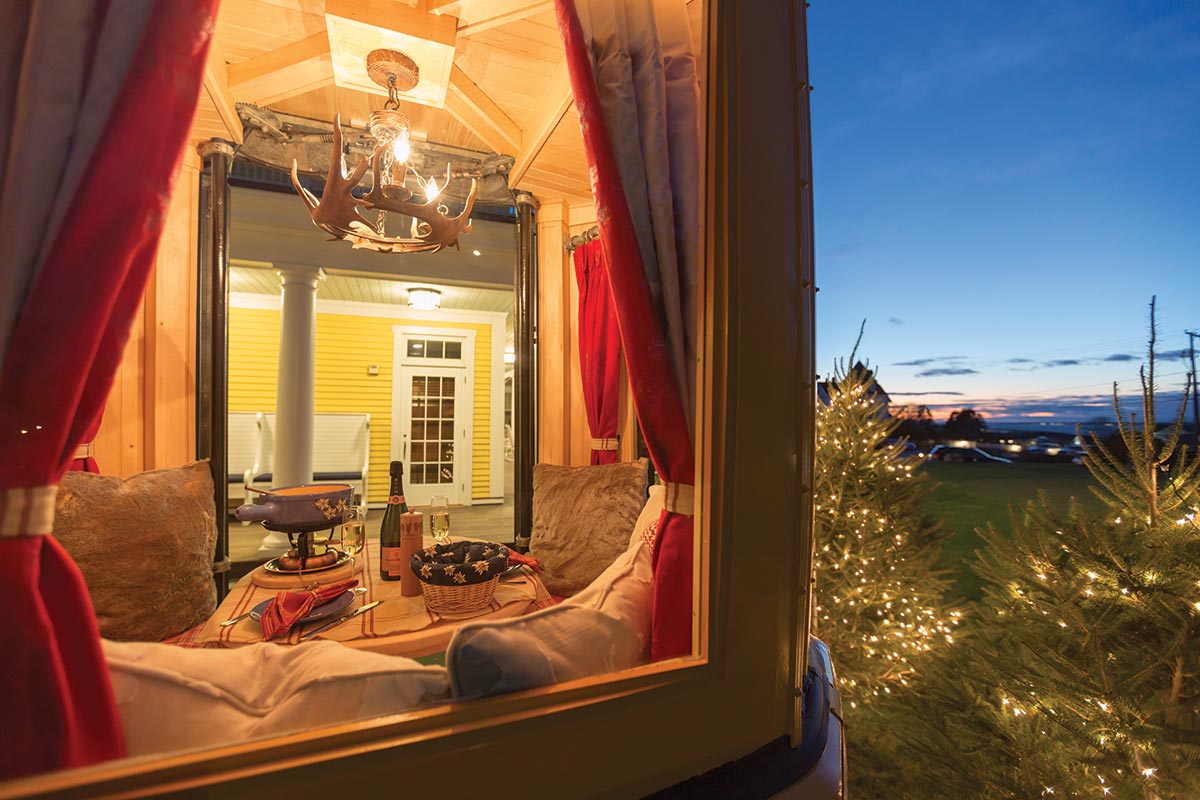 Westerly's Ocean House resort hosted a first-of-its-kind pop-up culinary concept, which began December 1, the Veuve Clicquot Fondue Express. Visitors were able to book the culinary and Champagne experience beginning December 1, which accommodates couples or groups of up to four people. A portion of all proceeds will go to the Ocean House Fund for Charitable Giving, to help children and families in need. A three-course menu and Champagne offerings from Veuve Clicquot were hosted in the comfort and novelty of a luxury gondola. Although similar concepts can be found in Europe, the Fondue Express is believed to be the first known gondola dining experience in North America. "The Fondue Express is an example of the extraordinary and creative experiences available only at Ocean House," said Daniel A. Hostettler, President and Group Managing Director of Ocean House Management. "We are confident that the Fondue Express will be an exceptional and memorable addition to our festive holiday and wintertime activities," he added.
The unique seasonal dining concept features an Alpine-inspired menu paired with Veuve Clicquot Champagnes, including a traditional Swiss raclette, cheese fondue, a meat plate of bresaola, Black Forest ham, cornichons, vegetables and Swiss plum tart with cinnamon ice cream. Guests also receive a collection of mini Swiss chocolates.
The structure is a former ski cable car transformed into a luxury dining experience, including radiant heated custom wood floors, plush seating, an exterior decked in the iconic Veuve Clicquot Yellow hue, an authentic cuckoo clock and other design details synonymous with Ocean House.
In addition to the culinary offerings, Fondue Express guests can borrow Columbia Titanium outerwear as part of the Extreme Eco down jacket line, each crafted with 100% recycled fabric from 27 plastic bottles.