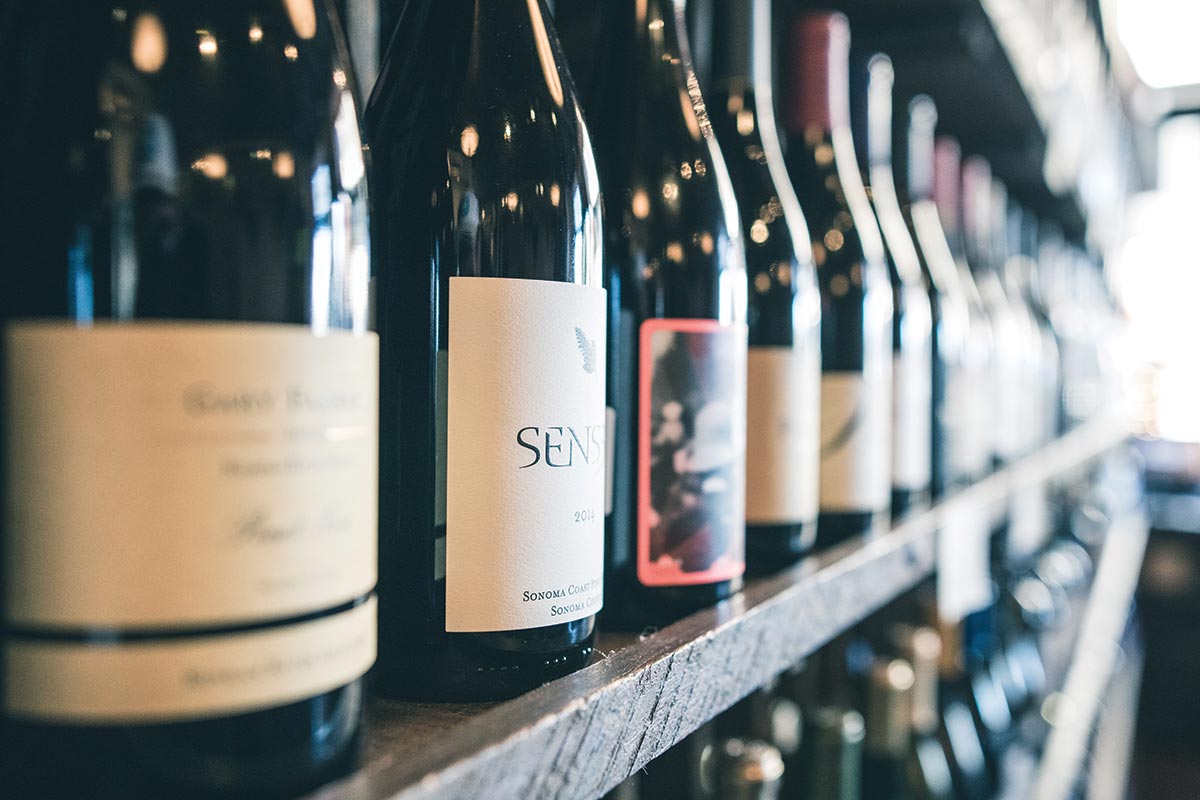 Wine shipping direct from out of state rises to the forefront
A number of bills concerning the beer, wine and spirits industry and its associated operations are before the Rhode Island General Assembly this 2020 session. Bills before the General Assembly include proposals to impact direct-to-consumer wine shipping, licensing fees and farm wineries, among others. Proposals of higher impact as of press time are outlined here:
House Bill No. 7585, sponsored by Casey, Knight, Edwards, Morin, Blazejewski, AN ACT RELATING TO ALCOHOLIC BEVERAGES — WINE DIRECT SHIPPER LICENSE, creates a wine direct license for licensed producers to directly ship limited wine to residents of RI over age twenty one (21).
House Bill No. 7588, sponsored by Jacquard, Lima, Jackson, Casimiro, Noret, AN ACT RELATING TO TAXATION — BEER AND MALT BEVERAGE EXEMPTION, exempts beer and malt beverage from sales tax.
House Bill No. 7601, sponsored by Ucci, Corvese, AN ACT RELATING TO ALCOHOLIC BEVERAGES — RETAIL LICENSES, allows holders of a Class P license to purchase alcoholic beverages from either a retail or wholesale establishment in the state of Rhode Island.
House Bill No. 7611, sponsored by McEntee, Bennett, Ajello, Abney, Speakman, AN ACT RELATING TO HEALTH AND SAFETY — BEVERAGE CONTAINER DEPOSIT RECYCLING ACT OF 2020, creates a refundable five cent ($0.05) deposit for non-reusable beverage containers. A one cent ($0.01) handling fee would be paid by distributors. This bill is scheduled for hearing and/or consideration (03/05/2020).
Senate Bill No. 2145, sponsored by Archambault, Satchell, Coyne, Sosnowski, Rogers, AN ACT RELATING TO ALCOHOLIC BEVERAGES — GENERAL PROVISIONS – MANUFACTURING AND WHOLESALE LICENSES, authorizes the issuance of farmer-brewery and farmer-distillery licenses to qualifying farms subject to conditions and regulations issued by the department of regulation.
Senate Bill No. 2097, sponsored by Satchell, Pearson, Lombardi, Valverde, Goldin, AN ACT RELATING TO ALCOHOLIC BEVERAGES — WINE DIRECT SHIPPER LICENSE, creates a wine direct license for licensed producers to directly ship limited wine to residents of RI over age twenty one (21).
House Bill No. 7585 and Senate Bill No. 2097 seek to create an out-of-state wine shippers retail license.
Proposed legislation would allow an out-of-state winery to apply for a certified wine retailer permit for a fee of $100, allowing a shipment of twenty-four, nine-liter cases of wine annually to any person for their personal use and not for resale; not ship to any address in an area identified by the department as a "dry" or local option area; ensure that all containers of wine shipped directly to a resident in this state are conspicuously labeled for over-21 signature; if located out of state, report to the department annually the total amount of wine shipped into the state the preceding calendar year; and if located outside of this state, annually pay to the division of taxation all sales taxes and excise taxes due on sales to residents of Rhode Island in the preceding calendar year, the amount of such taxes to be calculated as if the sale were in Rhode Island at the location where delivery is made; among other provisions.
Senator Adam J. Satchell, one of the sponsors of Senate Bill No. 2097, said he has introduced the wine direct shipper license legislation for several years – since 2016 – and finds this year's vocal and visible response a surprising development. "One guy said, 'I'd have to close my store.' Are you kidding me?" He said his intent of the legislation is to receive "small amounts, as I see it … one case. My intention is not to hurt them [retailers and distributors] … I worked in the restaurant business for 20 years. I was a bartender before I became a senator."
In addition to legislation, a lawsuit filed in February is also trying to change how state consumers access alcoholic beverages. Three Rhode Island consumers are challenging the constitutionality of state laws barring out-of-state wine sellers from delivering straight to their doors: Kambis Anvar, East Greenwich; Vincent Colapietro, Narragansett; and Michelle Drum, Newport, as named in the filing. Directed at Rhode Island's Attorney General Peter F. Neronha and Department of Business Regulation Director Elizabeth M. Tanner in the federal court filing, the suit alleges that state laws and regulations discriminate against out-of-state wine retailers.
John Callaghan, Owner of Bellevue Wine & Spirits in Newport, called the potential outcome from both the bills and the lawsuit, if successful, "a job killer … and it will result in lost tax revenue."
In a letter to The Newport Daily News responding to its article on February 4, 2020, Callaghan wrote, "RI laws permit a RI resident while they are at the winery to purchase and ship to their home or business. They must be present at the time of purchase and when the wine is shipped there must be someone a minimum of 21 years old to receive the wine when delivered. Most wineries choose to sell their limited production wines only at the winery, to restaurants, or allocate a case or limited select number of cases to retailers who purchase large quantities of their large production wines. Most fine wine shops will stock the limited production, high demand wines that are made available to them. They must purchase from RI wholesalers and I am not aware of any wholesaler that ever refused to purchase the limited production, high demand wines from the wineries. It is much more typical that the wholesalers are requesting more then [sic] they are allocated by the wineries.
"RI laws do bar out of state retailers from shipping into RI as do most states. My wife and I own [three] businesses in RI including a liquor store where over 80% of our sales are in wine. I currently cannot ship to most states across the country, yet this proposed legislation would allow stores from states a RI store cannot ship to ship to RI. Why would the state want to make it harder for RI store owners and tax paying residents? The state is already ranked last in the country for owning a business."
The Indiana-based law firm of Epstein Cohen Seif & Porter is arguing on behalf of the three Rhode Island residents and seeks to potentially reshape the hallmarks of the three-tier liquor system.
When asked about the lawsuit's goal seeking a similar goal as the legislation's, Satchell said, "I have zero connection with that. I put this bill in years ago … and every year … it's going to be a way for people to get the really expensive stuff, cheaper." He maintained it is time to allow shipping from out-of-state wineries as personal preferences range from nostalgia of honeymoon vineyard visits, such as his own experience, as a motivator to accessing rarities that are not first readily available from retailers via distributors.
Brian Warrener, Associate Professor, College of Hospitality Management, Johnson & Wales University said, "The participants in the three-tiered system in Rhode Island have done an excellent job providing consumers good choice and value while supporting the state's limits on distribution and consumption." He said that consumers are now accustomed to having everything available to them and said, "Brick-and-mortar wholesalers and retailers can't realistically offer every product … Now might be a good time for compromise.
"The wine shipping law recently passed in Connecticut allows consumers access to a wide variety of wines by mail while restricting the total amount that any single consumer can accept," Warrener said, while addressing tax collection and delivery to individuals under the legal age. "These types of laws create nearly unlimited access for wine lovers to all kinds of wines while ensuring that the overwhelming majority of wine sold in a state continues to be sold by in-state wholesalers and retailers," he said.
What is unclear is if such legislation, or legal action, successfully paves the way for potential larger market disruption or serves as it is intended.