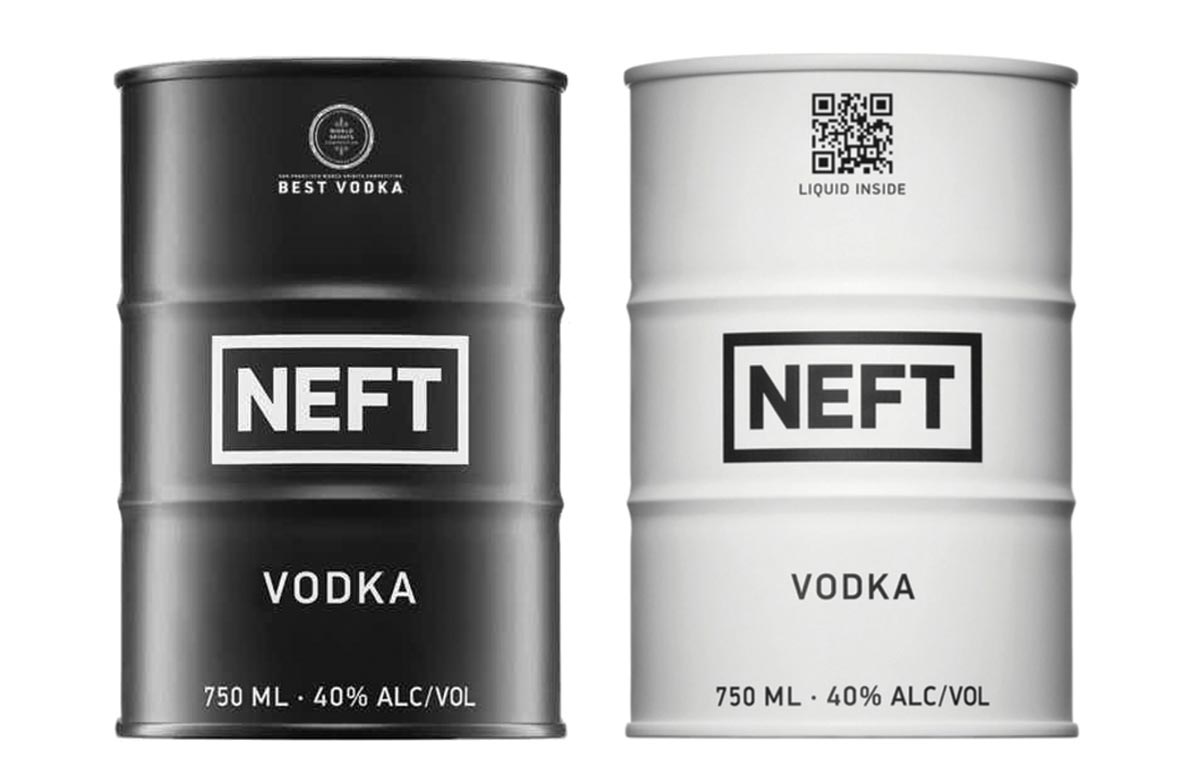 Oceanstate Wine & Spirits expanded its spirits portfolio, adding NEFT Vodka. NEFT Vodka is an ultra-premium, imported craft spirit made with Austrian spring water that has been filtered for 50 years beneath the Rhaetian Alps. A blend of four ancient European rye grains – Rapidly, Amato, Pollino and Askari – the vodka has no additives or artificial flavorings. NEFT maintains a low carbon footprint and is committed to being sustainable, notable in its easy-to-recycle packaging. In the RTD category, Oceanstate expanded selections by adding Uptown Cocktails, a premium, ready-to-drink cocktail entry, each flavor expertly blended with all-natural ingredients. Sold in 1.5-liter bottles at 13.9% ABV, the cocktails are designed to be chilled, shaken and shared. The new varietals – Lemon Tea, Ruby Red Grapefruit and Piña Colada – contain no corn syrup or artificial flavors and are kosher.
NEFT Vodka, 40% ABV, is a small-batch, ultra-premium vodka featuring a refined flavor profile that is natural with a slightly sweet finish. Each container is made of a mixture of tin and aluminum, making it easy to recycle.
Uptown Cocktails ready-to-drink cocktails offer a sophisticated blend of wine and natural ingredients. Lemon Tea is full of zesty citrus flavor and refreshing crisp tea. Ruby Red Grapefruit is crisp and fresh, packed with real grapefruit juice and natural flavors for a subtly sweet sip. Made with real cream, Piña Colada is a tropical breeze no matter the location, with a smooth, sweet flavor of pineapple juice and coconut.