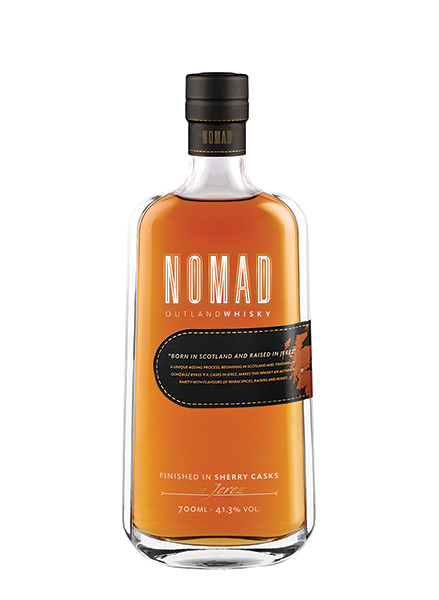 Rhode Island's Oceanstate Wine and Spirits added a handful of new wines and spirits to its portfolio.
Nomad Outland Whiskey, a premium blended whisky produced from a unique selection of more than 30 different 5- to 8-year-old malt and grain whiskies from Speyside, The Highlands, Scotland. This double ageing, firstly in Scotland then in Jerez, is unique, and makes Nomad Whiskey a "true rarity."
Lake & Vine Sauvignon Blanc, Cabernet Sauvignon and Red Blend offer world-class wines from Lake County, California. The Sauvignon Blanc and Sauvignon Musque blend features flavors of citrus, white peach and tropical notes. The Cabernet Sauvignon offers aromas of blackberry, dark cherry and spice. The Red Blend is composed of Zinfandel, Syrah, Tempranillo and Merlot.
Oceanstate Wine also added 2014 60 Souls Pinot Noir, sourced from five different vineyards in the Yamill-Carlton and Eola Amity Hills AVA's. The wine is fermented in neutral French oak barrels, leaving a fruit forward, elegant pinot noir.