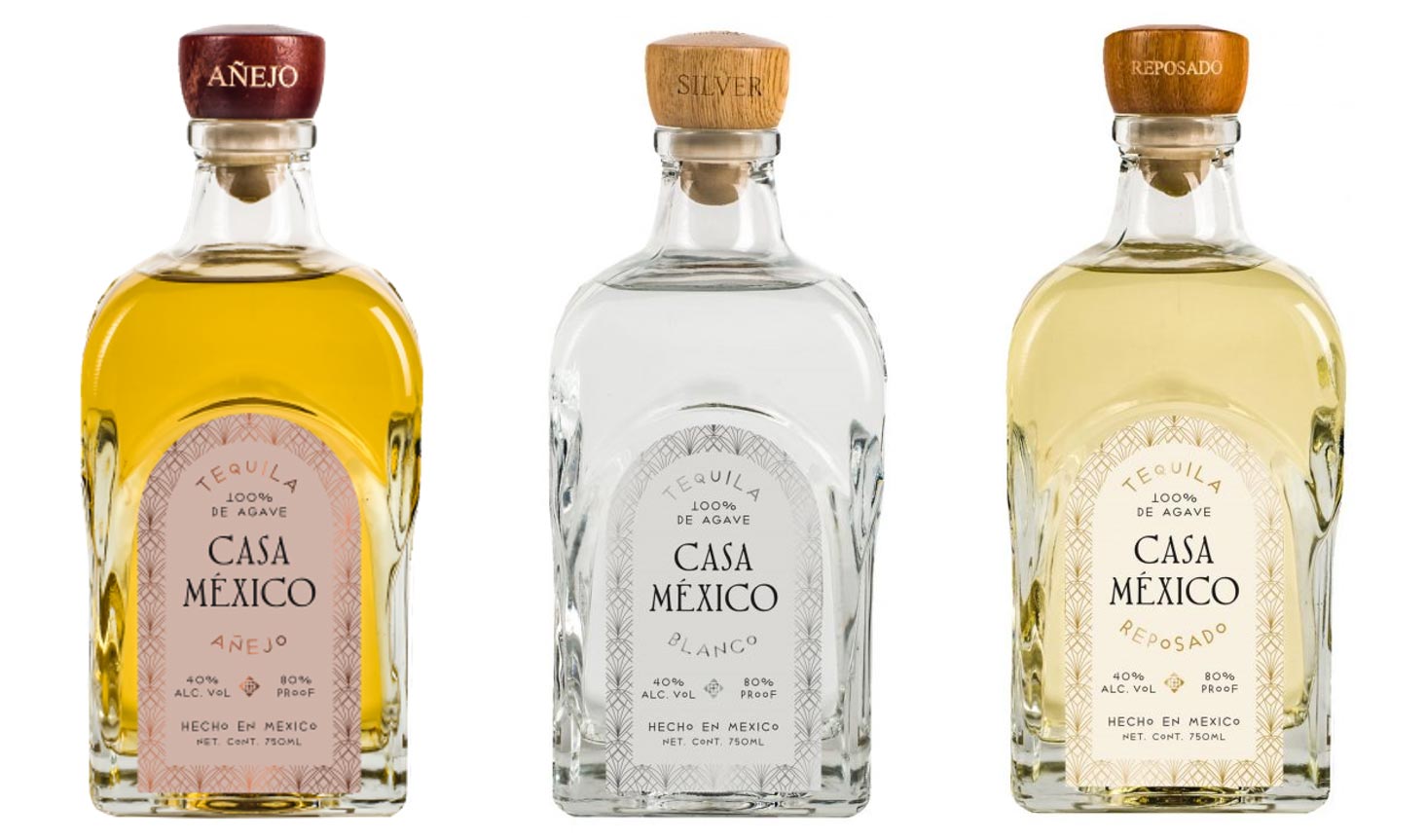 Oceanstate Wine & Spirits welcomed new selections to their wine and spirits portfolios with offerings from France, Mexico and the United States. Rosé All Day, the wine that brought the global social media catchphrase to life, is launching its newest sip, Rosé All Day Prosecco Rosé. It is a Prosecco Rosé DOC wine with a fresh and pleasantly fruity taste and an elegant and harmonious bouquet of white flowers and hints of red fruit. Award-winning premium tequila from the highlands of Jalisco, Mexico, created by Don Buccio, Mario Lopez and Oscar de la Hoya, Casa México Tequila encompasses their founders' love for both Mexican culture and family heritage, inspiring a product that is both rich in history and rooted in tradition. Available in Añejo, Blanco and Reposado expressions. Lastly, founded by seven combat veterans, the Leadslingers Whiskey entire portfolio is crafted in the United States, which includes a bourbon, rye and rum.
Casa México Tequila is made from only the finest blue agave picked from the mineral-rich, deep volcanic soils of the highlands in Jalisco, Mexico. Once harvested, the agaves are slowly baked in clay ovens, naturally fermented and double-distilled in stainless steel pot stills. The finished product is a smooth crystal-clear spirit, ready to be enjoyed or left to rest in new American white oak barrels. Available in Añejo, Blanco and Reposado expressions.
The first-ever vintage Prosecco Rosé DOC from Rosé All Day! This pink-hued wine offers up creamy effervescence with bold notes of Glera and Pinot Noir grapes.
Leadslingers Whiskey was founded by seven combat veterans from the U.S. Army Rangers, U.S. Air Force Tactical Air Control Party, Special Forces and Paratrooper communities. Remaining active in the civilian and military communities, Leadslingers strives to set an example. Its offerings include Leadslingers Bourbon Whiskey, Leadslingers Fighting Spirit Rye and Leadslingers Black Flag Rum among them.