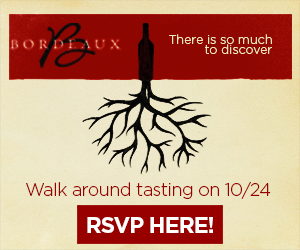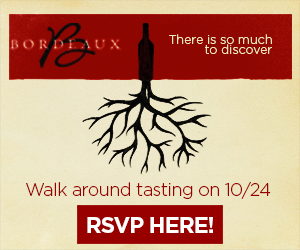 WHAT: Sopexa presents  "Fall in Love with Bordeaux  (Again)," a trade tasting for on- and off-premise licensees, staff and trade professionals. Explore the diversity that prevails in Bordeaux red, white and rose wines. Taste top picks from sommelier selections.
WHEN: October 24, 2018, 11:00 am – 2:00 pm
WHERE: Roia, 261 College Street, New Haven Parking: Crown Street Garage
RSVP by clicking on the image or contact 212-386-7437. Trade only.