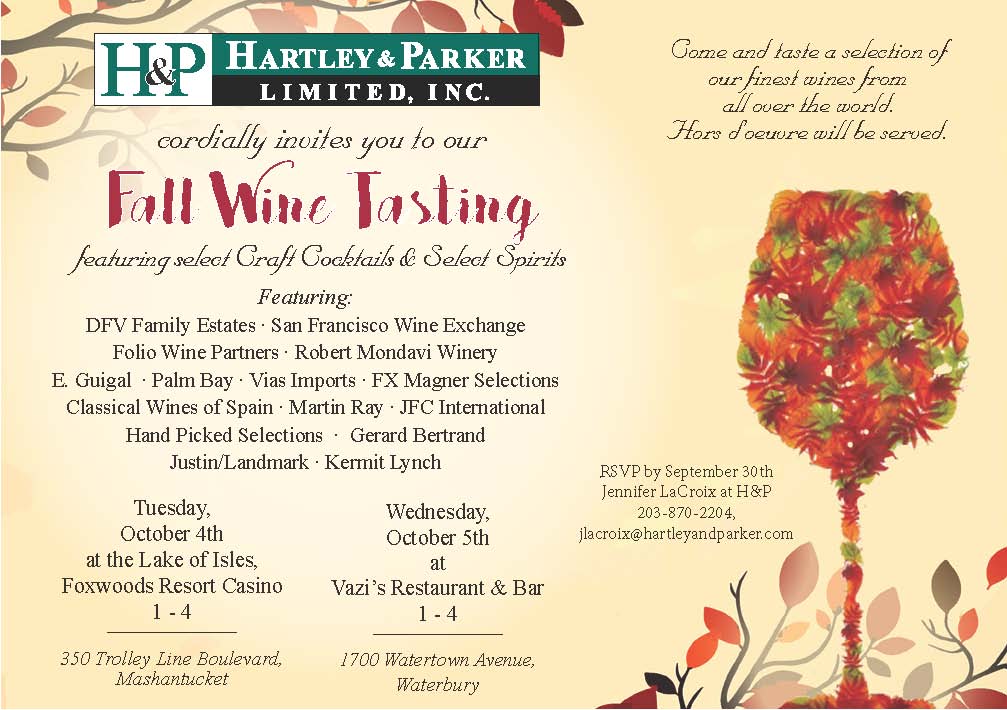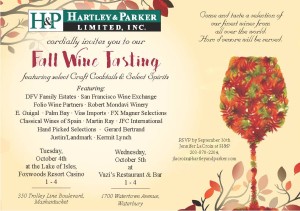 WHAT: Hartley & Parker Limited will host two Fall Wine Tastings, featuring craft cocktails and select spirits. Featured wines include, DFV Family Estates, Kermit Lynch, San Francisco Wine Exchange, Hand Picked Selections, Classical Wines of Spain and many others.
WHEN: October 4, 2016 1 p.m. to 4 p.m. at The Lake Of Isles at Foxwoods Resort Casino at 350 Trolley Line Boulevard in Mashantucket.
October 5, 2016 from 1 p.m. to 4 p.m. at Vazi's Restaurant and Bar on 1700 Watertown Avenue in Waterbury.
Trade professionals are asked to RSVP to each tasting to Jennifer LaCroix at 203-870-2204 or jlacroix@hartleyandparker.com.