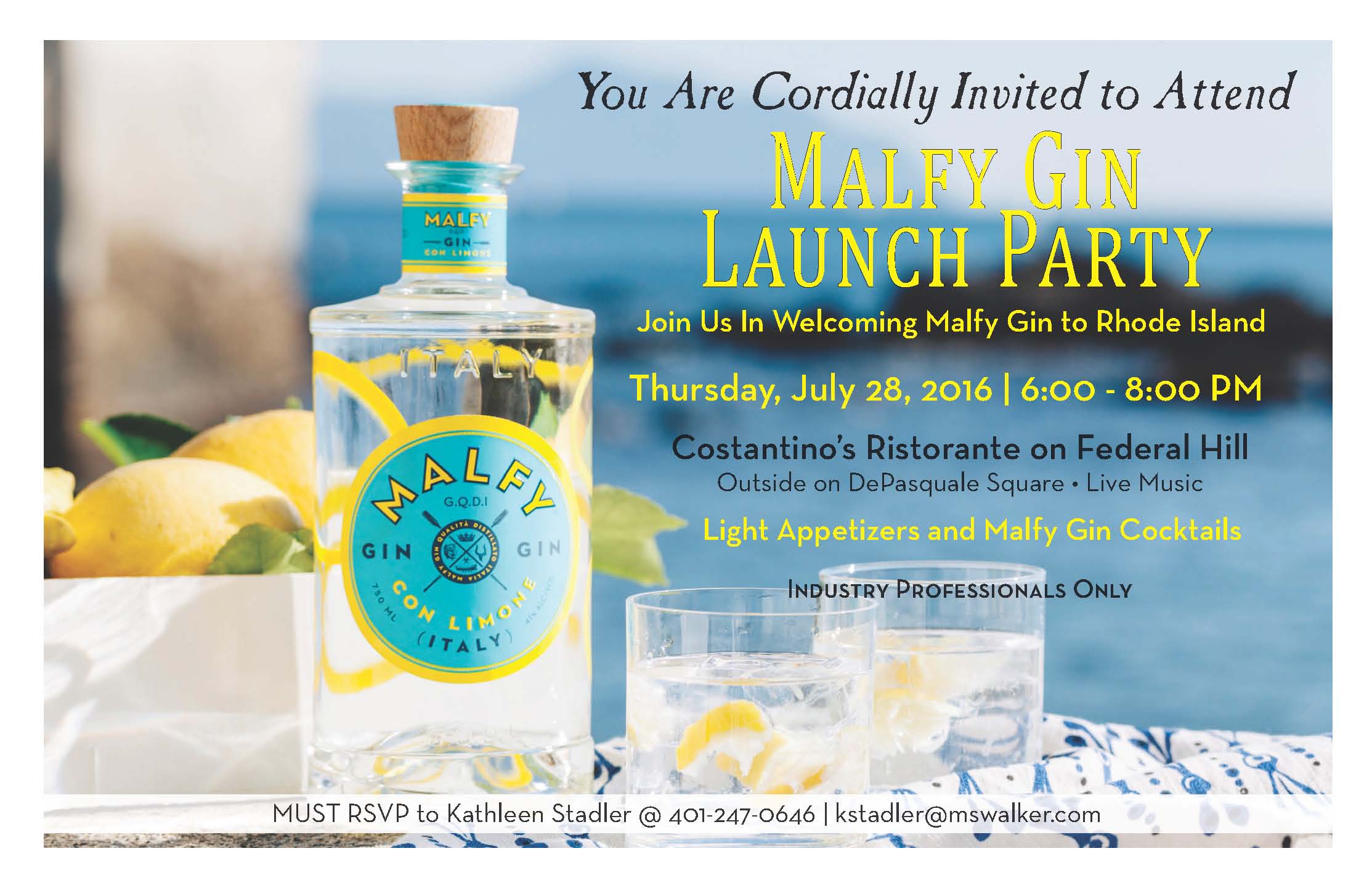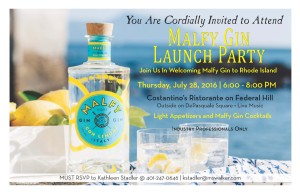 WHAT: M.S. Walker will host a launch party for Malfy Gin to celeberate adding to their spirit portfolio and educate the trade on the new brand. Light appetizers and Malfy Gin cocktails will be served to trade professionals.
WHEN: Thursday July 28, 2016 from 6 p.m. to 8 p.m.
WHERE: Costantino's Venda Bar and Ristorante on Federal Hill at 265 Atwells Ave., in Providence.
Industry professionals are asked to RSVP to Kathleen Stadler at 401-247-0646 or via email at kstadler@mswalker.com