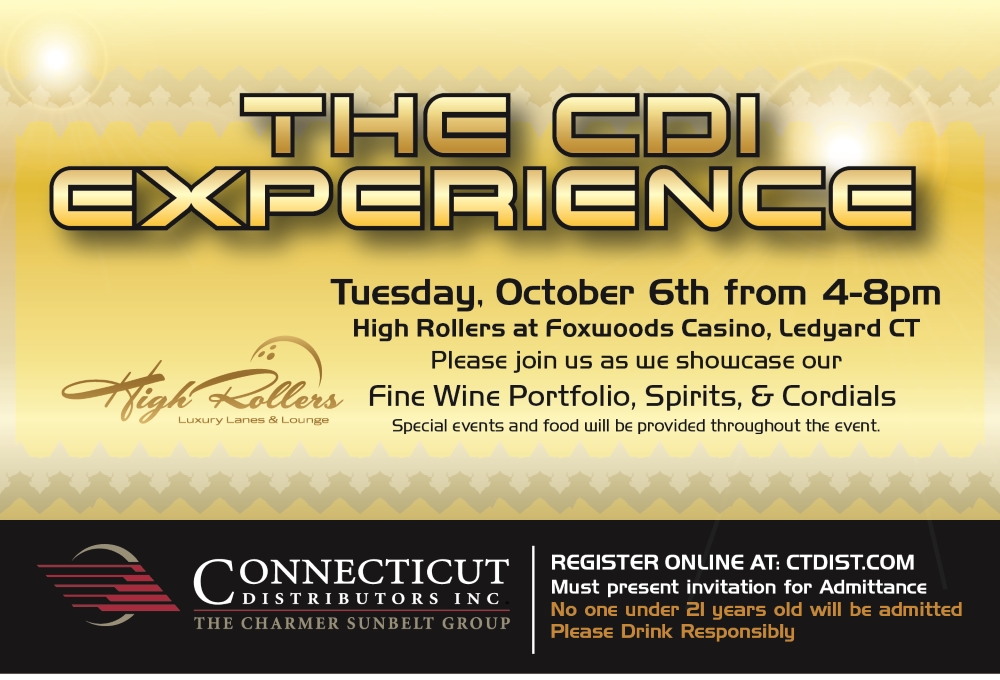 Connecticut Distributors, Inc. (CDI) will host "The CDI Experience", a trade tasting to showcase its Fine Wine Portfolio, Spirits, and Cordials. Special events and food will be provided throughout the event. On the day of the Trade Show, a portion of the proceeds for all cases of wine ordered will be donated to the Connecticut Food Bank to assist local families in need.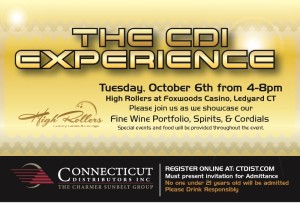 When: Tuesday, October 6, 2015, 4:00 PM to 8:00 PM
Where: Foxwoods Casino, High Rollers Luxury Lanes and Lounge, 350 Trolley Line Blvd, Ledyard, CT 06338
RSVP: Register online. Trade only. No one under 21 years old will be admitted. Please drink responsibly.