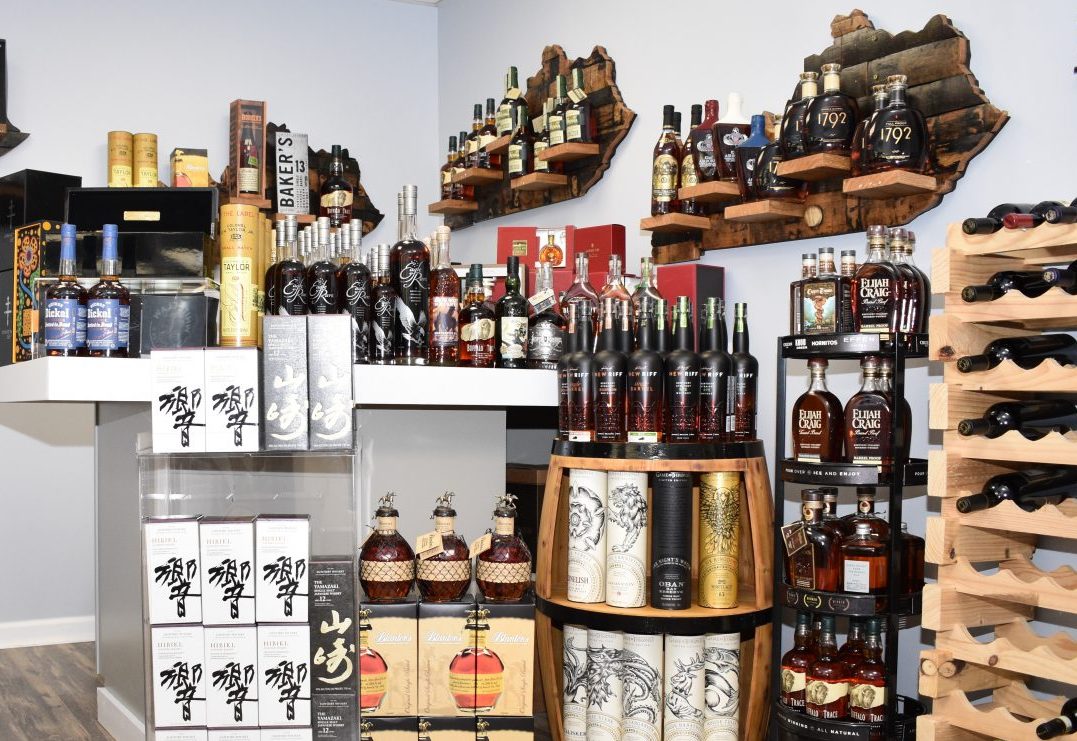 Old Post Spirit Shop
694 West Avenue
Norwalk, CT
Square footage: 5,000
Years in operation: 1.5 years
By Sara Capozzi
With a lifelong background in the restaurant industry and years spent bartending, Dimitri Sarris had a vision for how he wanted to manage Old Post Spirit Shop, his first package store, which opened in 2014. "I was in the mood to do something of my own," Sarris said. "I wanted to do something else, and I wanted to lead a team to a better future." And that he did; two times over.
Sarris runs the original Old Post Spirit Shop on Cedar Street in Norwalk, along with his newest location on West Avenue, opened in May 2020, keeping those goals in mind. His close-knit contingent of employees each offer their own specialties: Sal DiPetro manages both Old Post locations, Fidel Marin, Wine Manager, has more than 20 years of experience in the business; and Yanni Moissiadis has an extensive bartending background, bringing product knowledge to the sales floor.
Sarris' management philosophy is to provide opportunities to help his employees build their skillsets and grow in their careers. "Team members are treated like family, not just employees," said Sarris. "We have a great team. That's the most important thing. If I need to step out for a few hours, they're here and they can take care of the store. Sal manages both locations. At the end of the day, it's my baby as much as it is his; he takes responsibility for it, he knows everything about the store, and he's really good."
It's a sentiment he shares across the team, "I like to give everybody the opportunity to learn with their experience on the job. Everybody should thrive and be able to do something on their own if they would like."
Customers appreciate the convivial atmosphere as much as the shop's wide array of products, which include a range of curated spirits from value to high-end, an extensive craft beer selection and wines spanning every varietal and price point. Old Post's West Avenue location features a separate allocation room off the main sales floor, filled with limited-release products, such as bourbons and Japanese whiskeys, displayed artfully on woodgrain shelves among custom touches.
Old Post's dedication to fair pricing and its commitment to provide its clientele with their requested products also keeps shoppers coming back. "We listen to what our customers want," Sarris said. "If someone wants us to carry a certain product, we go out of our way to contact the distributors. If we can't get it from the distributors, we'll get the supplier's name and contact them directly to see how … whatever we can do to appease the customer and go a little above and beyond normal."
And because of that attention to care and detail, the team and its regulars have also created an extension of that family vibe. "We're huge on relationships," DiPetro said. "We've developed so many relationships with so many people, just because we appreciate them more than they can understand. We don't do a lot of advertising, so when they come back, we know we've done our job correctly and they enjoy coming here."