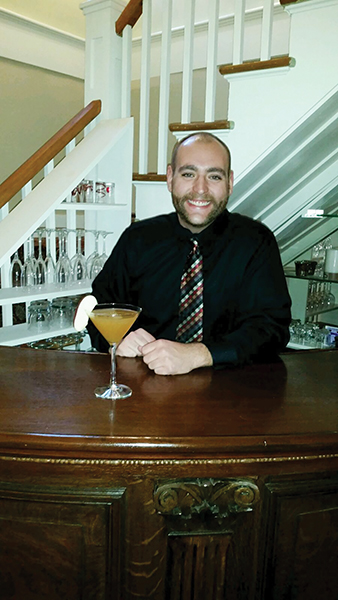 The Olive Tree Restaurant
1204 Main Street South
Woodbury, Conn.
The Olive Tree, which started out in Woodbury in 1980, reopened at its new Main Street location in March, after a brief stint in Southbury. From steak to saganaki, they serve up American fare with a Mediterranean flair for lunch and dinner. Their drink menu includes a variety  of wines and martinis, including this seasonal offering.
BARTENDER: Chris Briglia
COCKTAIL: Caramel Appletini
Recipe: Mix over ice
•  3 oz. vodka
•  3 oz. apple cider
•  1 oz. Starbucks caramel syrup
Strain into chilled martini glass. Garnish with apple slice.
"It tastes like a caramel apple; it's more on the sweet side. People love it. It's a nice December drink," said owner Kerri Dimitratos.