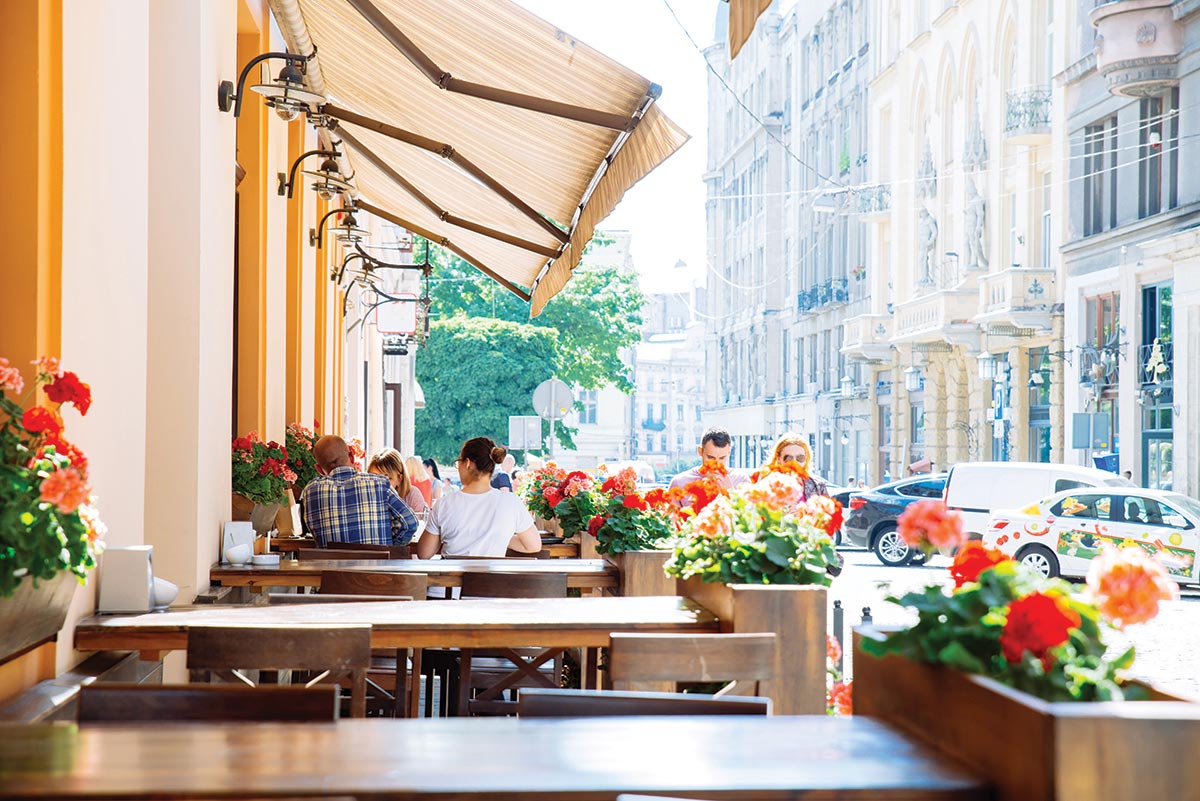 By Len Panaggio
"What's next?" That's the question that I hear most often as I visit restaurants across the state. For an industry that has constantly faced ever-changing regulations due to the pandemic, business owners are wary of what is around the next corner. However, April is here and at this point, it's usually safe to say that the worst of winter is over. With peeks of spring on the horizon, the pandemic seems to be devolving into an endemic.
Rhode Island has dropped many of the mandates affecting the hospitality industry and has also granted a moratorium on zoning regulations for outdoor dining, allowing restaurants to continue with utilizing that outside space year-round. In addition, the continuation of alcohol-to-go is a huge boon to our industry. The Rhode Island Hospitality Association (RIHA) has done yeoman's work with local representatives to get these two vital pieces of legislation passed recently.
If you haven't implemented an alcohol-to-go program, what are you waiting for? Second, if you are serving or will be serving to-go alcoholic beverages, do you have the proper containers to serve in, rather than the makeshift clumsy vessels everyone started out with? In my recent travels, I have seen many wonderful containers that are not only used for serving beverages, but also as marketing tools for the restaurant – this also extends to your merlot-to-go bags for open wine bottles that guests want to take home.
Remember, tourists aren't aware of our laws regarding consuming alcohol in public. It is incumbent upon all of us to inform our guests from near and far that it is against the law to consume alcohol in public: Providence isn't home to the French Quarter! Not only can they get arrested, but if they're consuming their drinks outside of your property, you could face a steep fine, as well. So, tighten up your program and make it the best you possibly can to maximize its effectiveness.
Despite the good news from the government, many of the issues we have had for the last two years are still with us, and in many cases, have gotten worse. Obviously, you can't run your restaurant, catering operation, bars or hotels without staff; it is a problem that hasn't gotten better. Then there are the supply chain issues. The beverage industry is experiencing many of the same problems we are as end users.
Filling orders is a real problem since producers can't get the glass in the amount needed for bottling, the cardboard for packing and paper for labeling. Add to that the trucker shortage, the true backbone of commerce, which heavily depends on not only labor but also the price of fuel. With all these headwinds, the cost of goods has already risen and will likely continue to rise.
I know many operators are reluctant to raise prices, but given the current circumstances, what choice do you have? I believe that if communicated properly, customers will understand why prices have increased. Some are trying to hold the line by lowering the quality of product offered: this is the wrong move. Guests expect to see certain standard items that are popular, no matter the cost, again, within reason.
I do want to mention that with any new hires, it is very important to have new servers, as well as current servers of alcohol, properly certified in the responsible service of alcohol through recognized programs such as the National Restaurant Association's ServSafe program administered by RIHA. It may have been somewhat easy to gloss over standard operating procedures during the pandemic, so let's not forget what we need to do to comply.
Len Panaggio's career in food and wine spans more than three decades as an owner and as a beverage director at some of the top restaurants in Rhode Island. Currently a hospitality consultant, Len is a graduate of the University of Rhode Island and has attended the Culinary Institute of America Master Sommelier program and the Sterling School of Service and Hospitality.