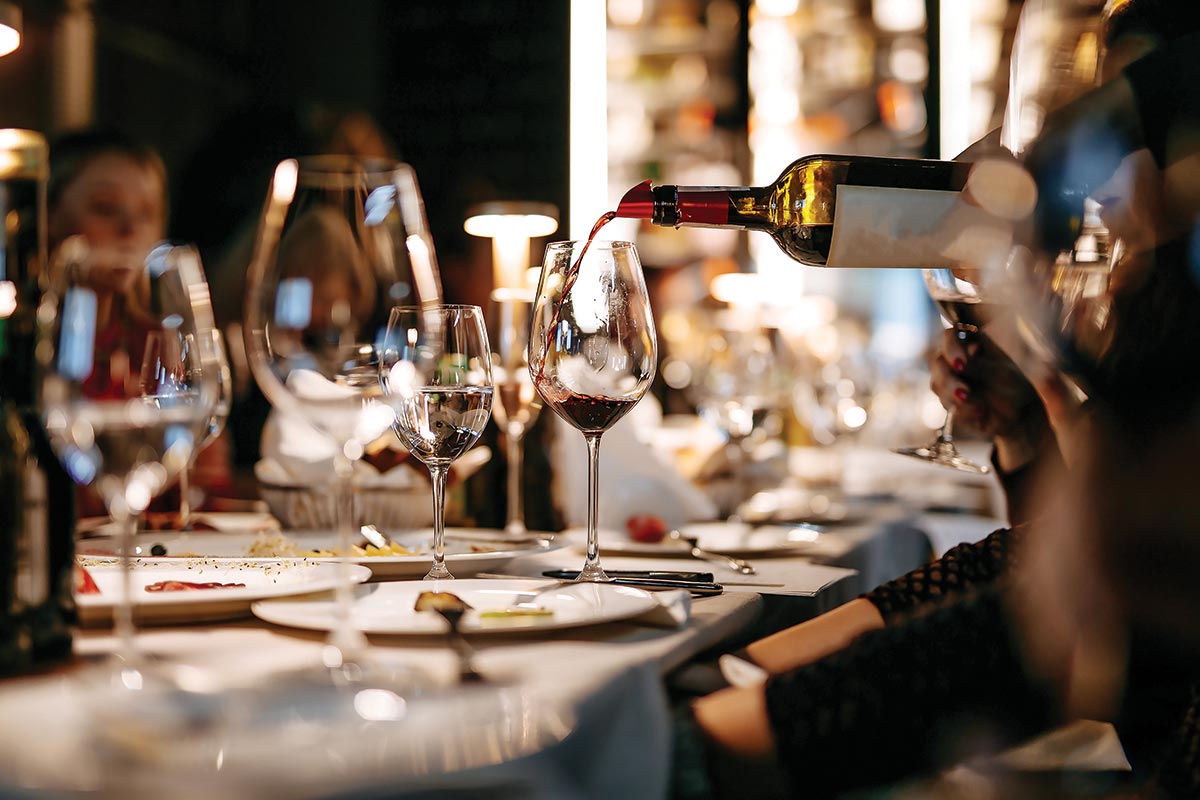 By Len Panaggio
As we wrap up another year and look forward to ringing in the new one, we need to think of what we should be doing to prepare for 2023. As always, a complete and thorough year-end inventory is an absolute must, not only to satisfy your taxes for the year but to find out where you are from a cost perspective.
I have worked with some establishments that don't do monthly inventories and, for the life of me, I don't understand the reluctance. Running your bar rudderless is a fool's errand. As the past few years have shown, rising prices and product substitutions because of the number of out-of-stocks increase your costs and change your guests' perception of your quality. It is important to keep your finger on the pulse of your inventory and truly understand what product you have in stock, what is not moving and what you need to order more of.
At The Mooring, I always did a monthly inventory that was very in-depth: liquor, beer, wine and wines by-the-glass. I broke it up into areas where product was stored, as well as the bar(s) itself. I had managers and bar staff assist—to cut down on the time and to prepare to open—completing the counting before the first drink was poured in the new month.
Not only were we counting product, but we were also assessing the conditions of the walk-ins, the storage rooms and the bar. Having key members of your staff engaged in the inventory gives them a better idea of where product is, which helps with efficiency during service hours. I was somewhat fanatical about this, so I would have a barback rotate the beers both in the beverage coolers at the bar and check the cases in the walk-ins. I also had them check vintages on wines, especially by-the-glass wines. This is also an excellent opportunity to look at your storage areas for any wear and tear and possible maintenance issues that you can address while in a slower period.
Paying attention to details is a hallmark of a successful operation, which leads me to social media. I see so many websites, TV banners and Facebook postings that are not up to date and I find it frustrating and confusing. We live in a digital age and these are important marketing tools—someone should be assigned to updating them regularly.
Your guests want to know what new products you are bringing in, as well as hours of operation, which in the winter change; in some cases, they change drastically with the labor shortage situation seemingly not getting better. And in December, what offers are you running for the holidays? It is so important to get the word out!
Finally, staff meetings: Do you have them? If not, start to schedule them now. Make sure that you schedule meetings well in advance to avoid all the clever excuses for not showing up. And nowadays, with everyone texting, scheduling staff meetings for the bar staff, as well as the entire staff, is easy to accomplish.
After assessing the condition of your cost of goods and your physical plant, engaging your bar team moving forward is critical to ensuring that your financial goals are met and that your stated condition of the place is met.
As a leader, your staff looks to you for direction. Provide it—and regularly. All too often when I talk to staff, they seem frustrated by lack of good leadership and many restaurants suffer dearly from that. As we have all seen in the past few years, the times, they are a-changing and, in some instances, overnight.
I want to wish you all a wondrous, prosperous and joyous holiday season and a Happy New Year!
Len Panaggio's career in food and wine spans more than three decades as an owner and as a beverage director at some of the top restaurants in Rhode Island. Currently a hospitality consultant, Len is a graduate of the University of Rhode Island and has attended the Culinary Institute of America Master Sommelier program and the Sterling School of Service and Hospitality.