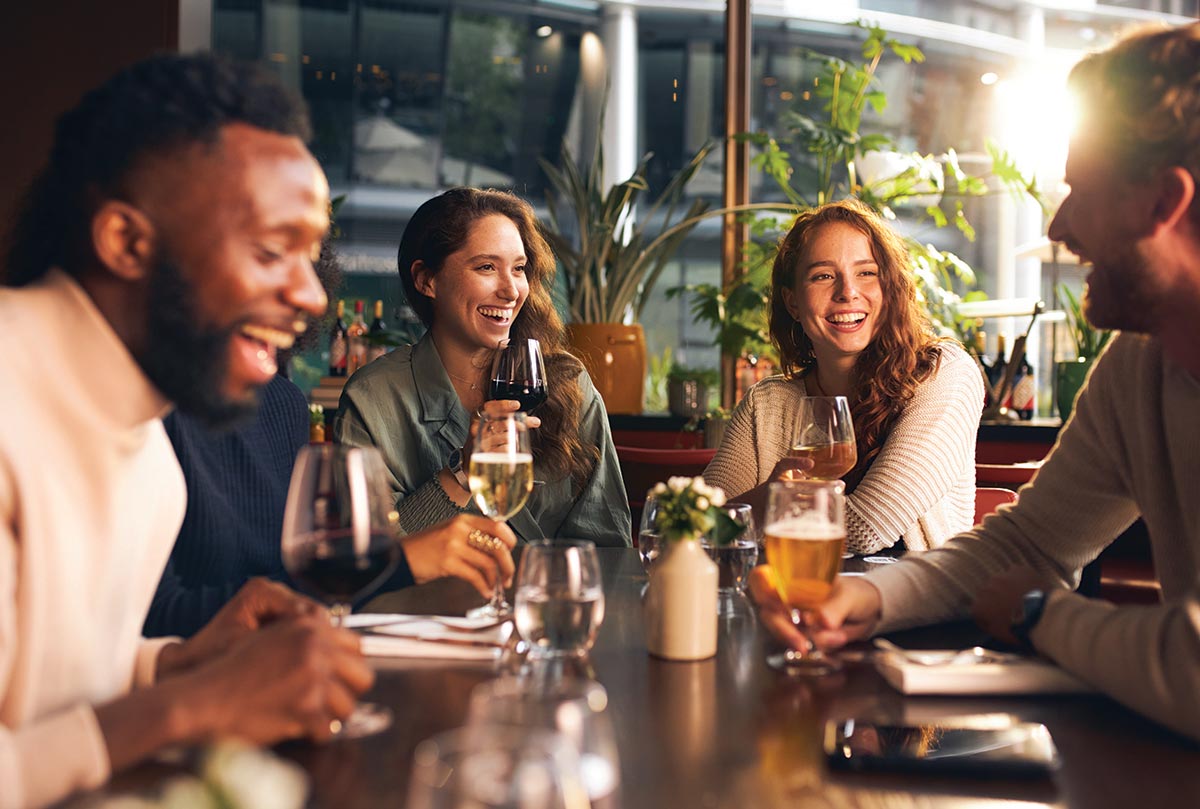 By Len Panaggio
As we emerge from winter and prepare for summer, the month of May has a lot going on; it is truly a transitional month and time to start prepping for the busy season ahead. Mother's Day marks our first big event, followed by graduations and ending with the unofficial beginning of summer: Memorial Day Weekend. Unfortunately, we are still plagued with labor issues from front-of-house to back-of-house and beyond. Adding to our labor woes is the possibility of Rhode Island phasing out the tip credit over a few years, which will have a devastating effect on the bottom line, if one even remains.
In current millennial trends to watch in your busy season, health seems to be an overarching theme. By that, I mean less processed sugar, lower carbs, gluten-free and low- or no-alcohol options on your drink list. Alcohol-free alternatives have been around a long time in all three categories of beer, wine and spirits, but all three are seeing huge growth spurred by this trend. And as an extra bonus, no hangovers!
Mocktails are a staple and have become increasingly popular. Sure, your bartender can make a Virgin Mary, and you probably already have a "near-beer" or two in your cooler, but this segment of the population is looking for more than that. Consider alcohol-free spirit variations like gin, which, to me, is the original infused vodka made by infusing botanicals to create the aroma and tastes we are all accustomed to. Stoli Dolis have been around a long time as well. So, it is incumbent upon your bar staff to get on board and start creating some healthy, attractive offerings.
Another big trend is sourcing. Customers want to know how and where herbs and spices are grown. Are you offering organic, sustainable selections? The same holds true for wine and there is a growing movement in the wine world to move in this direction. As for beer, how are the grains and hops grown?
You also need to keep an eye on hemp-infused beverages, as well as CBD offerings. A few years ago, I wrote about restaurants in large urban areas preparing for cannabis rooms. Marijuana is rapidly becoming a big cash cow for state coffers and the demand will keep growing. This is still way off in the future, but as you can see, times are changing rapidly.
As for me, I still like my beer, wine and an occasional single malt. As a boomer, my compatriots and I don't have the clout we once had, but we do believe in environmental prudence. And as we have gotten older, we realize that what we ingest has an effect on our bodies. Millennials have lifted the veil on the importance of origin, labeling, organics, and over-processing and I think it is long overdue. The industry has effectively pushed back for years, but things are changing.
So as you ramp up this month for the season, pay attention to the trends. Warm spring days will bring people out and about to enjoy all the month's special events. It is a very stressful time we live in, but we are a resilient group. We face all our operating challenges head-on and do our best to not only be profitable, but to provide memorable and enduring experiences for our guests. After all, isn't that what they expect? And this is definitely our job to fulfill.
Enjoy the spring!
Len Panaggio's career in food and wine spans more than three decades as an owner and as a beverage director at some of the top restaurants in Rhode Island. Currently a hospitality consultant, Len is a graduate of the University of Rhode Island and has attended the Culinary Institute of America Master Sommelier program and the Sterling School of Service and Hospitality.