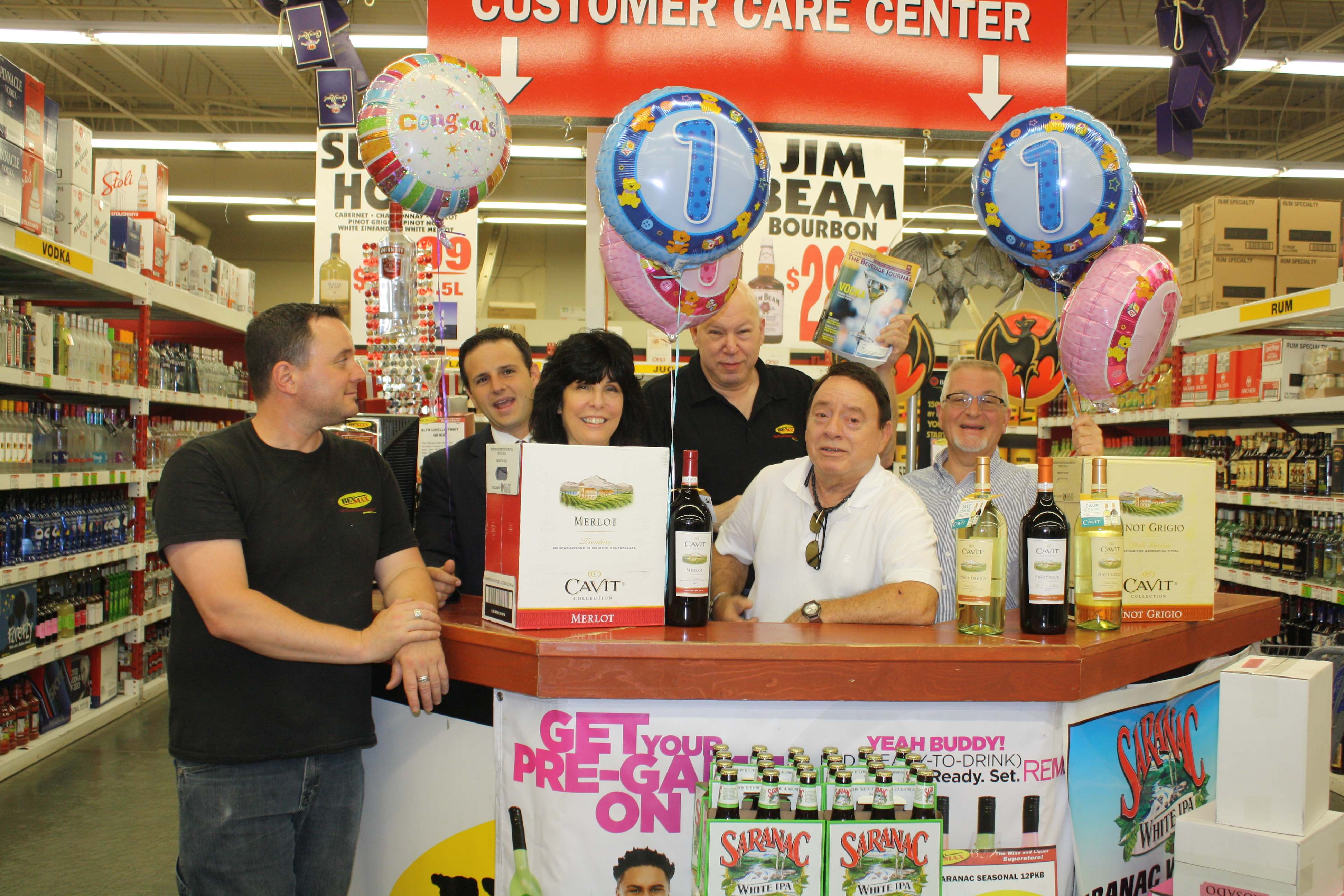 On June 19th at 3:47pm, Liquor Land of Hamden, Conn., placed an order on The Cellar (via The Beverage Journal's portal) with Worldwide Wines, a division of Brescome Barton, Inc., for a case of 1.5L Cavit Pinot Grigio. It was the one millionth electronic order placed on the website.
Dedicated to creating data and information solutions in print and online for licensees for the past 75 years, Beverage Media Group, of which The Connecticut and The Rhode Island Beverage Journals are part of, first introduced its eCommerce platform in 1997. This B2B platform enables retailers and restaurateurs to search and place orders directly with beverage alcohol distributors who list their portfolios with The Connecticut and Rhode Island Beverage Journals.
Today, approximately three million searches are conducted annually, and the company expects to facilitate over $200 million in electronic orders in 2013.
Upon learning that his store placed the millionth order, Liquor Land owner Michael Wartell commented, "That's great news! It took a lot of hard work on everyone's part to get to where it is today-and I don't know how ANY stores today can operate without it [eOrders]."
Moments after the Liquor Land order was placed, the Cupping Room Café in New York City placed an order with Empire Merchants and Chevy's Fresh Mex with Fedway Associates in New Jersey. According to Jason Glasser, CEO of Beverage Media Group, "The Cellar will reach its two millionth order milestone at a much faster pace with significant growth in the year ahead based on current user trends and the evolution of the company's online offerings."
In 2012 BeverageMedia.com launched The Cellar, a new online ordering and search engine. "The improvements made on The Cellar give sommeliers, retailers and salespeople more access to product information, and they can get real-time pricing and availability data faster and easier than ever before," said Ian Griffith, VP of eCommerce. "These trade members now have the ability to build lists and share them by email or via social media. They can also create promotional PDFs on thousands of products with descriptions, labels, bottle images and tasting notes."
Contact The Beverage Journal at 203-288-3375 to get started.