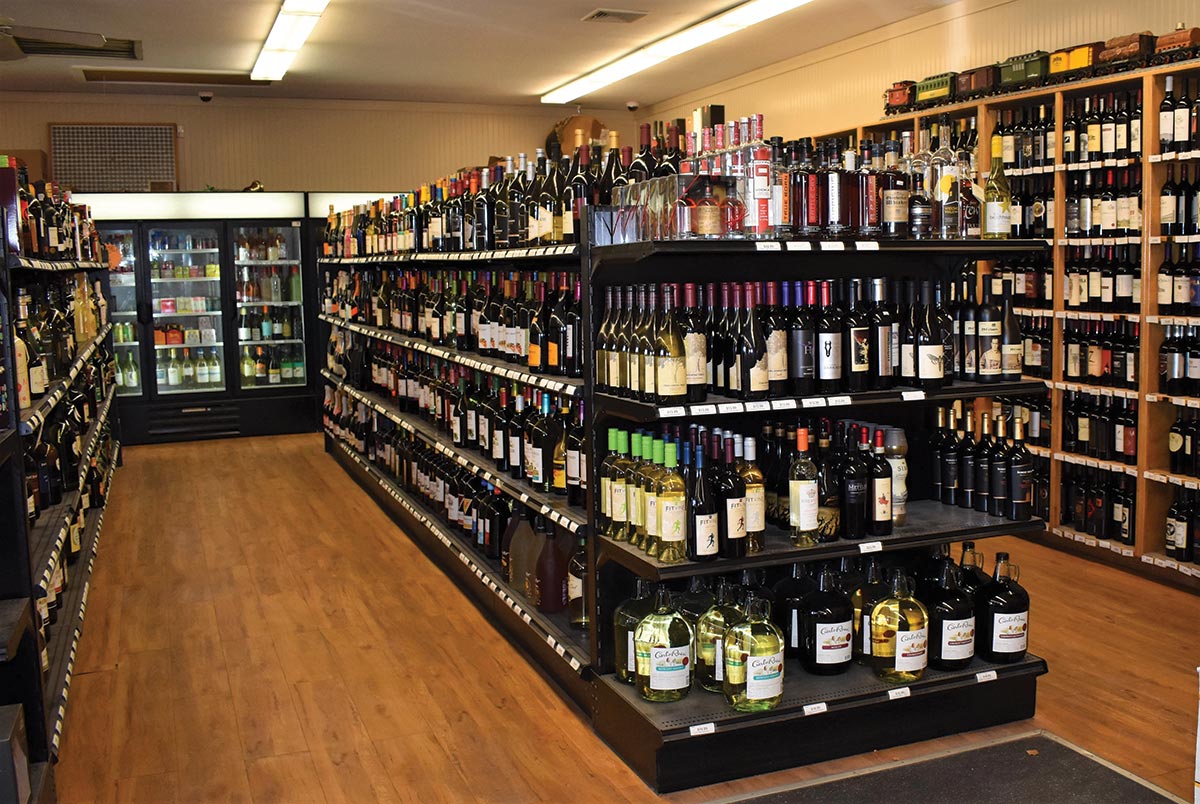 O'Neil's Package Store
366 South Pier Road
Narragansett, RI
Square footage: 2,262
Years in operation: 75
By Sara Capozzi
It's changed locations over the years, but O'Neil's Package Store has been serving the town of Narragansett for more than 75 years, making it one of the longest-standing businesses in town still operating today.
Originally located farther down South Pier Road closer to Narragansett Beach, the shop was forced to relocate to its current location due to an urban renewal project in the 1970s, but it's a move that ultimately benefited the store, according to Manager Toni O'Neil.
"It was a good move," she said. "We got one of the best spots. At this point, it's turned out to be one of the busiest corners in town."
The store has been passed down by a long line of family members to its current owner Marty O'Neil in the 1970s. While Marty is mostly retired now, Toni O'Neil, along with "kids" Stacy O'Neil and Rick O'Neil, manage the store day to day, along with employees Kevin Martin, Torrey Martin and Jimmy Kershaw, who are also "like family," O'Neil said. "It's a small business in every sense of the word."
O'Neil's experience in the business has given her insight into changing tastes and market shifts. The biggest change she has seen over time is the amount of craft beer the store sells. "People want something new every week," she said, noting that in the past people were loyal to their beer brands, often for life, whereas now, "they'll come and [buy one thing] and they don't even care if it's not here next week, they'll buy something else. They love to try different things."
O'Neil said she's also noticed customers are willing to pay more for beer than in the past. "The clientele is very diverse – young people, older people, everyone is drinking beer, and they want good beer," she said.
Other top sellers at O'Neil's include a ready-to-drink canned cocktail line from Rhode Island locals Sons of Liberty Beer & Distilling Co. and high-end bourbons.
"People are always seeking out good bourbons these days and they're hard to find and they're hard for us to even get," O'Neil said. "Years ago, we could get a case of Blanton's Bourbon without even trying. Now we have to beg for a couple of bottles and on delivery day, people are calling looking for it."
Vodkas are also popular at the shop, especially Tito's Handmade Vodka, which is a top seller. "We could buy 50 cases of that at a time, even in the winter, which is crazy," O'Neil said.
O'Neil said the store differentiates itself from other stores in the area with its competitive prices and convenient location. The small-town atmosphere of the shop also lends to a pleasant shopping experience for customers. "I like the people," O'Neil said of working in the shop. "Around here especially this time of year, you know everybody."