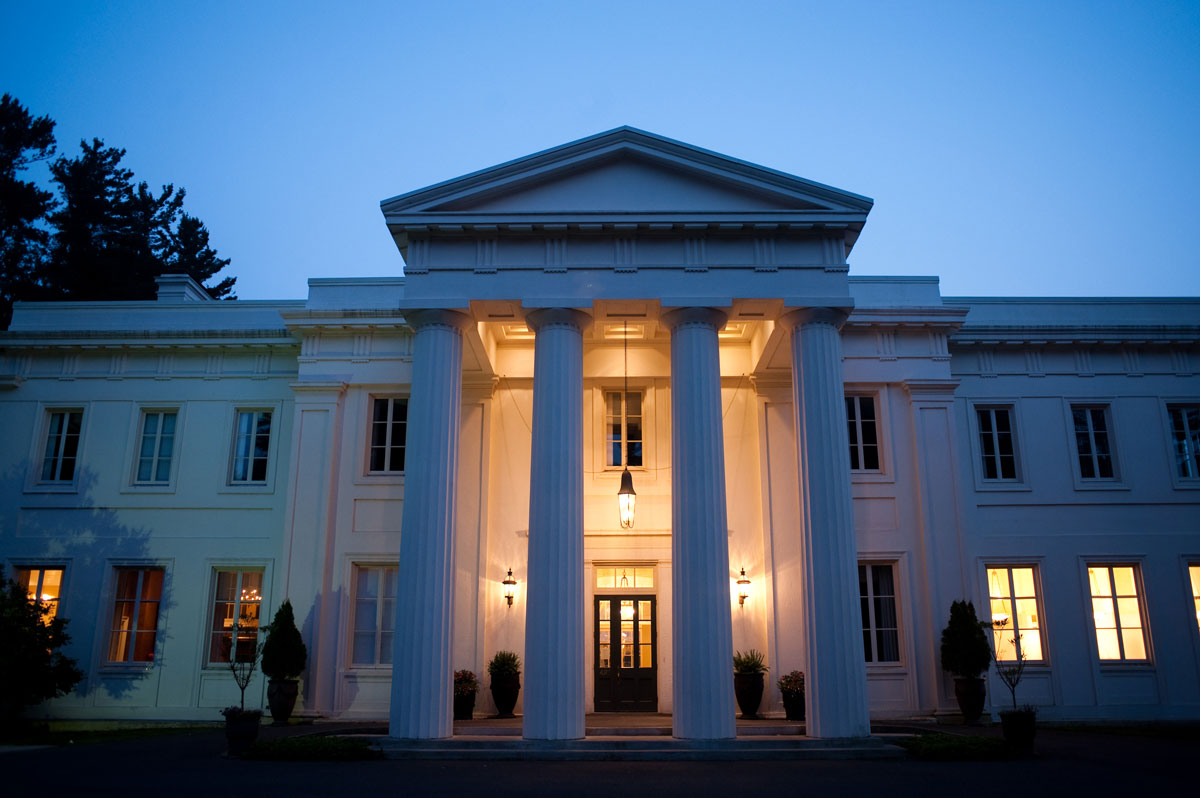 (EVENT IS NOW SOLD OUT) Producers of Onyx Moonshine, a Connecticut liquor distillery, have announced a 'Great Gatsby'-themed ball to be held at the Wadsworth Mansion in Middletown, on September 27, 2013.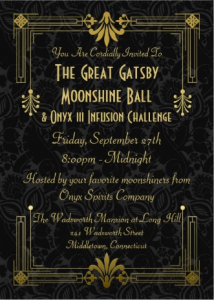 250 guests are invited to attend in black tie or prohibition era garb and roam the Wadsworth Mansion and estate grounds while listening to music from successful 1920s swing band, Postmodern Jukebox.
Restaurants from around Connecticut have been hand-selected to participate in an infusion challenge using Onyx Moonshine 111, a higher-proofed version of the moonshine that was released in July of this year. Restaurants will compete by designing a custom jarred infusion using fresh fruits, vegetables, and herbs. Judges and guests will vote for their favorite cocktail.
"This is about giving people an event that is as over the top as our moonshine," said co-founder of Onyx Spirits Company Adam von Gootkin. "Moonshine has been enjoyed everywhere from the barn behind the house to the basement speakeasy. As alluded to by F. Scott Fitzgerald in 'The Great Gatsby,' it was also enjoyed in the grandest fashion. This is our chance to bring the spirit of 'The Great Gatsby' alive and enjoy Onyx Moonshine in style," he added.
Discounted tickets are available at the following link: http://www.groupon.com/deals/the-great-gatsby-moonshine-ball-onyx-111-infusion-challenge
The event will be held from 8pm to midnight and will include food provided by Wood n Tap. Participating restaurants include:
Cugino's Restaurant of Farmington
Eli Cannon's, Middletown
Firebox, Hartford
Front Street Bistro, Hartford
Krust, Middletown
Market Grille, Manchester
Pond House Grill, Glastonbury
Tuscany Grill, Middletown
Wood n Tap, Various Locations