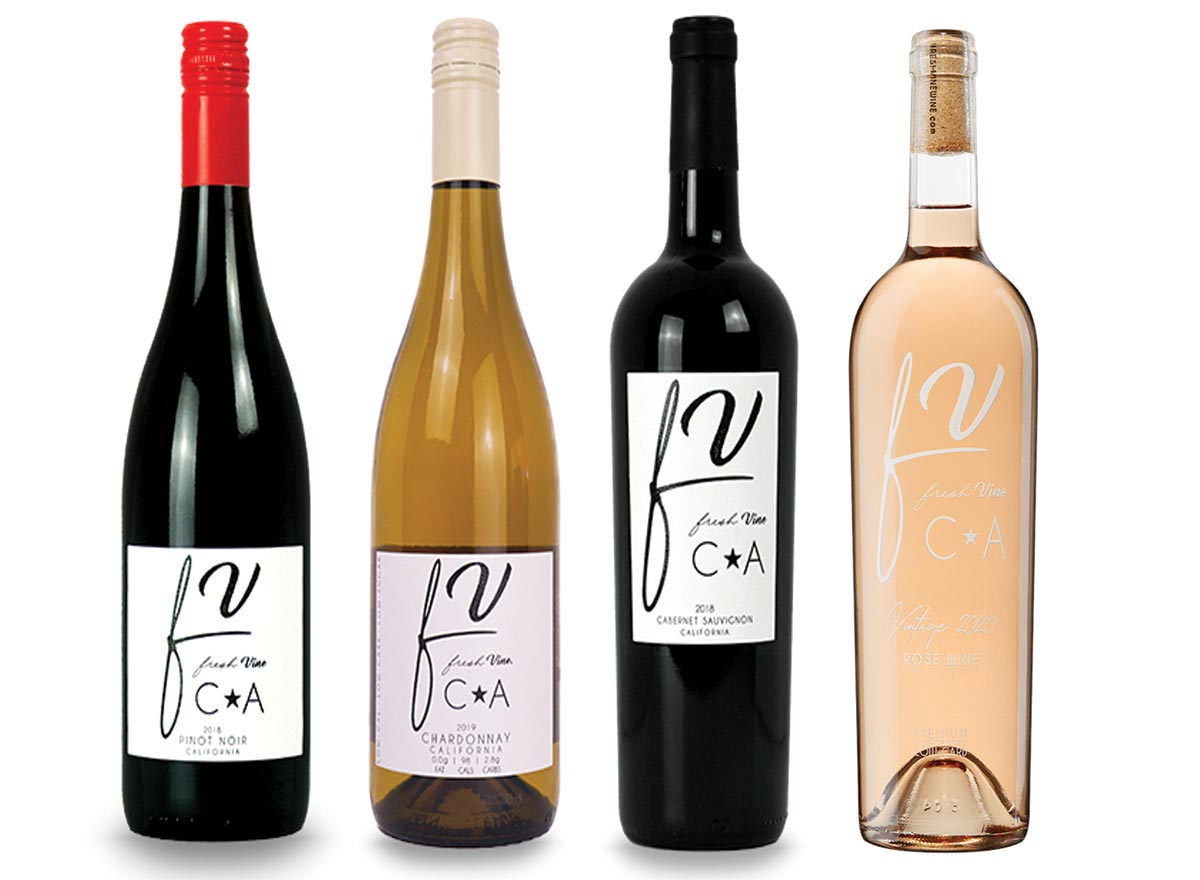 Opici Family Distributing of Connecticut added The Critic collection, Opici's newest venture from Napa Valley, California in two varietals: Chardonnay and Cabernet Sauvignon. Boasting bright, lively notes of green apple and apricot on the front, the Chardonnay also features a subtle hint of almond that rounds out the creamy, smooth finish. The wine can easily be enjoyed on its own, but also pairs wonderfully with chicken dishes, lobster and sushi. Also available is The Critic Cabernet Sauvignon, which is created with a blend of 90% Cabernet Sauvignon and 10% Merlot and is sourced from several sub-appellations within Napa. Each debuts a fresh look for the brand, with a revamped label featuring an antique calligraphy pen for an elegant, eye-catching design that embodies the overall ethos of the brand. Also new in Connecticut is Fresh Vine in Pinot Noir, Chardonnay, Cabernet Sauvignon and Rosé. Jamie Whetstone, renowned winemaker from Whetstone Winery, created the new wine line with a healthier lifestyle in mind, offering a premium, all-natural, low sugar, low carb, gluten-free, keto and vegan-friendly clean wine made from the freshest California grapes.
The Critic Chardonnay, a 100% Chardonnay at 13.9% ABV, hails from Napa Valley and joins The Critic Cabernet Sauvignon with a new label design.
Produced and bottled in Napa, California, the Fresh Vine Wine collection features healthier lifestyle wines in Pinot Noir, Chardonnay, Cabernet Sauvignon and Rosé.