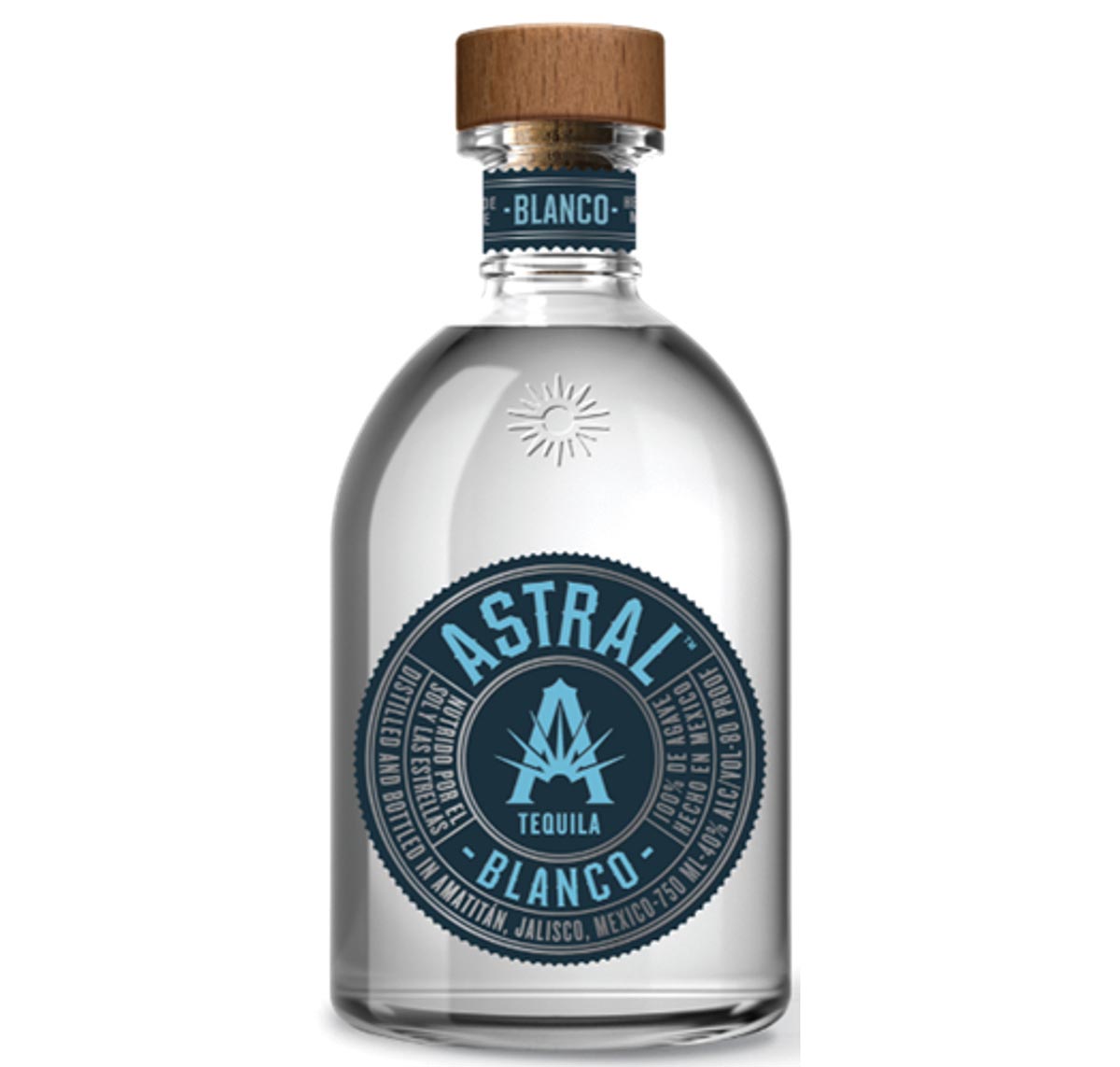 Mancini Beverage – Providence Beverage division added two new offerings from Diageo for April. Astral Tequila Blanco, made with 100% Blue Weber agave in Jalisco, Mexico, follows a unique recipe including the use of a tahona, an ancient milling process, and inclusion of agave fibers, bagazo, during fermentation. The traditional, time-intensive process uses more of the agave plant, resulting in an agave-forward tequila. Bottled at 40% ABV, Astral Tequila Blanco brightens any cocktail with bursts of citrus and notes of agave. New from Kentucky's award-winning Bulleit Distillery, Bulleit Crafted Cocktails, two ready-to-serve options: the Old Fashioned, showcasing Bulleit Kentucky Straight Bourbon, and the Manhattan, showcasing Bulleit Straight Rye Whiskey. Developed in conjunction with bartenders, each offers a classic craft cocktail experience right from the bottle to enjoy straight or over ice. Sold in 750ml and 375ml bottles, 37.5% ABV.
Astral Tequila Blanco is clean and light on the nose, with a crisp citrus aroma and hints of preserved lemon and bright notes of agave. On the palate, the tequila is complex yet smooth with notes of crisp citrus, clover honey and bright white pepper with underlying agave and an abundance of tropical fruit, followed by a lingering silky-smooth finish.
Bulleit Crafted Cocktails, ready-to-serve bottled craft cocktails: The Old Fashioned made with Bulleit Kentucky Straight Bourbon Whiskey and orange bitters, and the Manhattan, made with Bulleit Straight Rye Whiskey, sweet vermouth and bitters.