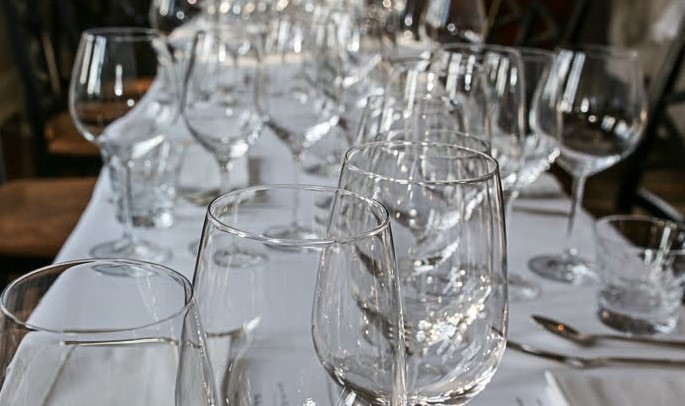 By Len Panaggio
As I am writing this, winter seems to be clinging to us. As you are reading this, hopefully, spring has arrived with summer not too far behind. May is really the gateway to the busy season. Obviously, Newport is a big winner, but the ripple effect throughout the state is very noticeable. We have the usual big weekends: Mother's Day, graduations, Memorial Day weekend, which means that there are plenty of events and opportunities to boost sales.
But, there is a fair amount of housekeeping to be done – spring cleaning if you will – to make sure your restaurant or bar is ready for prime time.
Best place to start? The bar, of course! Sit at your own bar and look at it like you are the guest. Take a hard look around you – up, down, and everywhere in between. Is it clean? Is it in good repair? Look under the sinks – is there mold growing? How sanitary are your beer and wine coolers, are they wiped clean daily? Are the shelves, chandeliers or lights dusty?
Trash cans: no one seems to pay attention to how they look.Heck, by definition they are trash cans. But they do send a subtle message. I definitely suggest rotating them to a part of the restaurant that is out of your guests' sight and replace those in the bar area with fresh, new ones.
How often does your staff wipe the bottles in the speed racks? How about the speed racks themselves? The foot rail, yes, look down at your feet, how does it look? The bar stools themselves — how often are they actually cleaned and inspected for stability? You don't need an accident that can be easily avoided. Rail mats — you can get new ones, and most are at no charge to you from your suppliers. Over time they get very grungy and start to smell. There's no excuse not to get new ones!
Operationally, how does your POS system look? And, not just from an aesthetic point of view; when was the last time you went in and removed items that you no longer have? Are these items cluttering up your fast bar screen, making it difficult for staff to find items? Is your staff asking for items to be placed in the system that aren't there, forcing them to use Open Bar, Open Wine, etc.? These small changes can really speed up efficiency and add to your bottom line in your busy season. Not doing this sends the wrong message to staff and allows them to think mediocre is acceptable.
In many of the restaurants and hotels that I consult for, the first thing I do is run the sales mix from the previous week to see what sold. On occasion, pricing is wrong and naturally, that needs to be remedied. I find sales history a valuable tool and use it to understand purchase patterns by guests at individual locations. They are all different. Of course, a good bar manager possesses that sixth sense of what is selling just by feel, but knowing for sure eliminates all chances of error.
Finally, we are four months into the new tax year and if you haven't sat down with your accountant to develop a new strategy driven by the new tax code, you will surely get bitten by it! It's not too late, but as you know, with the advent of summer, business will consume your day and before you know it, October has arrived.
Obviously, the scenarios for the resort communities are vastly different than the cities, but nevertheless, the end of the year will creep up on you. Prior Planning Prevents Poor Performance — remember that and saddle up, it's going to be a busy season!
Len Panaggio's career in food and wine spans more than three decades as an owner and as a beverage director at some of the top restaurants in Rhode Island. Currently a hospitality consultant, Len is a graduate of the University of Rhode Island and has attended the Culinary Institute of America Master Sommelier program and the Sterling School of Service and Hospitality.