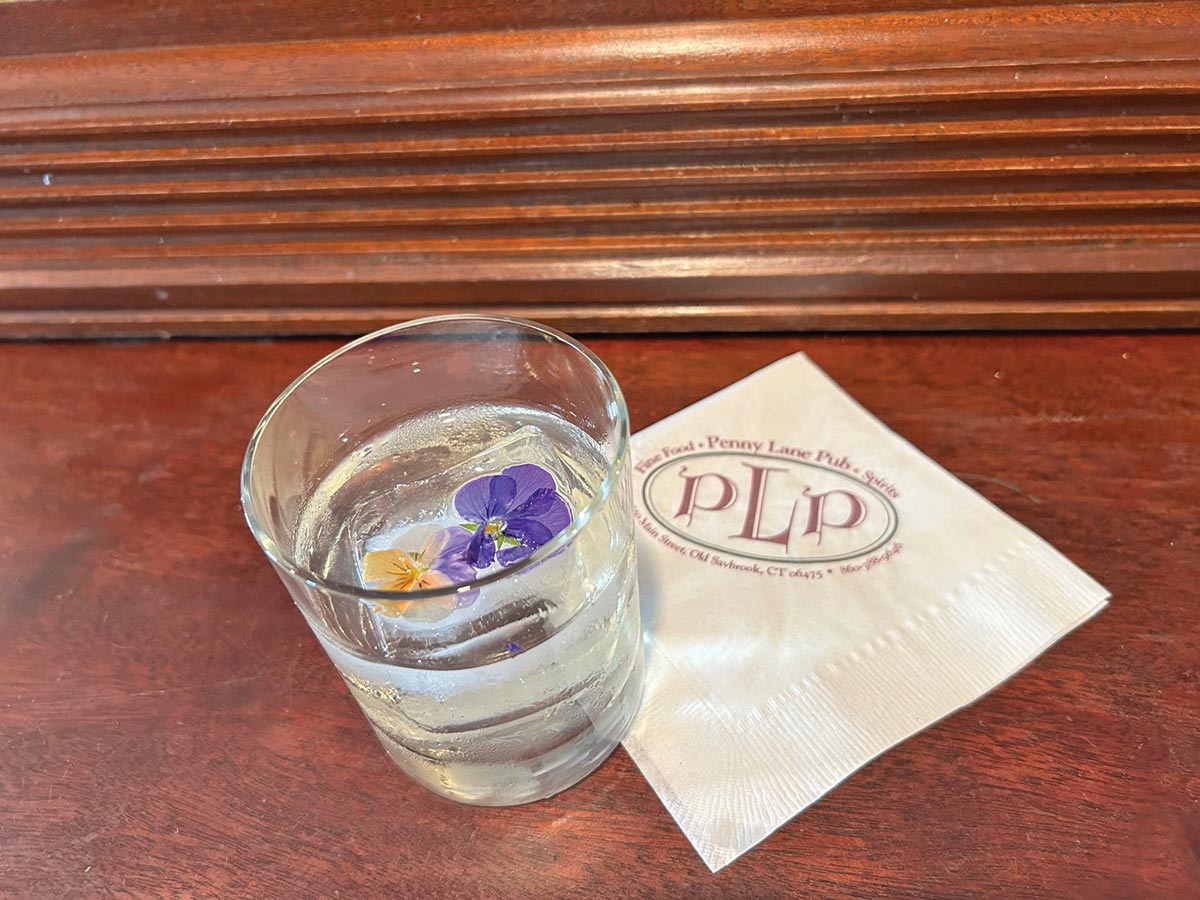 Penny Lane Pub
150 Main Street
Old Saybrook, CT
Located in a charming two-story building reminiscent of an English pub, Penny Lane Pub offers guests a relaxing getaway in the heart of Old Saybrook. Guests will find elevated pub fare, creative craft cocktails, select wines and a world-class beer list, which offers a brew to suit almost every beer lover, all served in a casual and friendly neighborhood atmosphere. Diners will find a range of dishes for lunch, dinner and brunch with no appetite left unsated from the choices that span from traditional to contemporary. Menu items and drink selections rotate seasonally and guests can order pitchers of their favorite tipples for their table, including Mimosas, Sangrias, Bloody Marys and Bellinis. Owned by Wilson Castaneda and Alex Foulkes, Penny Lane Pub is a local sponsor of nearby Katharine Hepburn Cultural Arts Center, also known as The Kate, offering special deals for loyal Kate patrons.
Bar Manager: Catherine Nystrom
Cocktail: Gin Fling
Ingredients:
» 1 oz. Highclere Castle Gin
» 1 oz. Italicus Rosolio di Bergamotto
» 1 oz. Lillet Blanc
» 3-4 dashes Fee Brothers Orange Bitters
» Assembly: floral ice cube with organic viola
Method: Add gin, Italicus, Lillet Blanc and bitters to a mixing glass over ice. Stir and strain the mixture into a chilled rocks glass with a floral ice cube.
Created by Bar Manager Catherine Nystrom, the Gin Fling is a play on a Negroni and a perfect light summer sipper, accented with house-made ice cubes, which Nystrom made using homegrown, organic violas.
"[Highclere Castle Gin] is a really nice botanical floral-like gin with botanicals they grow on the premises of Highclere Castle," Nystrom said. "And then the Italicus is to replace the [traditional aperitif brand], which might normally go in a Negroni. This one is a little lighter and sweeter and it's flavored with bergamot and the Lillet Blanc is a nice Vermouth to go with it. The orange bitters give it that bitterness that you would expect from a Negroni, but this is really a much lighter version that is more palatable to most people, especially in the spring and summertime."