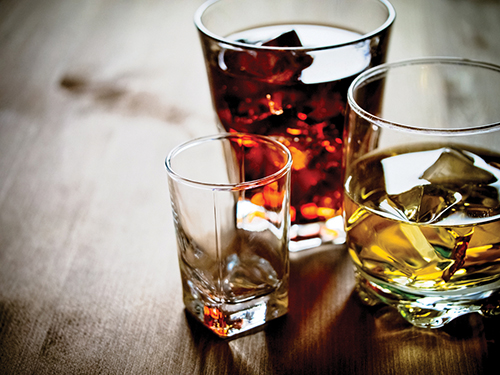 By Linda Pettine
Whiskey is big business in the U.S. and the category is on the rise.  For the first time in decades, 2013 saw all whiskey categories with some growth in the U.S. market. Bourbon and Tennessee Whiskey were up 6.8 percent in volume to 18 million cases worth $2.4 billion in revenue.
In no small part, the increase in this category can be attributed to the newly oriented consumer's interest in the native U.S. spirit, bourbon. Today's young spirit consumer is all about variety and flavor, and the bourbon category offers plenty of both.
Bourbon is a U.S. designation of origin whiskey thanks to the 88th Congress of the United States, who in 1964 declared bourbon a "distinctive product" of the U.S. While Kentucky is home to the vast majority of America's bourbon production, bourbon can be made anywhere in the United States.
As a straight whiskey, its mash bill must contain a minimum of 51 percent corn and be aged a minimum of two years in a new oak barrels with no additives allowed. Aside from these legal restrictions, there seems to be no limit to the selection of bourbon styles and flavor profiles for today's young consumer.
As a spirits educator at Johnson & Wales University, I see first-hand many student's introduction to the bourbon category. Their lit up smiles and expressions tell it all. Upon assessing the seductive nose, taste, balance and finish, many are convinced that they have found their new favorite spirit category.
Bourbon's appeal to the new consumer showcases their fascination with flavorful, sustainable, local products. The range of premium bourbon brands, a vested interest in today's craft cocktail culture and the rise of local craft distilleries play a major role in the spirit's increased popularity.
Bourbon is also versatile. For many, it is a stand-alone whiskey meant to be sipped neat, relishing the warmth that is "bourbon love." For others, bourbon has a place as the foundation to many cocktail recipes both old and new. With a variant nose reminiscent of honeycomb, vanilla, sweet corn, fruit, chocolate and oak, and a palate with depth and spellbinding intensity balanced between sweetness and spice, the possibilities are endless.
In the classroom, students learn to embrace bourbon as a cocktail staple. From classics like the Manhattan and the Old Fashioned, once again popularized by "Mad Men's" Don Draper, to the modern twists created by today's top mixologists, bourbon has earned its place on creative bar menus. Emerging bartenders continue to develop flavorful cocktails utilizing bourbon as a base.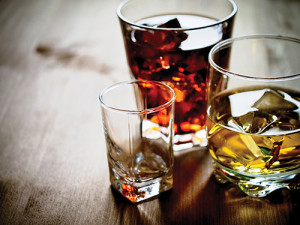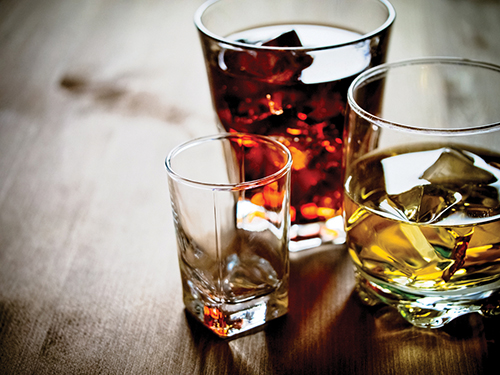 In our Johnson & Wales' mixology senior classes, students are introduced to Juleps, Crustas, Flips, Highballs, Sours, Cobblers, Smashes, Swizzles, Collins and Fizzes, among other classics. Each is drenched in history and can showcase bourbon in a variety of ways.
During our crafting sessions, bourbon is often partnered with fresh citrus, berries and assorted fruits, herbs, flavored syrups, shrubs or bitters. It is enhanced by liqueur pairings, vermouths and Amaris.
Presentation and preparation vary, from up to on the rocks, stirred, shaken, muddled or mixed. The different flavor nuances distinctive to individual bourbon brands can be highlighted and enhanced by matching them with appropriate mixing ingredients.
Some of the most successful bourbon creations were the result of blending bourbon with vanilla simple syrup, lemon juice for balance and fresh apple cider coming together as a quenchable fall classic.
Spring is a time to highlight bourbon's depth by using fresh herbs; particularly mint, which is reminiscent of the Derby's classic Julep. Summer, with its abundance of fresh fruit, calls for peach or crisp cherries to enhance a bourbon cobbler.
Bourbon as an introductory whiskey has a range of barrel sweet characters that appeal to first time whiskey sippers while small batch, single barrel and cask strength bourbons might appeal more to the seasoned whiskey palate with their complex range of flavors and lingering warmth
Many of your customers are your students. When they enter your bar or store, offer to explain more about the flavorful, versatile, home-grown, adult beverage; it's impressive.
Linda Pettine, CHE, CWE, CSS is an Associate Professor at Johnson & Wales University, College of Culinary Arts.