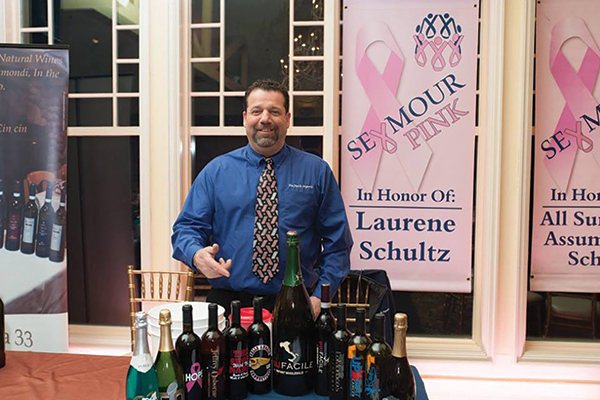 Bruno Ceniccola, Owner of Branford-based Piu Facile, showcased Italian red and white wines at Il Monticello Banquet Facility and Catering in Wallingford in March, where he met with Owner Gennaro Colella.
Ceniccola also participated in pours at the 8th Annual Seymour Pink Wine Tasting at The Waterview in Monroe on March 10. Proceeds from the event went to benefit Seymour Pink, an organization that helps fund breast cancer research, provide education and assist breast cancer patients and their families. The wine tasting was also organized with the help of Amity Wine and Spirits, Co. in New Haven.
Bella Lisa Pizzeria in North Branford welcomed Piu Facile wine selections to their menu, also in March. Piu Facile Imports offers Italian wines from the Guardiense Winery, located in a small village of Guardia Sanframondi in the Province of Benevento, Campania region.