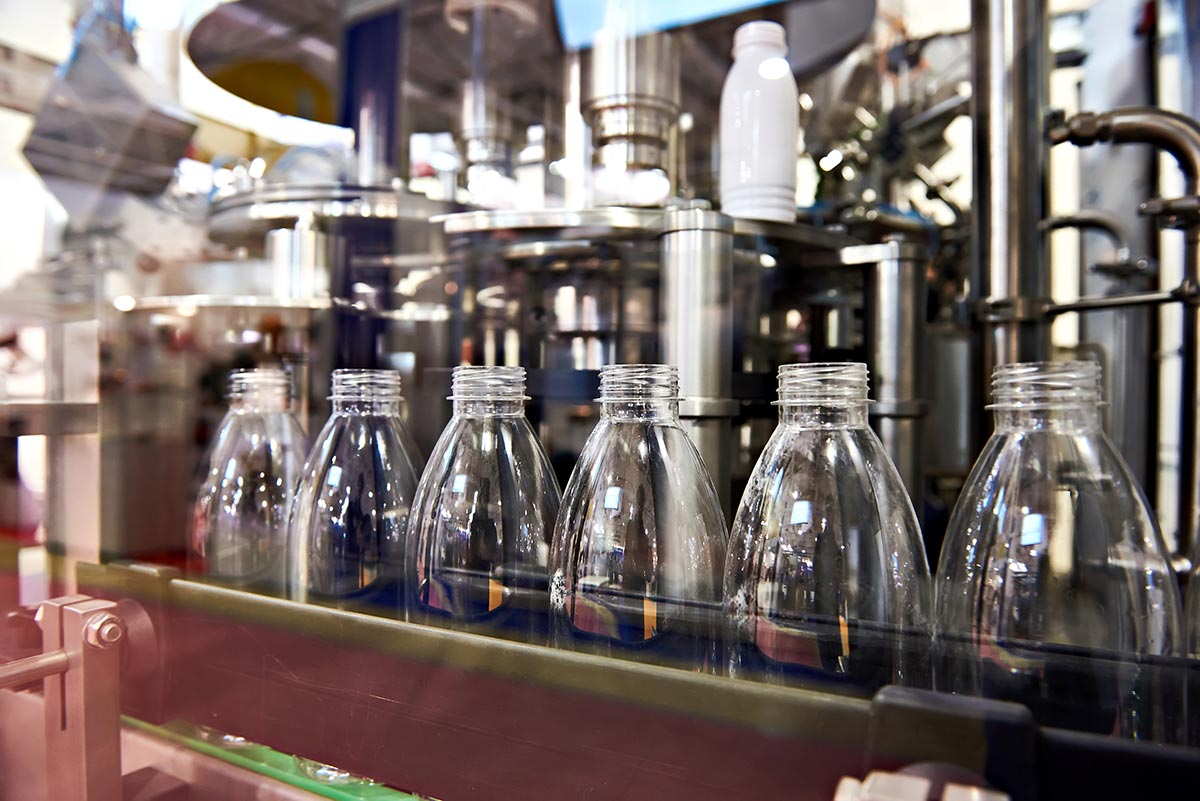 By Jack Kenny
Many brewers, no doubt, are working hard and fast on ways to reduce the financial impact of rising tariffs on imported aluminum, which they use to package beer ("Beer Column," August 2018). It's a sure bet that the idea of alternative packaging surfaces during discussions around the conference table. Cans dominate the overall U.S. beer scene, but glass still reigns in the craft segment.
The thought of buying beer in plastic bottles, or wanting to buy beer in plastic, is not one that occurs often to the American consumer. It's not a popular practice among brewers either, but it's not unknown.
For at least two decades, a handful of breweries have tried the plastic route, with little success. The alternative has achieved some popularity, however, at sporting events and large concerts, where the use of plastic beer containers has been touted as a smart ecological move. (Not to mention, ahem, secondary uses by one or two hooligans.) Heineken distributed a million or so of its beers in plastic at the 2012 London Summer Olympics, all of which were consumed. No word on the recycled rate.
Aluminum, glass and plastic are all recyclable. Nearly half of all glass bottles for beer and soft drinks are recycled (63% in states with deposits; 24% in those without). A little less than half of all cans are recycled. Plastic is different story: Humans purchase a million plastic bottles per minute; the recycling rate is 9%. (Where's the other 91%?)
A few years ago, beer in plastic was introduced by Anheuser-Busch and MillerCoors at venues where glass was not a good idea. It's likely that they are available in some consumer markets, but the internet doesn't seem to have that info at hand. Craft beer, however, was and is available only in glass and metal.
Until this year. Olde Mecklenburg Brewery in Charlotte, NC, announced the launch of its brews in PET (polyester) bottles made by Plastipak. The containers, which mimic a glass bottle even to the cap, are 85% lighter. They have been used for the past couple of years by European brewers, but OMB is the first in the states.
Cans are also far lighter than glass bottles, but the brewer chose plastic because cans are coated with BPA. That epoxy does an excellent job of keeping the beer from reacting with the aluminum, but trace amounts of it allegedly make it into the consumer's body. Many in the scientific community say it's unsafe to consume, though the FDA has not proscribed it.
"While most food and beverage safety regulators have concluded that epoxy linings in cans are safe, many consumers have chosen to limit or avoid products that use them for a variety of reasons," Olde Mecklenburg said in a press release. "OMB decided from the outset that it would follow suit."
If there was a bright future for plastic beer containers, it might have dimmed in the past couple of years as the international community became aware of the worldwide pollution of the oceans by plastic waste. It's not just a few pieces. Seven years from now the ratio of plastic to fish, by weight, is expected to be 1:3. By 2050 it could be equal.
From an economic perspective, cans have a low transportation footprint and ease of recyclability, but their so-so recycling rate means more bauxite mining. Plastic, a petroleum product, has a huge extraction footprint but low transport costs; it's also more permeable than the other two and requires further processing to offset that. Glass is made from cheap materials and is completely recyclable, but the intense heat (2,822° F ahrenheit) used in manufacturing and the transportation weight make for high energy costs.
Any other alternatives? How about something from the garden? Or rather, from the field? SAS Green Gen Technologies, of North Carolina, makes a beverage bottle from flax fibers woven into braids. It can safely hold a liquid with up to 60% alcohol, imparts no taste or aroma, weighs far less than a standard bottle of the same size, and is biodegradable. It is sealed, says the company, with a thermoplastic resin of vegetable origin.
There's a bottle made from algae. Seriously.
Hungry? Edible beer containers and six-pack holders are now available. Actually, they're not for you. They're for the sea turtles and the other creatures that … You've seen the pictures.
Jack Kenny has been writing The Beer Column for The Connecticut Beverage Journal since 1995. Write to him: thebeercolumn@gmail.com