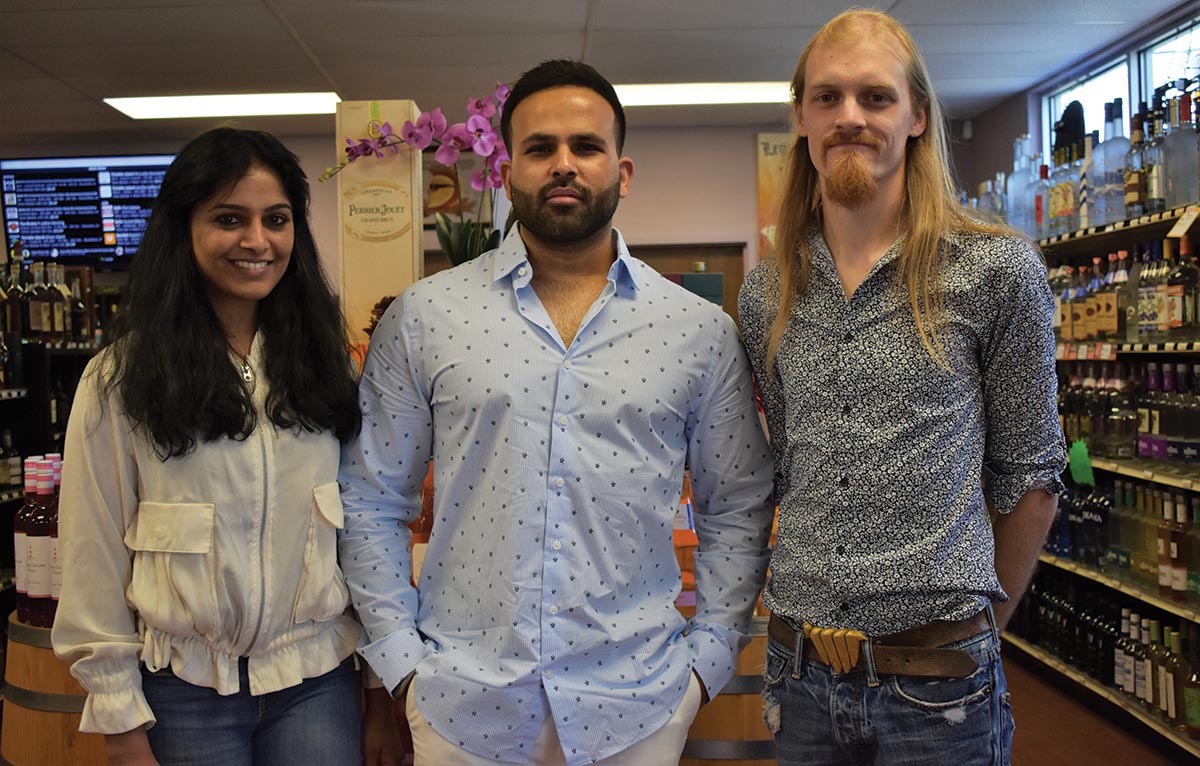 Town & Country Liquors
383 Farmington Ave.
Plainville, CT
Square footage: 3,000
Years in operation: 6 years in new building
By Sara Capozzi
Originally opened in 2005, Town & Country Liquors was closed for three years after a fire destroyed its structure in 2009. After rebuilding and remodeling the space in the same location, the store was able to get a "fresh start" following what could have been a ruinous event, according to Managers Sunny Singh and Mike Cocco.
With its wide aisles, clear signage and 3,000 square feet of store, customers now find a modern retail space filled with a selection of commercially successful brands along with harder-to-find varieties of boutique wines, specialty release craft beers and an extensive bourbon selection, catering to both casual shoppers and beverage connoisseurs.
The family-owned business, managed day-to-day by Front of House Manager Sunny Singh and Beer Manager Mike Cocco, has built its customer base around this model, just one of the many reasons the store has been voted the "Number One" Liquor Store in Plainville two years in a row in the Plainville Citizen Best of Readers' Poll.
"Right now, we have one of the best beer selections in the state," Singh said. "And we have people coming from Waterbury, Avon … all those [surrounding] towns."
Town & Country carries between 500 to 1,000 SKUs of beer including Single Cut, Lawson's Sip of Sunshine and Two Roads Two Juicy. Many of the store's craft selections can be found chilled in Town & Country's walk-in Beer Cave. "We [also] work with more local breweries that aren't part of the big distributorships," Cocco said. "What you can't really find in other places, you can find it here."
Due to limited quantities of certain craft beer brands, some varieties remain both in high demand and difficult to find, which, given its selection, explains the store's staunch following. Town & Country will alert followers on its Facebook page when it receives these sought-after sips and eventually post on beverage apps for the general public to see.
The store may set a limit on the first day of a new release, but there is "no secret handshake," and the store doesn't hold items for certain customers, according to Singh. "We never hide anything," he said. "Everything is always first-come, first-serve. That's what we're really known for and that's why people like us."
Much of Town & Country's selection is based on what customers have requested and the inventory is always evolving. "We buy something different every time," Cocco said. "It's about always bringing in new stuff, changing it all the time. People don't just buy their Sam Adams six pack every week. They're going to buy something different." Through its ever-changing and curated inventory, Town & Country is able to connect with its customers and build relationships that keeps them eagerly awaiting each new acquisition.