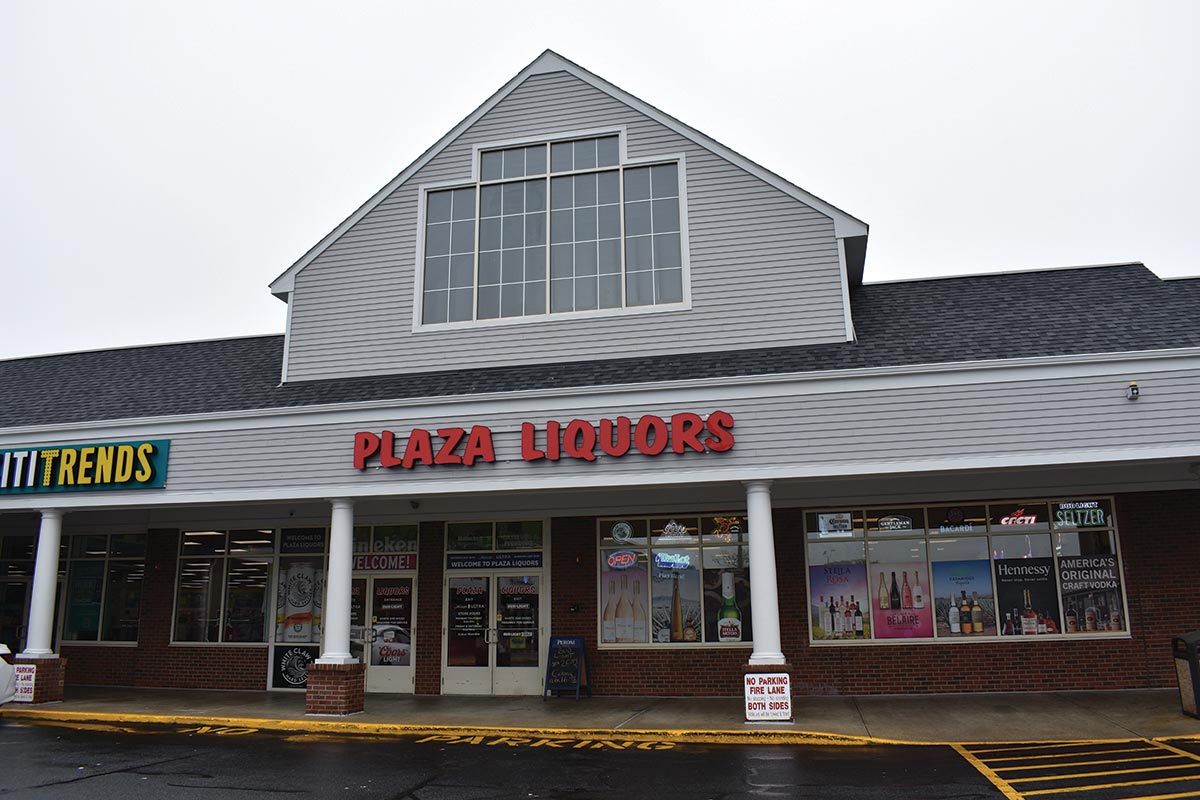 Plaza Liquors
212 Garfield Avenue
Cranston, RI
Square footage: 5,700
Years in operation: 1
Just two short years ago, Parth Patel was working a successful career in construction engineering and management. After a family friend approached him about a new business opportunity—a package store in Cranston—the idea of running his own business became an appealing proposition. Patel, now the proud owner of Plaza Liquors since October 2021, is enjoying the change and finding solid footing.
Now into the first year of his new endeavor, things are going well for Patel, who manages the store's operations day to day and sees many similarities between his previous career and running a package store.
"In construction, there is always a lot of problem solving involved, plus critical thinking and leadership. Running the store, like managing a construction project, is a team effort," Patel said. "Like in construction management, from the plan to development, to finishing the project, it's the same thing here. From the chain of the distributor … selecting certain products, drivers … everybody has to align, same as my previous experience."
The customer experience is top of mind at Plaza Liquors, where Patel and his staff of four keep a request list for regulars to place their orders for special items. His goal with customer service is "Be honest and make customers happy." His favorite part of the job is his own daily interactions, which help shape the store offerings. "Whatever they need, we bring it in," he said. "I just ask customers, 'What do you guys like?' That's how we built the store.
"My employees are very personable with customers, too, so they talk a lot about what's going on with them in their lives," he said. "They keep them engaged." Plaza Liquors' employees and regulars know each other well, a fact that makes Patel happy. "And they treat them like a family."
Inventory is neatly arranged with easy-to-read signage. The shop offers a plentiful craft beer selection within its 30-door cooler where customers can grab their own ice-cold choices, with more available on the shelves. A strong, unique bourbon collection and wide tequila selection reflect the local top picks. Popular items also include sweet wines, like Moscato, the Barefoot wine line and other accessibly priced brands. Ready-to-drink cocktails and sangrias are also top sellers, with an uptick in nonalcoholic products. Overall, Patel estimates sales mostly into 40% beer, 40% spirits & 20% wine.
Plaza Liquors offers convenient, third-party delivery services to shoppers in the Cranston and Providence areas. More customer attractions include in-store tastings on weekends, discounts, specials, giveaways and raffles. "We try to be creative," Patel said, as he and his team continue to think up new ways to keep their clientele satisfied.
Patel expressed his appreciation for all of the people who have all helped to make Plaza Liquors' first year in business a success, spanning wholesaler and distributor representatives and drivers and his staff. "I've had a great experience so far with salespeople; they've helped me out as well with product selection," Patel said. "I'm blessed with the employees I have. They've taken care of the store like it's their own store. If I'm not around, they run it very well. So, I'm happy with that."