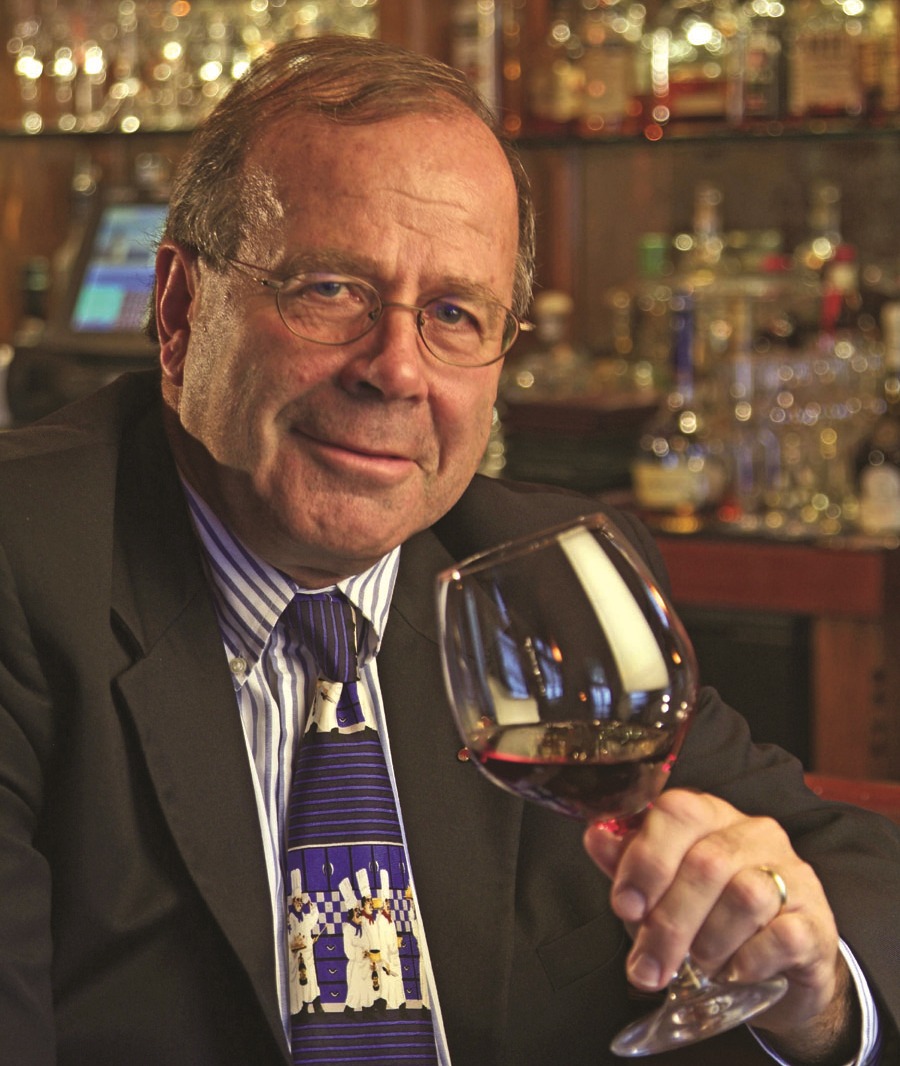 By Len Panaggio
Well, here we are in the midst of the holiday season! As we all know, there is no better wine to ring in this festive time of year than those that sparkle. However, there is another wine that is perfect for celebrating; a wine that is often overlooked with a history as deep and rich as its color – Port.
Many of us associate Port with cooking as it is a staple in a chef's kitchen. But, it is also the perfect complement to the end of a fantastic meal; the perfect dessert wine. Port, which has its origins in Portugal, really became popular during the 17th and 18th centuries when the French and English were at war.
According to reports, this sweet digestif came to pass, in part, because the English boycotted French wines – instead sourcing their reds from Portugal. To keep the wines from spoiling during the journey to England, the Portuguese would add brandy to their red wines, creating a delicious, fortified
new beverage.
Today's Port makers add a neutral grape alcohol or brandy to the wine partway through its fermentation process. This addition kills the living yeasts and results in a wine that has a lot of residual sugar and a higher alcohol content, about 18-23%! There are four basic categories: vintage, ruby, tawny and white, with ruby and tawny being the most popular on restaurant wine lists. Vintage Ports are pricey and are found mostly in higher-end establishments.
When I started in the business, ruby Ports were extremely popular. Over the past few years, I've seen a gradual shift toward tawny Ports. Tawny Ports are a blend of grapes from several different vintages; all are aged in wood for up to 40 years. They are labeled as 10, 20, 30 or 40 years old, but that doesn't necessarily mean how long the product has been aged, but rather the flavor profile the producer is trying to achieve.
As tawny Port ages, it tends to lose its fruity characteristics and red color and take on a nutty flavor and an amber hue, hence its name. For operators, tawny Ports tend to drink well upon opening, but will also keep longer than its kin, making it very appealing. Tawny Ports also don't require decanting, another plus for restaurateurs.
A big selling point for bar and waitstaff is that it pairs well with almost any dessert. From simple vanilla ice cream, to crème brûlée, to chocolate desserts, to cheese, to nuts, this dessert wine complements it all. A little tip is that Port will last a lot longer if refrigerated. It can be served chilled, but not cold, as it suppresses the aromatics and taste.
As you can see, tawny Ports are a winner, very restaurant friendly and at the same time very popular. As I have mentioned in the past, our suppliers count on OND to make their numbers, so now is a good time to ask your salesperson what, if any, special deals might be available.
Keeping your guests in your establishment after dinner ends at this time of year may prove more beneficial than you think, and offering them a great tawny Port will top off their experience. After all, our guests are looking to us to provide them with the best and most popular products out there right now.
Wishing you all a very happy and prosperous holiday season. Please drink and serve responsibly!