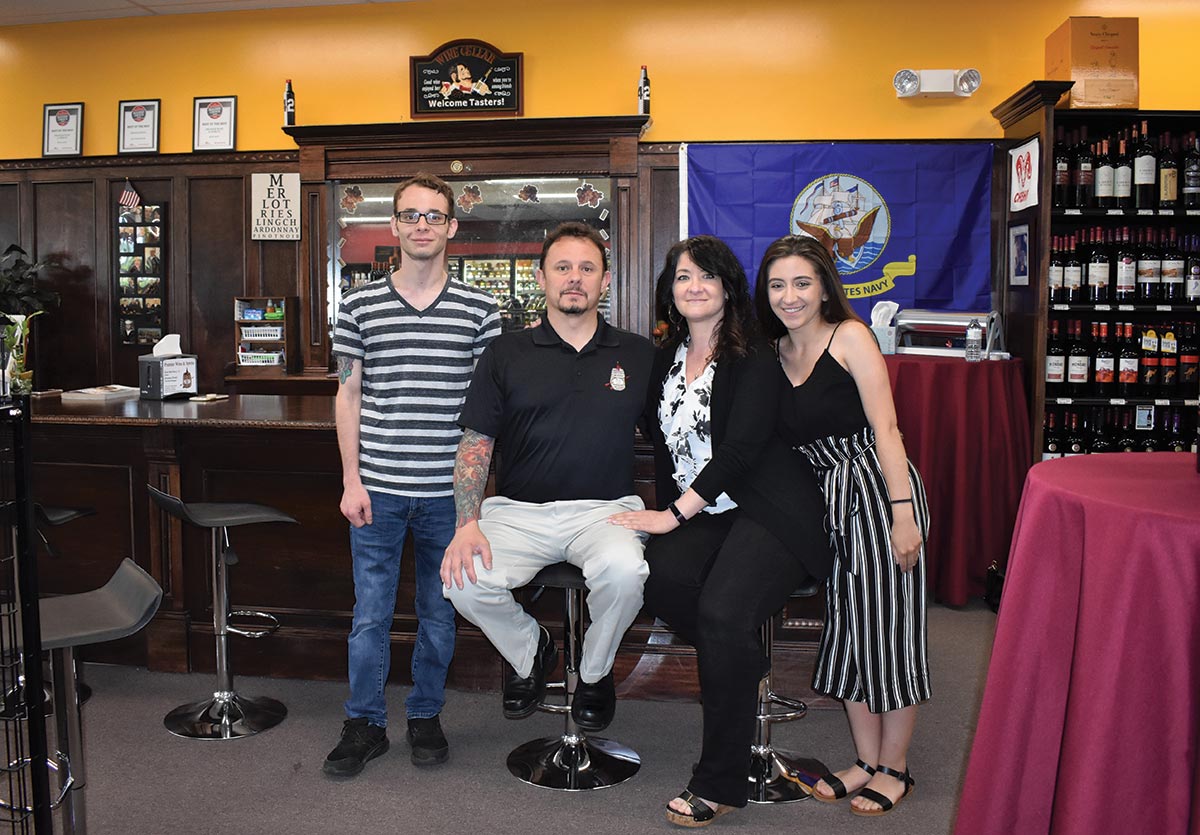 Premier Wine & Spirits
1029 South Main Street
Cheshire, CT
Square footage: 3,000
Years in operation: 3.5
By Sara Capozzi
When partners Donna Reali and Ron Barillaro purchased Premier Wine & Spirits in September 2015, they first had the challenge of building a customer base. The retail space, located in the Big Y Plaza on South Main Street, was originally designed by an outside company to be a liquor store for another buyer. And while the store had been open, it didn't have much selection or staff.
"It was a totally different atmosphere," Reali said. "So, we had that to overcome when we first moved in here because people were used to coming in and finding nothing on the shelf or not having any service."
Now, three-plus years since opening the store, business is going well. The redesign of the shop's interior, with its custom wooden display tables and tasting bar, gave the couple an aesthetically pleasing setting to display the fresh and diverse beer, wine and spirits inventory, long departing from the location's first iteration.
A "feature" table at the front of the store showcases an ever-evolving lineup of seasonal items and gift baskets. A cigar shop, which Premier added in November 2018, has also proven popular with customers. The Big Y Plaza brings in plenty of foot traffic of both new and existing customers.
"There are quite a few businesses here," Reali said. "It's a really nice, harmonious balance that we have. We've got Big Y, so they can do their grocery shopping, pick up their spirits here, they can go get a sandwich next door … they can go get their nails done and then there's a hair [salon]."
The store has also become a favorite with locals. Premier Wine & Spirits was voted winner in the Liquor Store and Family Owned Business categories for 2018 and 2019 in both The Record-Journal and Cheshire Citizen Best of Awards.
Both Reali and Barillaro said that Premier's success is due to its customer-service model. "We always go the extra mile if we can to help and I think that's what really sets us apart," she said. Staff, who include the couple's grown children, Nick, a full-time employee and Catherine, part-time, who attends a university nearby, are always ready to greet customers and prepared to help with suggestions.
"Our 'Staff Picks' are something we feel offer just a good selection all the way around, [each] taste good, it's a great value … and we try to stay in their comfort spot, which is a $10 to $15 value," Reali said. Finding the "sweet spot" on price combined with personal service means repeat business.
"We help our customers shop," Barillaro said. "But we don't help our customers shop so we make money; we help our customers shop so they save money … they gain trust in us and they come back."
Premier also lists its offerings on the Untappd app, and uses social media to alert customers to specials for the month and featured items. Shoppers can also find a variety of events at Premier, including weekly tastings, themed tasting bars on holidays and special events such as its monthly Evening of Wine & Spirits, featuring a local psychic medium.