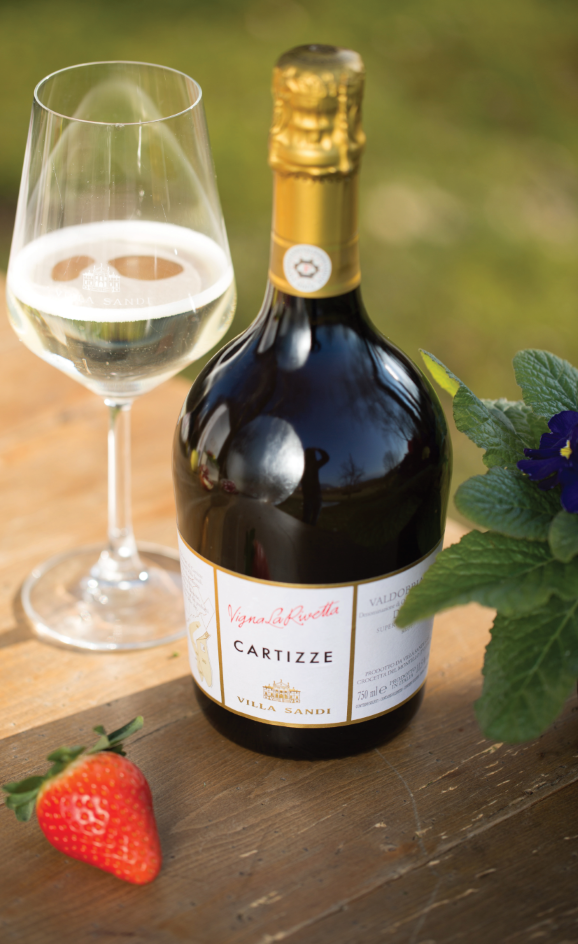 As Prosecco's Popularity Soars, Can its Top End Gain Respect?
Prosecco, not unlike recent chart-topping hits Merlot, Shiraz and Moscato, has become a victim of its own prodigious popularity. Consumer enthusiasm for the Italian sparkling wine has made it the best U.S. crossover success story to come out of Italy since Sophia Loren. According to Nielsen, sales of Italian bubbly in America made up 20% of the sparkling wine market in 2017, and demand continues to grow.
The bulk of that number, however, is made up of $13-$14 DOC-sourced bottles filling aperitif flutes faster than you can say bottomless brunch. So where does that leave a $25 Valdobbiadene- Conegliano DOCG offering? Or, heck, how about a $40 single-vineyard Rive or Cartizze? "One of great things that Prosecco has done is it's made it possible to drink bubbly all the time. It's not just a celebratory drink anymore," says Christy Canterbury MW.
"I think the real problem—Prosecco's curse—is its popularity among the masses," says Alfonso Cevola, Import Wine Director at Southern Glazer's in Dallas, TX. "I hate to blame it on [the brand] LaMarca, because of their success in building a huge brand, but success like that shies young wine buyers away because they feel there's nothing that they can discover."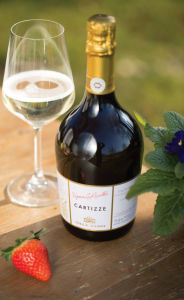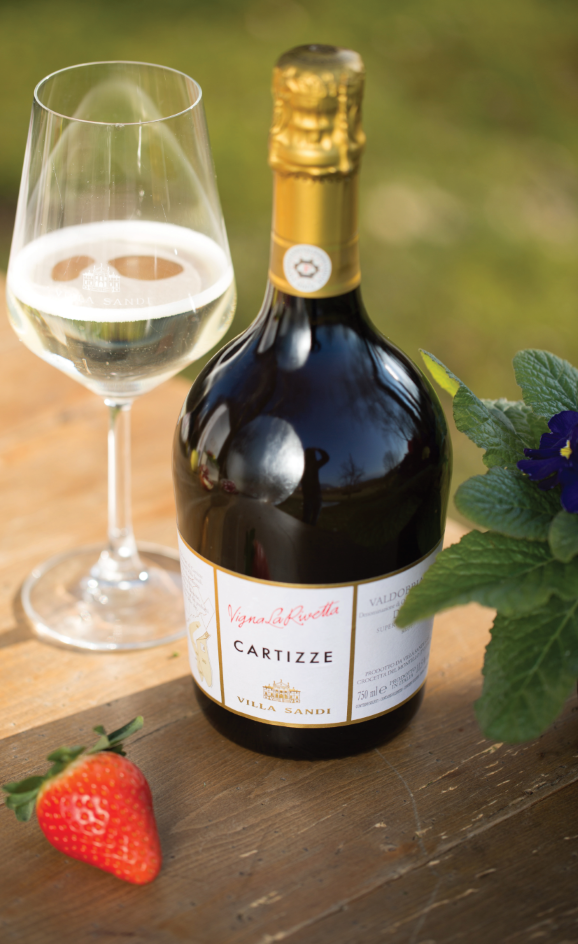 To its credit, since the Prosecco DOC and DOCG were firmly re-established in 2009, the DOC certainly stepped up to the plate, employing an on-staff enologist, working to educate both trade and consumers, and constantly honing their message of affordable luxury. "It would be so cool if that accessibility could translate up the quality chain," laments Canterbury.
But how? Arguably, this lies in the hands of the very tastemakers giving Prosecco a tepid reception on their lists and shelves. "I do know from our sales, that the upper end of Prosecco has been increasing in popularity," says Tony Laveglia, National Sales Manager at WinesU, an import company in Eddystone, PA. "I can also tell you it's a very small base, but there is a move afoot."
What's in a Name?
At Del Posto, one of New York's most prestigious Italian restaurants, the wine list has a hefty dozen pages of Champagne (and a smattering of Franciacorta). Although Prosecco is used in cocktails and poured by the glass if requested by a guest, the wine list includes not a single DOCG bottle. "Most of our guests know the word Champagne," explains Jeff Porter, the restaurant's wine director. "We listen to whatever they describe and fill in the gaps by introducing them to something new— it could be a Grande Marques or a growerproducer," explains Jeff Porter, Wine Director for Del Posto.
But even though a revelatory DOCG Prosecco might cost the same $30 wholesale as a grower Champagne, Porter finds high-end Prosecco a more difficult sale with his clients: "The consumers seeing a $75 price tag for a bottle of Prosecco? They think we're screwing them. They understand Champagne has prestige."
Where DOCG Prosecco does appear to be finding an enthusiastic foothold is in smaller, more boutique settings where the atmosphere is less about prestige than discovery. It was exactly that sense of learning that made sommelier Caitlin Corcoran—and by proxy her clientele—a DOCG convert. Corcoran co-owns Ça-Va, a 40-seat bubble-centric wine bar and restaurant in Kansas City, Missouri. Admittedly, she had written off Prosecco as fizzy, peachy, cheap stuff.
"As I learned and tasted more, I was like, oh no, I just like DOCG Prosecco!" she says. With her staff, Corcoran coaxed that same sense of discovery, blinding them on several bottles of Cartizze Prosecco. "They were like, 'Whoa, that's Italian sparkling?' It's equally if not better than stuff coming out of France. Educating staff on knowing the difference in how the wines can be; knowing about the Cartizze and terroir there—that's key."
With her guests Corcoran finds success in Prosecco flights. They also serve an accessible, good-quality Italian bubby on tap. (Prosecco may only be sold in bottles; if sparkling wine from the region is sold in any other container, such as kegs or cans, it needs to be declassified and not labeled or presented as Prosecco.) "We've grown our Italian list more since we opened because we're able to have these conversations with regulars who trust us and see that there's value and really good quality in Italian wine," she says.
Discovery of Place
More trade outreach to up-and-coming somms and retail buyers is the other key for the DOCG. Canterbury had her own epiphany in February 2016, when she was invited to tour the region. "I thought I had an idea of what the Conegliano-Valdobbiadene landscape looked like and I was wrong. It's extraordinarily beautiful, and the most awe-inspiring vineyards I've ever seen," she says.
"But it's got to be boots on the ground. Look at the success of Greece and Portugal— you've got to get [sommeliers] over there on a bus and show them the charm."