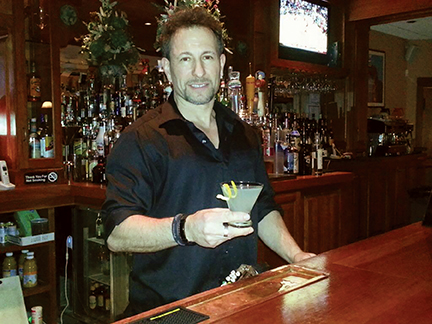 Quench Café, 2150 East Main Street, Waterbury, Conn.
This Italian bistro offers everything from Veal Saltimbocca to Mussels Fra Diavlo, along with the many innovative cocktails of award-winning mixologist Rob Martini. The United States Bartenders Guild member won the title of "Best Bloody Mary in Connecticut" in a competition sponsored by Absolut last year.
Bar Manager: Rob Martini
Drink Name: Lemon Ice
Recipe:
•  2 ½ oz. Crop Organic Lemon Vodka
•  1 oz. Hpnotiq liqueur
•  ¾ oz. simple syrup
•  ½ oz. fresh lemon juice
•  Shake. Double-strain into martini glass. Garnish with lemon peel.
"This is a very simple drink, but it's absolutely delicious" Martini said. "It tastes almost like a lemony, blue unsweetened Italian ice"