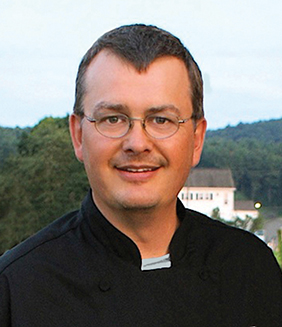 THE QUEST FOR AUTHENTICITY
By Brian Mitchell
Do you get bombarded by new products?  Do your customers ask for "great wines" they had on vacation? Does your staff want recognizable names on the list because it is "easier to sell?" We all know that having a bunch of "-tinis" on the cocktail list or big brand names wine list can make life easier for everyone, but does really make for a more unique selection? And more importantly what are you paying for – quality or corporate marketing budgets?
I oversee the operations for ten bars, each with bar managers, GM's and other managers who all have great experience, but also get approached by suppliers on a daily basis. This, of course, means they find wine, spirits or beers that they think might work at their locations. Part of my job is to review these items, filter them, determine the quality, and decide what products fit with our program.
One of the continued discussions that we have is about the authenticity of products we carry and the integrity of the producer.  Our clientele is mixed from the not-so-interested-in-what-it-is-as-long-as-it-has-alcohol, to the very discerning. We have busy locations and the good fortune to be able to create interesting lists that cover a range of products and styles. But even if you have a more modest list or client base, it is still important, in my opinion, to consider your service philosophy and where your products come from.
Most restaurants are small businesses, even multi-unit chains, and all deal with the challenges faced by every small business.  Many craft brewers, wineries and a growing number of spirit producers are also small businesses, who have each taken risk and made sacrifices to build their businesses, much like you and your company. Today, with the resurgence in America of the artisan/craft producer, beverage producers can be local, adding to the regional economy, building relationships similar to your goals, and to your establishment.
I am always on the hunt for the best quality product for my restaurants. Whenever I taste, I ask myself two questions: Is this better than what I have now? Will it enhance my guests' experience? To answer the "better" part, I look at a lot of factors.
Taste and style, are of course, primary. Cost is always a factor but not necessarily the most important. Who makes it, who imports it and how much is going to marketing (as opposed to actual production), all come into play for me.  This is what I call product-first authenticity.
For the question of will this enhance my guests' experience, I must decide if it is a product I fully believe in, and is it something I would drink if I came to my restaurants. Part of that belief is to decide what I am paying for. By putting more revenue into production, which hopefully improves quality of the base product, I feel that a producer builds integrity into their product. And, these products are usually unique and different, which is exactly what we want to be.
Our guests often understand and appreciate the approach, and by training our staff to understand the concept and deliver value-added service, it helps us to routinely enhance our guests' experience.
My chefs work with local farmers and cheese producers, our house beer is made by a local brewer, we squeeze fresh juice every morning, all to assure our guests are getting fresh, seasonal, high quality, and unique menu items. We care about the product we serve, which ultimately helps to define us and separate us from others. By using products that come from producers that share a similar philosophy, I feel it completes the circle and builds integrity into every aspect of our service, as well as our bottom line.
Brian Mitchell is the Corporate Beverage Director for the Max Restaurant Group. He has been in the Beverage Industry for over 20 years, specializing in sales, service and training. Follow him on Twitter @VintageVino and VintageVino.net.