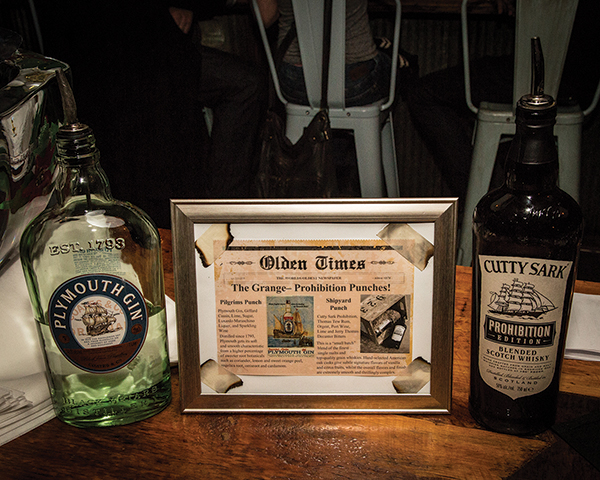 United States Bartenders Guild Rhode Island Chapter (USBG RI) hosted The First Annual Providence Punch Off on December 7, 2015, honoring the repeal of Prohibition. The inaugural cocktail showdown took place among four downtown Providence bars: New Harvest Coffee & Spirits, The Grange, The Avery and The Eddy. Guests sampled and judged two Prohibition-inspired cocktails, one with base spirit Plymouth Gin and the other with Cutty Sark Prohibition Whisky.
The winning bar received a "traveling trophy" deeming the bar the Prohibition Punch Off Champion of the Year. New Harvest Coffee & Spirits won the Gin category with their Dorian Gray: Plymouth Gin, cacao, Earl Grey, lavender and orange oleo. The Grange won the Scotch category with their Shipyard Punch: Cutty Sark Prohibition, Thomas Tew Rum, Orgeat, Port Wine, lime and Jerry Thomas Decanter Bitters served via ice luge.
Photos by Chris Almeida.