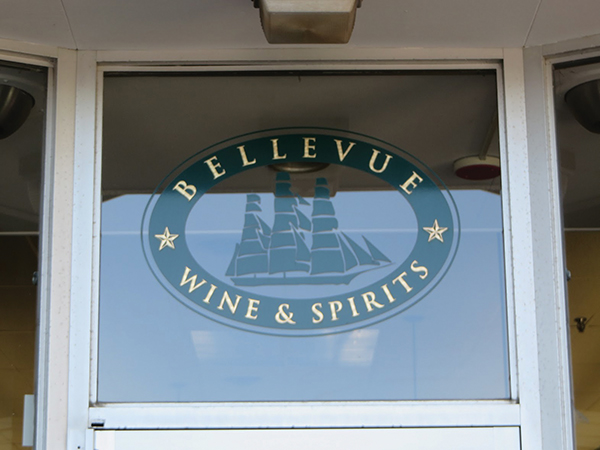 By Bob Sample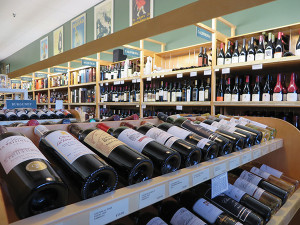 Bellevue Wine & Spirits
Location: 181 Bellevue Avenue, Newport, Rhode Island
Square footage: 2,400
Years in operation: 17 (6 1/2 under current ownership)
Newport's Bellevue Wine & Spirits boasts an enviable location, across the street from the Tennis Hall of Fame and within walking distance of The Elms and other noteworthy mansions. This ensures a steady flow of tourists along with the store's year-round customers.
Owners John and Cheryl Callaghan have taken pains to make their 2,400-square-foot store a celebration of Epicureanism. Fully 80 percent of the store's shelf space is devoted to wine – and the store pays a hefty bit of attention to what's served with the wine as well. At the center of the store is a large dining room table and chairs, providing a perfect setting for the wine and food tastings that take place every Sunday from late January through Memorial Day.
"With additional seats our tastings can accommodate 40 to 80 people," said John Callaghan. People turn out in droves for these tastings: Newport is a popular destination for day-trippers throughout the Northeast, and news about Bellevue's fare has spread via word of mouth.
Each week features a different theme. One recent week's fare involved champagne and sparkling wines paired with oysters. A popular one during the holiday season paired hearty varieties of red wine with sliced tenderloin and cheeses from Milk and Honey, an artisan cheese and food shop located in Tiverton, Rhode Island.
"In addition, even though we're almost a mile from where cruise ships dock in Newport; we get lots of cruise passengers, particularly in the summer," said Callaghan. In late spring, the weekly food-and-wine tastings evolve into lengthier, and more structured, viniculture classes. There's a $5 fee per participant, which can be applied to any store purchase.
"We occasionally do craft beer tastings as well and we build them around themes, too," said Callaghan. For instance, when rumors circulated that members of the Boston Red Sox had been quaffing beer and eating fried chicken in the Fenway Park dugout, Bellevue hosted a tasting that paired chicken with several craft beers.
Bellevue Wine & Spirits was an established store with a thriving clientele when the Callaghans purchased it six and a half years ago. "But we made a lot of changes," said John, who has been in the spirits business since 1984. "Most importantly, we dramatically expanded the wine selection. More recently, we've added Simon Pearce and Vietri Italian-made stoneware to our store's inventory."
Summer crowds bring an increased demand for craft beers. Bellevue Wine & Spirits has greatly boosted its selection and launched a popular "pick-a-six" program. This spring, John will meet with operators of local breweries and vineyards to develop a summer packed with wine tastings, beer tastings, food demos and other special events.