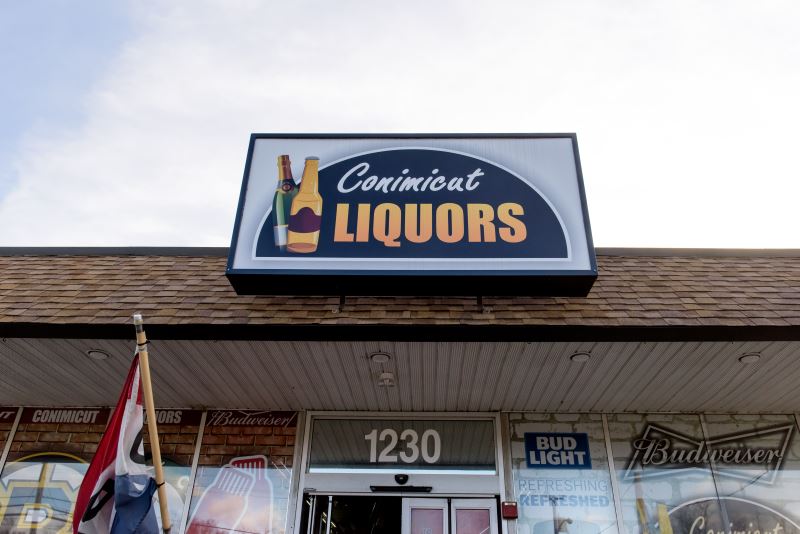 Conimicut Liquors
1230 W Shore Road
Warwick, RI
Square footage: 2,400
Years in operation: 2.5
By Nick Caito
Like many liquor store owners, when Vishal Modi purchased the old Brady's Liquors on West Shore Road in Warwick, he was looking for a slight change of pace. "I was looking for something else to do, and this, fortunately, popped up so I said let's give a shot to the liquor store business," he said.
The shift wasn't too drastic of a move, as Modi also owns the Buttonwoods One Stop convenience store three miles away. His wife now runs that store, as Modi has invested the past two and a half years in Conimicut Liquors.
In addition to naming the store after its neighborhood, Modi gave it an overall facelift. The changes are bright and noticeable upon stepping inside the 2,400-square-foot store. New floors were installed, as well as new lights and shelving, additions that "gave a little life to the store."
Entering a new business venture always presents learning curves and challenges. The biggest difference Modi noticed coming from his convenience store retail background was the greater need for inventory.
"In other businesses you don't need that much inventory, you can run with [$50,000 in inventory] and you roll it up and make money," Modi said. "We had to spend the most money up front stocking the inventory, because we have to buy a bigger amount to get a better price. So that is one issue; that you always have to buy, buy, buy and sit on a product," Modi said, quickly adding, "It will sell sooner or later, but still it's a lot of money invested in the product."
Being newer to the industry, Modi hasn't bore witness to the longer-term shift in consumer demands, however he observes its current state: the slowing of bigger domestic brands and the long tail of microbrew grazing.
"They try something and say 'Oh, I like this,'" he said. "The next day it's 'Oh, I don't like this, let me try that.' There are so many options. People aren't loyal to just one brand; they jump around and try something new."
The store's wine program has grown since Modi took over, broadening from the "basics" to finer wines and a larger selection for customers, offering approximately 5,000 SKUs between beer, wine and spirits. He also tries to host tastings from producers or distributors every Friday.
Overall, entering the liquor business was a good move for Modi, and one he plans to stick with. "I am happy with what I'm doing. And I'm blessed with good customers; I have no complaints about anybody. This is a good place to work, that's for sure."