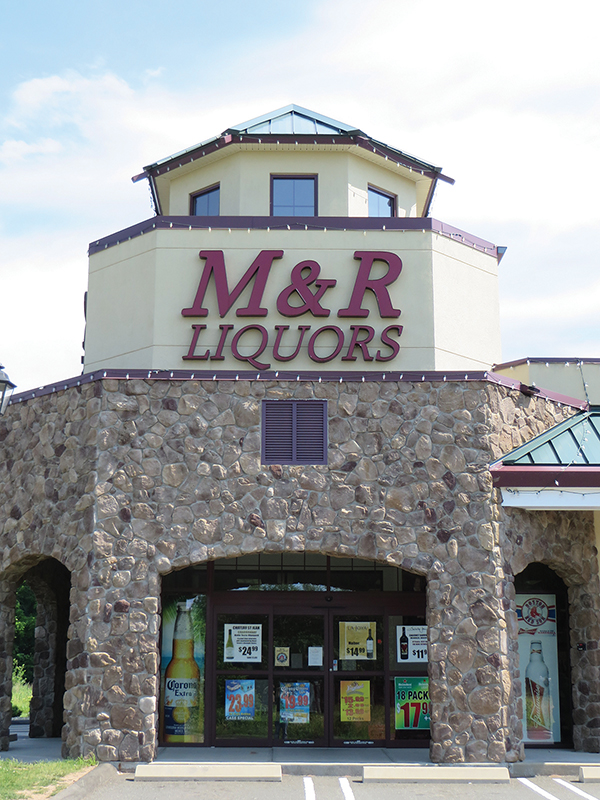 M & R Liquors, 206 Buckland Road, South Windsor, Conn.
Square footage of store: 10,000
Years in business: Six at this location
By Bob Sample
In tradition-bound Connecticut, malls and package stores don't often mix. But the newest outlet in suburban Hartford's M & R Liquors chain is smack in the middle of bustling South Windsor – making it a popular stop among the shop-til-you-drop set.
Across the street is Evergreen Walk, an upscale outdoor shopping center. A quarter mile east is Manchester's Buckland Hills Mall. The 10,000 square foot store – one of six – opened in 2008. Besides its sales floor, M & R South Windsor offers a wine cellar and several private tasting rooms.
"We are the largest M and R store, so we have the ability to carry an extreme variety of products and to host all kinds of special events," said Brendan Luman, one of the store's managers and its official permittee. "There has been a lot of new commercial development taking place in this part of South Windsor in the last 10 years. Opening a store here was an exciting move for us."
The store's stone façade evokes Napa Valley. Inside, about half the floor space is devoted to wines from around the world, with the balance almost evenly divided between beer and hard spirits. The chain is named for Marrion and Roy Rounseville, who opened first M & R store in 1953. Their two sons, Gary and Neal Rounseville, are now in charge and have been instrumental in developing the stores' focus on fine wines from around the world.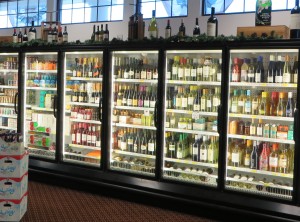 Store managers often travel on wine-purchasing trips. Luman has been to Europe and Australia, but his particular focus is on South American wines, adding that "we hang our hat" on such focused wine knowledge. M & R South Windsor also offers an extensive array of bottles from California and France, focusing on small winemakers.
In addition to its focus on wine, craft beer sells well. "High-end craft beers and locally made brews are continuing to be our strongest selling beers," said Luman. Large brewers have also responded with their own, attractively priced craft brews, which are beginning to catch on.
Flavored spirits have grown in popularity, a trend Luman likens to "throwing darts." A more reliable development has been the sales uptick in hard spirits such as bourbon. "In the past few years our bourbon line has grown tremendously, and we now have more than 100 labels on the shelf," he said.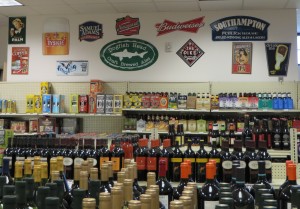 M & R has a presence on Facebook and Twitter, which is useful for promoting events such as wine and beer tastings. The latter take place every Thursday, Friday and Saturday evening. M & R's location in retail nirvana means they are always well attended.
"We get most of our business through word of mouth and service," said Luman. "We have people on our staff with 30-plus years of experience – which is both impressive and helpful. What's more, when you have people who stay that long at a retail store, you know you're doing something right."