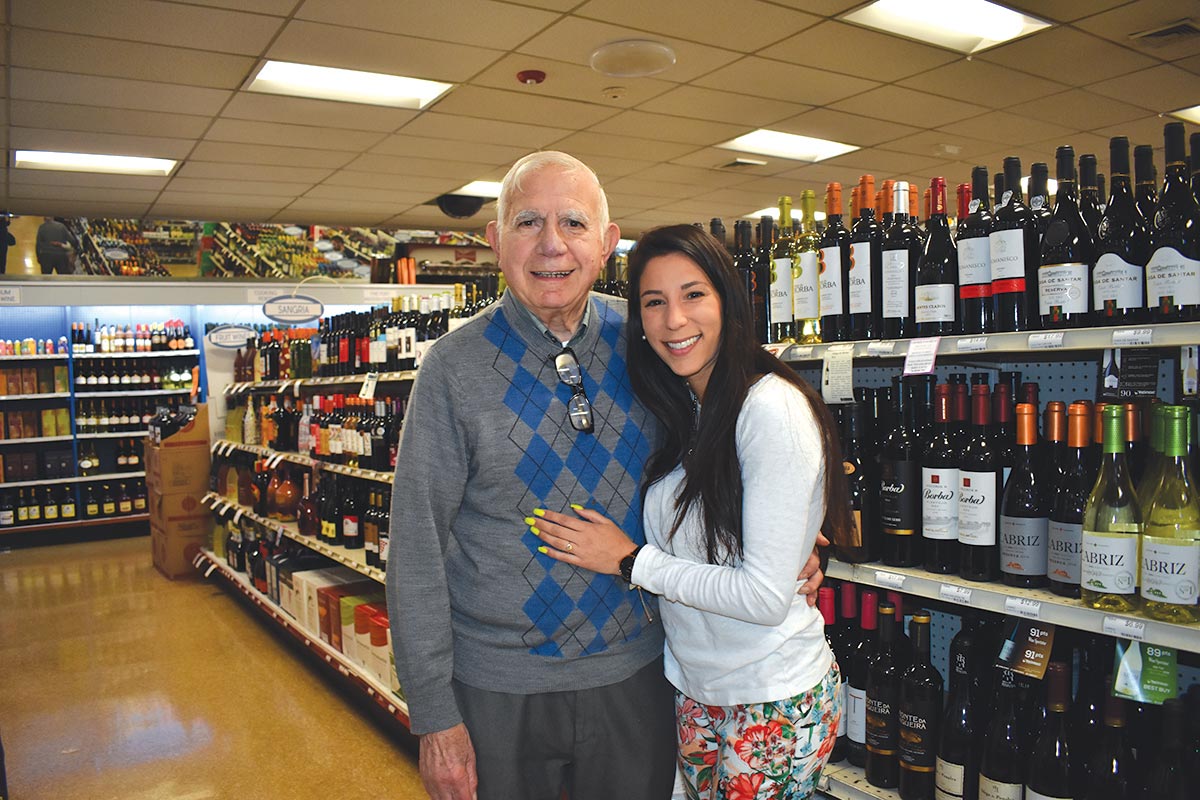 Phil Gasbarro Liquors
Location:
618 Warren Avenue
East Providence, RI
Facts:
Square footage: 5,000
Years in operation: 60
Phil Gasbarro Liquors has served the East Providence area since 1962 and is still in the Gasbarro family today. Nicole Gasbarro, who "grew up in the store," took over as its Owner and CEO in January 2016. Many who stop in recall her grandfather, Phil Gasbarro.
"I've always been around it, but I didn't start working till I was 16," Gasbarro said. "I've done every part of the job, from cleaning to stocking to running a register to now buying and operating." She currently manages the location on Warren Avenue with cousin and Vice President Louis Gasbarro.
"I'm so blessed to be in the position to have something that my family has worked so hard to build," Gasbarro said. "And to be able to keep that legacy going is something that I'm really proud of. It's something that really drove me to get into the industry. I couldn't let all the hard work that they did go to the wayside after the fourth generation … I had to keep it going."
The majority of customers are regulars "from the neighborhood," Gasbarro said, with a large Spanish and Portuguese demographic she caters to by showcasing a special section dedicated specifically to each country's many imports of wines, sherries and liqueurs. And the store celebrates it local roots as well, with sections highlighting home-state craft brews such as Grey Sail and Narragansett.
Popular-selling items include seltzers, "fit" and low-calorie wines, rosé, prosecco and other bubbly items, organic choices and cocktail mixers. "People are getting back into mixed drinks and making their own cocktails," Gasbarro said. "It's cool … as people want to experiment more, the more different things you can bring in."
A frequent stop for shoppers on the way home from work, business remains steady throughout the year, with summer months and the holiday season the busiest times. The Gasbarro team is involved with the community, supporting schools, churches and The Izzy Foundation, a charitable organization supporting families of Hasbro Children's Hospital in Providence. She and Louis also support Crescent Park's Looff Carousel with a large-scale annual wine and food event that raises money for its upkeep.
Besides its long history in the neighborhood, customers have come to expect a certain level of service and that keeps them coming back, she said. "[Our] customer service is a really big thing that people love when they come in here," Gasbarro said. "We'll carry [purchases] out to your car, we go out of our way to show you around and to help you make a decision if you're stuck on what to buy. And I think price, too, having a competitive price, is something that we're good at.
"I love my customers," Gasbarro said. "I have a lot of customers that have been coming in for years. They knew my grandfather, they knew Louis and now they know me. I know a lot of my customers on a first-name basis and there's a lot of great people in this town … it's really your family corner store. It's a mom-and-pop; it's been here forever and people love that. People love, too, that it's fourth generation and that Lou and I work together and run it together."
CORRECTION:  The July 2019 Rhode Island Beverage Journal "Retail Review" print version featuring Phil Gasbarro Liquors incorrectly stated the management and ownership lineage. Phil Gasbarro Liquor store's management went from Phil to Louis to Nicole, with the ownership from Phil to Nicole.