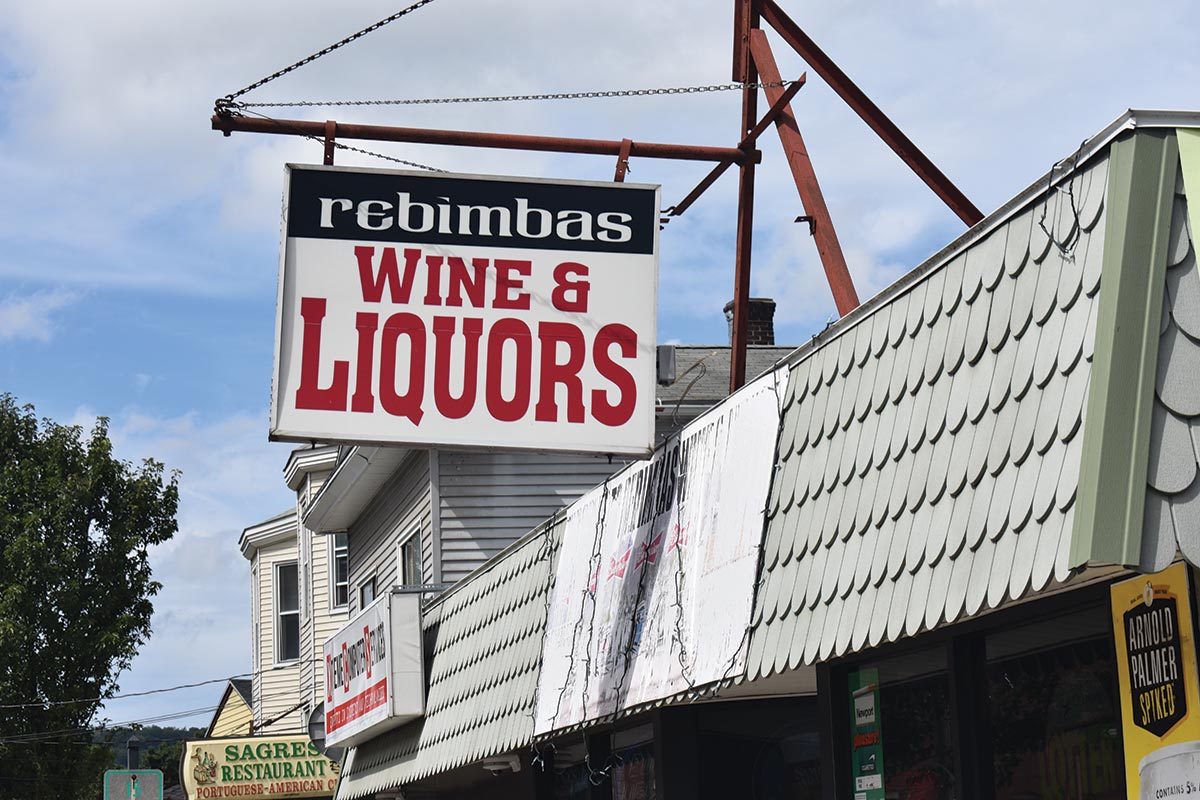 Rebimbas Wine & Liquor
178 Maple Street
Naugatuck, CT
Square footage: 1,300
Years in operation: 6
By Sara Capozzi
Rebimbas Wine & Liquor was originally owned by Naugatuck's Rebimbas family, relatives of Naugatuck State Representative Rosa Rebimbas. Purchased by current owner Pradyumankumar "Paul" Patel in 2013, the shop's selection stays true to its Portuguese roots, offering a diverse selection of brandies, wines and liqueurs unmatched anywhere in the Naugatuck Valley, according to Patel.
Rebimbas stocks Portuguese liqueurs such as Caves da Montanha Liqueur Aniz Escarchado, brandies including Caves Sao Domingos Aguardente Bagaceira and several brands of the Brazilian spirit, caçhaca, including Velho Barreiro, 61 and 51. Portuguese beers Super Bock and Sagers are sold by the case.
The store also carries Portuguese wines, including Esporao Monte Velho, Vinhos Borges Meia Encosta, Dona Helena Vinho Tinto and JP Azeitão selections. Outside of the Portuguese "niche," American craft beer is also a popular category at the shop, the inventory of which Patel changes on a regular basis.
"I try anything for craft beer," Patel said of his philosophy on stocking the ever-changing selection of craft brews. "If [customers] like it, I repeat it. If they don't buy it, I change it."
As far as spirits, "Naugatuck is a vodka crowd," Patel said, noting the spirit in the $20 price range is especially popular among female customers. Bourbon lovers will find a diverse selection at Rebimbas, from larger brands like Maker's Mark and Jim Beam to small-batch whiskies such as Basil Hayden's, Knob Creek and Redemption.
When Patel bought and remodeled the 1,300-square-foot Rebimbas more than six years ago, he installed new racks, coolers and flooring, along with updated computers. While at first business was slow, Patel built up his clientele by getting to know his customer base and stocking products that are most in demand with them.
"I completely understand the crowd of Naugatuck, what they exactly want, that I implement here," Patel said. "Because all towns are different, you've got to know the people and what they need."
One of 11 stores in Naugatuck, Patel said the majority of his customers are from the neighborhood immediately off the exit of Route 8.
Shoppers have come to rely on the personalized customer service they find at Rebimbas. Patel offers car-side carryout for all orders and is regularly in touch with customers via phone call or text. Customers place orders directly with Patel or text him to ask when specific items will be on sale, a system which works both for them and Patel.
"I have some customers, older people, they never walk in [past a certain point], they just tell me what they want, so I grab it here and put it in the car. They've followed me for years since the beginning."