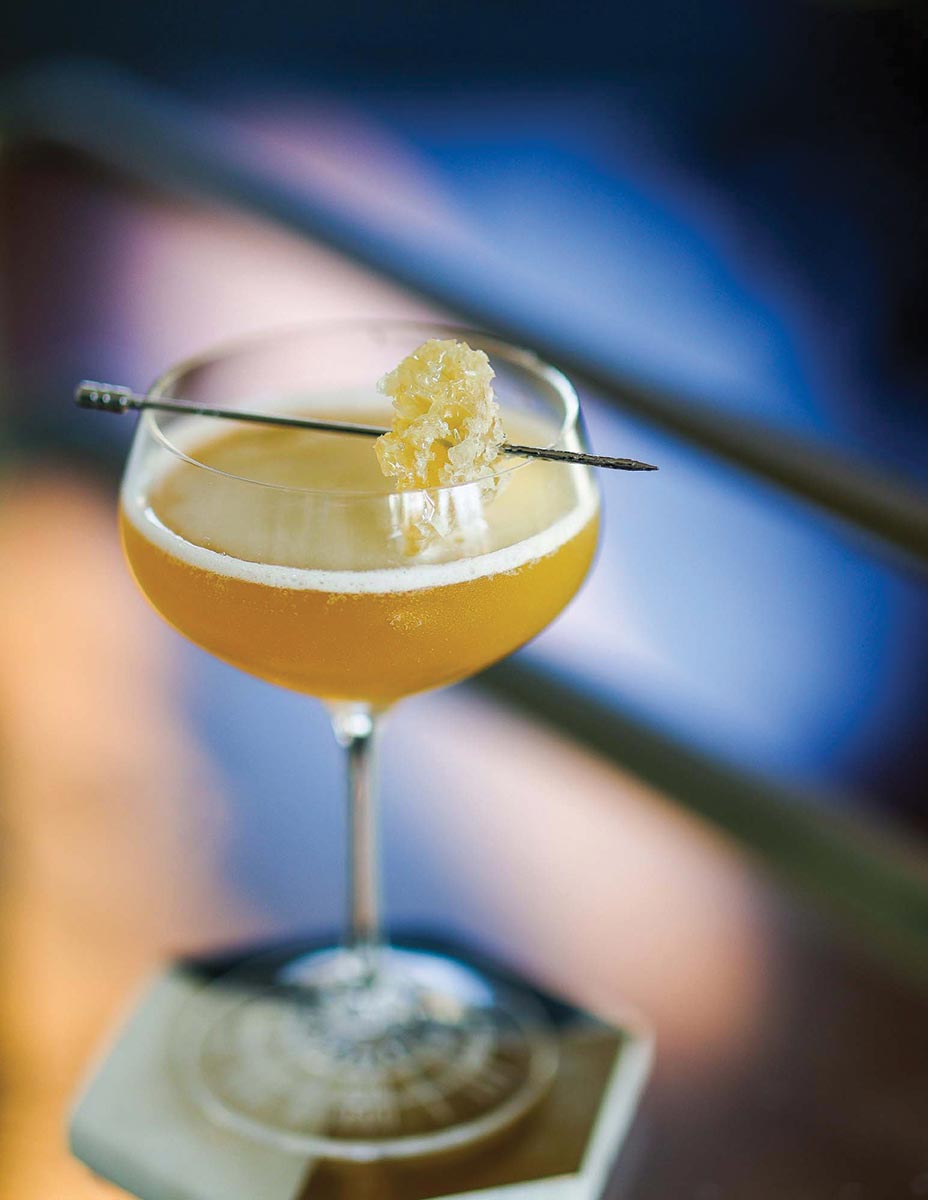 The Bureau National Interprofessionnel du Cognac (BNIC), the entity promoting, protecting and developing the Cognac Geographical Indication and culture, announced its second annual Cognac Connection Challenge bartender competition, co-sponsored by Speed Rack and VinePair, which received over 100 entries. Created in 2020 to support U.S. bartenders during the pandemic and provide the "opportunity to share and expand their passion for mixology with cognac as the base spirit," the ten winning bartenders of 2021 received an in-person trip to Cognac, France scheduled for February, in addition to a $1,000 cash stipend to further their education. The judge panel was Lynnette Marrero and Ivy Mix of Speed Rack, Certified Cognac Educator Kellie Thorn and VinePair Spirits Writer Tim McKirdy, who selected the cocktails that best showcased the versatility of cognac based on their artistry, creativity and flavor. Newport's Christina Mercado was among the 10 winners, which also include Abigail Gullo, Seattle; Baylee Hopings, Bon Ton ATL, Atlanta; Carmin Garrett, Anna's NOLA, New Orleans; Gabriel Noble, Dante, New York City; Jacob Lesitsky, Skytop Lodge, Skytop, PA; Jonathan Stanyard, Il Bistro, Seattle; Lauren Pellecchia, Cincinnati; Orestes Cruz, Miami and Shannyn Brandon, Jewel of the South, New Orleans. Mercado currently serves as the Assistant Director of Food & Beverage at Hotel Viking in Newport and is the founder of ShakeStirPour.
Cognac Connection Challenge winner Christina Mercado is the founder and mixologist for ShakeStirPour. She has her M.B.A. in Hospitality, as well as her A.S. and B.S. in Culinary Arts from Johnson and Wales University in Providence.
Mercado's winning cocktail Autumn, which included Cognac VS, honeycomb, peach-infused bianco vermouth, lemon juice and pink peppercorn syrup.
Photos provided by Christina Mercado.