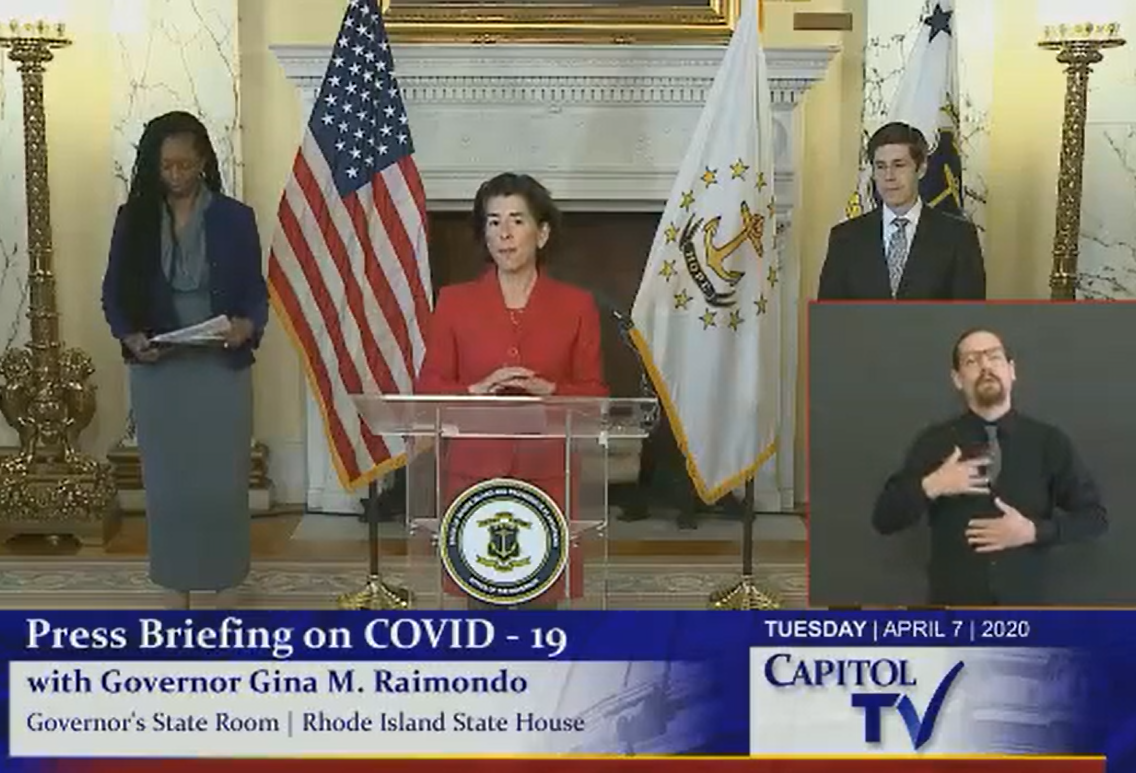 Gov. Gina M. Raimondo announced on April 7 an extension on existing business restrictions and social distancing measures amid the coronavirus/COVID-19 pandemic  until May 8. Executive Orders on the following  include: On-premise dining in restaurants; gatherings with more than five (5) people; hotel quarantine measures; and prohibition of close contact businesses and retail establishments.
The order closing recreation and entertainment facilities will be extended, as well as the requirement that anyone returning to Rhode Island from domestic or international travel by any means of transportation must self-quarantine for 14 days.
Additionally, the RI Hospitality Association reminded members of the Department of Business Regulation (DBR) takeout requirements. The DBR has received complaints about restaurants offering takeout options that are not observing the prohibition of on-premise dining stating, "Restaurants must take proactive measures to prevent people congregating inside or outside the establishment." A list of DBR COVID-19 information can be found here.
Please review the RI Department of Health Guidance, as a reminder that there should be "no onsite consumption of food. This includes outside dining. All employees must wear masks while working. The RI Department of Health also has changed its guidance to request that anyone going out in public wear masks. This includes foodservice, delivery and retail employees.