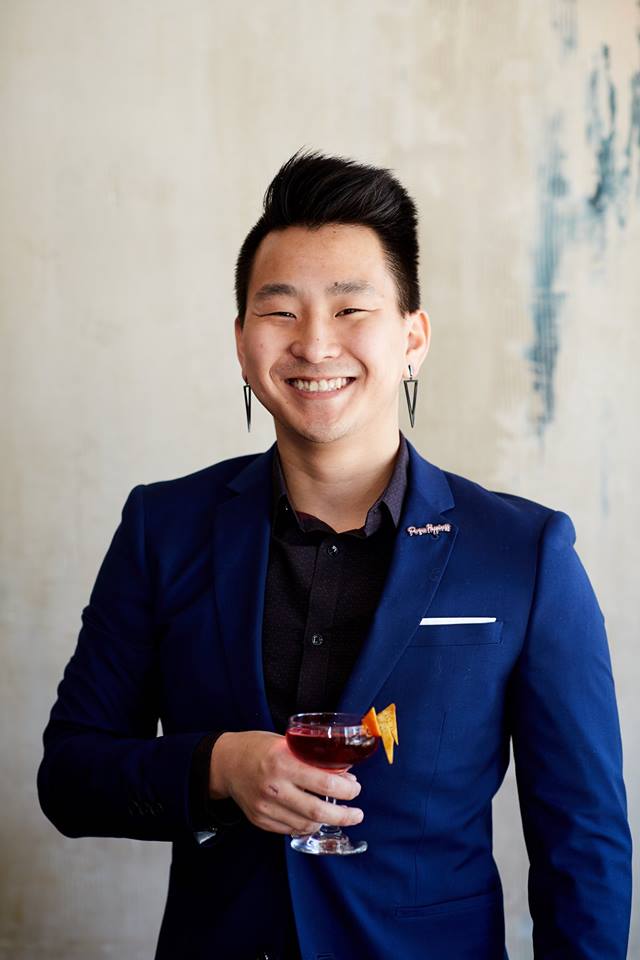 C. Parker Luthman, Bartender at the Eddy in Providence, Rhode Island was announced as the Heaven Hill Brands and Liquor.com New York finalist for the 2019 Bartender of the Year Competition. Luthman won first place, $1,000 and a trip to the finals at Half Mile Farm in Highlands, North Carolina.
In the second round of the semifinal competition, contestants created the inspired cocktail submitted as a recipe in the preliminary round. Luthman crafted the "Feelings of Home," inspired by finding family in unconventional places. "Heaven Hill has a respectable history rooted in their family-run traditions. Their sense of ownership in what they create and their ethos in preserving their core values inspired me to contemplate what I consider as family and home," said Luthman. "This low-abv cocktail is a very personal tribute to my partner, my bar family, myself, and that undeniably great feeling one gets when they can say, 'this feels like home,' even if it's found in unconventional places."
Andon Whitehorn of The Arcadian in Middlebury, Vermont won second place and $500. Six semifinalists competed regionally in New York on Monday, April 1 at [bā'sik]. Bartenders competed in three rounds, the first two featuring the classic cocktail and inspired cocktail from their preliminary submission.
For the final round, bartenders created a custom drink for a fictional bar menu using a minimum of 1.5 ounces of at least one Heaven Hill brand not previously featured in one of their cocktails including Domaine de Canton French Ginger Liqueur, Elijah Craig Small Batch Bourbon, PAMA Pomegranate Liqueur, and Rittenhouse Rye Whisky, as well as Dubonnet Rouge Aperitif, Sacred Bond Brandy or Lunazul Tequila.
The top contestant from each region will go on to vie for the title of Bartender of the Year and $15,000 at Half Mile Farm in Highlands, North Carolina from June 17-20, 2019.
Feelings of Home 
Crafted by Parker Luthman
Ingredients:
Domaine de Canton Liqueur (1.5  ounce(s))
Lunazul Tequila Blanco (.5  ounce(s))
Clarified plantain syrup  (1 ounce(s))
Coconut milk (.5 ounce(s))
Lime juice  (.75  ounce(s))
Sesame oil  (1 dash(es)
Combine all ingredients in a cocktail shaker and shake with one Kold-Draft cube until fully melted. Strain into a Pilsner glass and fill with pebble ice. Garnish with the two pineapple fronds and freshly-grated nutmeg.