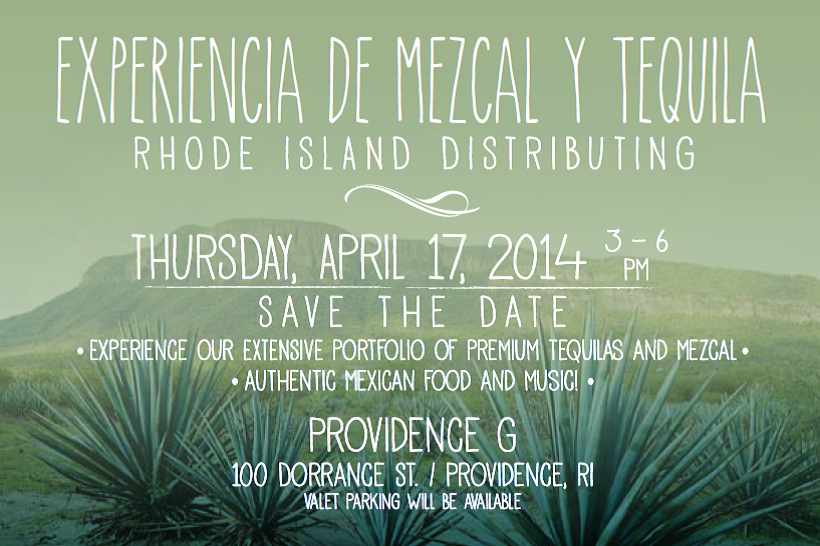 "Experiencia de Mezcal y Tequila" will showcase Rhode Island Distributing Company's extensive portfolio of tequilas and mezcals at a trade-only event for customers. The tasting is open only to licensed Rhode Island retailers and restaurateurs. The event will also feature authentic Mexican food and music.
WHEN: Thursday, April 17, 2014 at 3:00 – 6:00pm
WHERE: Providence G, 100 Dorrance Street Providence. Valet parking will be available.
For more information contact Rita Martin.