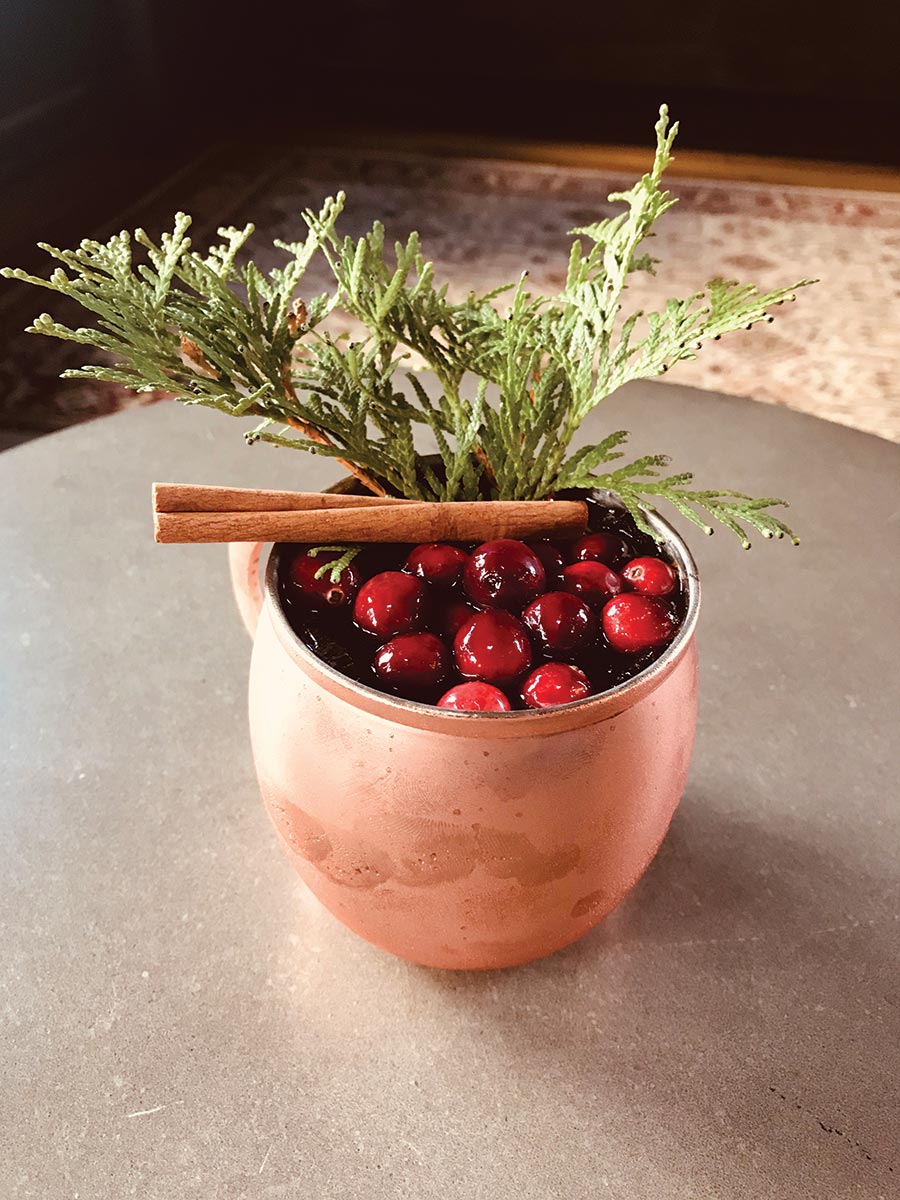 Richmond Smoke
1219 Main Street
Richmond, RI
Located on eight acres through rolling lawns and woods, Richmond Smoke, a cigar lounge and live music venue, offers a variety of indoor and outdoor entertainment options for guests seven days a week. Outdoor fun at the venue includes an al fresco patio bar, a firepit, horseshoe pits, cornhole games, ax-throwing cages and more, with live musical acts five nights per week. The beverage program offers a wide selection of beer, fine spirits including single-malt Scotches and rare whiskies, fine wines, and craft cocktails, which can be paired with the venue's large selection of cigars. The cocktail selection offers crafted creations developed by Bar Manager Justin DeMars, who takes inspiration from popular music for the venue's themed menu.
Bar Manager: Justine DeMars
Cocktail: The Holiday Road
Ingredients:
» 3 oz. Triple Eight Cranberry Vodka
» 2 oz. Apple cider
» Juice from ½ of a lime
» Dash of nutmeg
» Dash of cinnamon
» Handful of fresh cranberries
» 2 oz. Gosling's Ginger Beer
» 1 cinnamon stick
Method: Combine ingredients in a shaker with ice. Shake well and strain into a mule copper mug filled with ice. Top with fresh cranberries and ginger beer. Stir with a cinnamon stick and enjoy.
The showcased seasonally spiced mule is one of DeMars original, musically inspired creations. The Holiday Road cocktail takes its name from the iconic theme song featured in the 1983 film "National Lampoon's Vacation," written by music icon Lindsey Buckingham. "The addition of the spices really pairs well with cigars of the same flavor profile," DeMars said. "It's a new addition to the menu and has been a hit so far."
Showcase your venue and cocktail recipe. Contact sara@thebeveragejournal.com with your twist on a classic or signature offering.